Mitsubishi mini split systems are available in single-zone and multizone configurations of up to 8 zones.
In quality and performance, Mitsubishi mini split heat pumps and air conditioners are considered good to premium, comparable to Fujitsu, LG, and Daikin.
The Mitsubishi Hyper-heating H2i and H2i Plus options provide full-capacity heating in subzero temperatures, ideal for northern climates.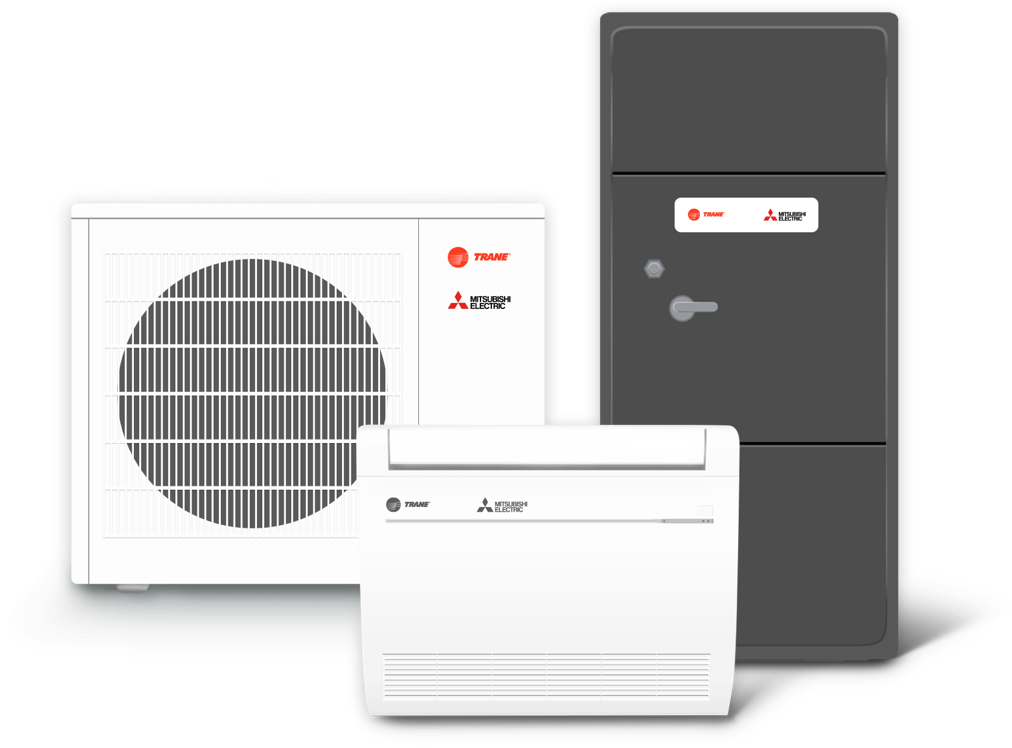 Mitsubishi mini split cost begins at around $4,900 for a small single zone system installed. Common systems for 2-4 zones run $7,500 to $11,000 installed. The largest Mitsubishi ductless systems exceed $25,000 when professionally installed.
*And yes, all Mitsubishi systems must be installed by a pro because they need a refrigerant charge, something only a certified installer can do by law.
Let's get into the details including costs, pros and cons, available systems and options.
Meet METUS
Who? METUS stands for Mitsubishi Electric Trane United States.

Mitsubishi ductless systems are produced through a joint venture with Trane Technologies. The 50/50 partnership was established in 2018 to produce ductless systems for both brands. They also make VRF (variable refrigerant flow) systems for commercial buildings.
So, it's easy to compare Mitsubishi to Trane mini split systems: They are identical in all but the logo.