Patios are traditionally made with natural stone, concrete, or gravel. Pavers are an option composed of concrete and a color additive to form a tile, stone, or brick-like pieces. Patios are similar to decks as both provide outdoor space, usually in the rear or backyard of a home, for relaxing, dining and entertaining guests.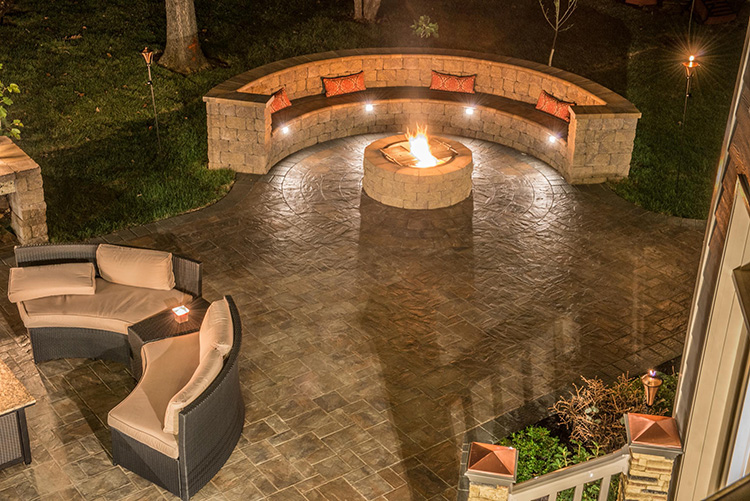 Decks Vs. Patios
While decks are often elevated structures made from wood or composite materials, patios, on the other hand, are routinely installed at a ground level.
Patio Pricing Information – Part 1
Size, of course, is the main cost factor. A small patio say 7 by 7 feet provides a cozy place for two to share a drink. If desiring a place to dine, at a table with 4 chairs, then a mid-sized patio around 12×12, or larger, is the size to consider.
Large patios offer an outdoor living room, coming in at 15 by 15 or larger. Nothing says a patio needs to be square in shape, and rounded edges, or rectangular patios are quite common.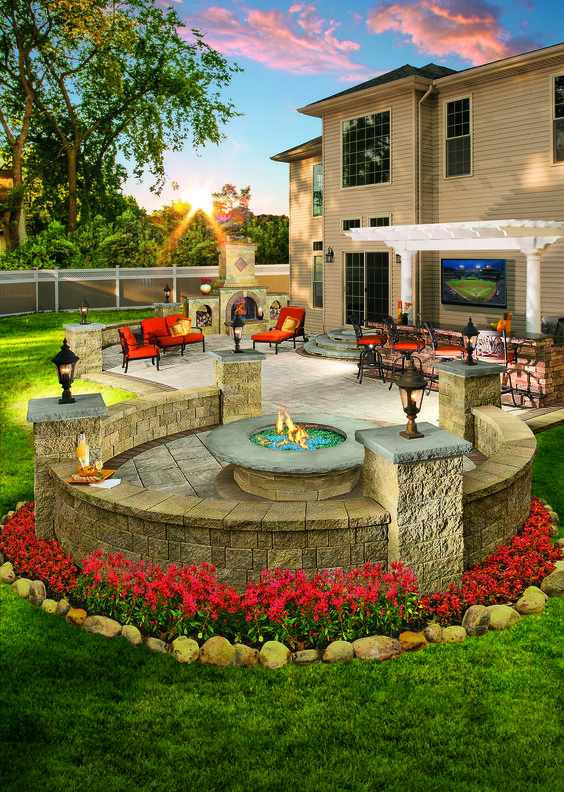 Cambridge Pavers
The price to install is based on material times square footage. That said, garden patio installation costs can range from $6.50 to $25.00 per sq. ft. installed. That's a huge gap between the low-end and high-end pricing, but the middle 80% range is closer to $7.50 to $14.50 per sq. ft. installed. Generally, the least expensive material is a gravel patio, while flagstone fetches the highest price tag.
Before any work begins, planning is the first step. In some areas, you may need a building permit and a site plan to provide your local zoning office with the patio design you seek to implement.
As the approval can sometimes take weeks, other planning considerations include what accessories you may wish to furnish your patio with, along with how each item will lay out. Since everything is at a ground level, you might consider laying items on the lawn to get a feel of layout in a three-dimensional way that a site plan won't readily convey.