Ribbed metal roofing is in the same family as corrugated metal roofing. It is made in a similar fashion (at a metal mill), attached to the roof in the same way, and installation costs are about the same.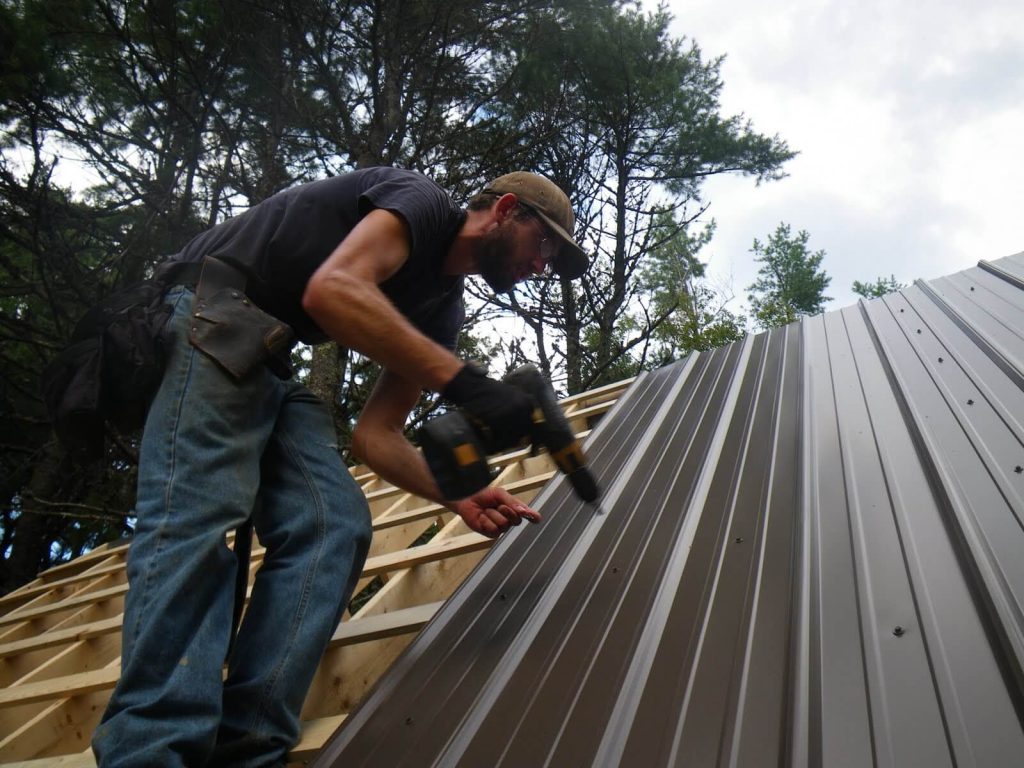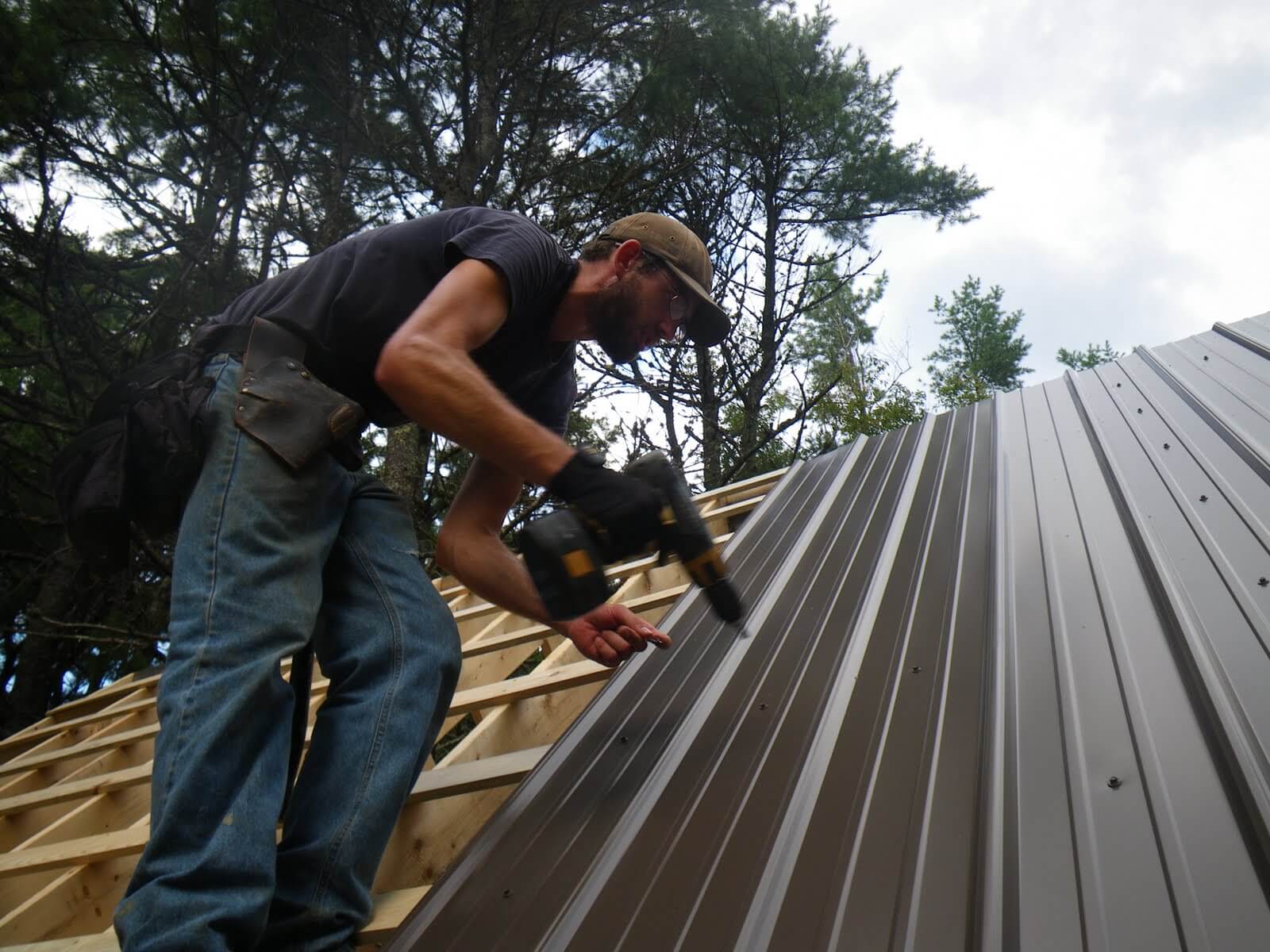 The key difference is in the appearance. Ribbed and 5V crimp metal panels roof can often be mistaken for standing seam, which is in the upper echelon of residential and architectural metal roofing options.
Cost
Based on the price of materials alone, Ribbed metal paneling is certainly in the same ballpark as Corrugated metal paneling.
The pricing does depend a bit on who you are purchasing the materials from, but a price range of $1.50 to $3.50 per square foot is what you'll routinely find when buying materials from roofing and building materials suppliers. — This assumes you are going with a coated steel (i.e., G-60 or G-90 galvanized steel, or Galvalume), stainless steel or aluminum product.
Note: For residential re-roofing projects, it best to set the minimum material quality bar at the G-90 galvanized steel or better to get the most value from a corrugated or ribbed metal roof.
It may also be a wise choice to only go with metal panels that have a Kynar 500 Paint Finish or better, rather than opting for less durable less-costly options like metal panels with Polyester paint finish that will require repainting sooner than most homeowners would expect from a quality metal roof.
On top of the cost of materials, you will also need to add a minimum of $2.50 to $4.00 per sq. ft. for professional and warrantied installation. Combined with the cost of materials, you'll get a base rate of $4.00 to $7.50 per sq. ft. of ribbed or corrugated metal paneling installed.
Note: For more complex re-roofing projects, installation costs can be significantly higher than $3.00 per sq. ft. The total average cost of the project, though, should not exceed the $7.00-$9.50 per sq. ft. installed range, which means the cost of the warrantied professional labor could go as high as $4.00 to $6.00 per sq. ft., in some rare cases.
Asphalt Shingles

$8,500

Average Cost

Metal Roof

$15,500

Average Cost

Flat Roof Membrane

$11,500

Average Cost

See what local pros charge Enter your zip code