We all want to get the best possible deal when it comes to spending our hard-earned money on home remodeling upgrades. However, there are some items that fall in the "never bargain shop" category. A new roof ranks high on that list. 😉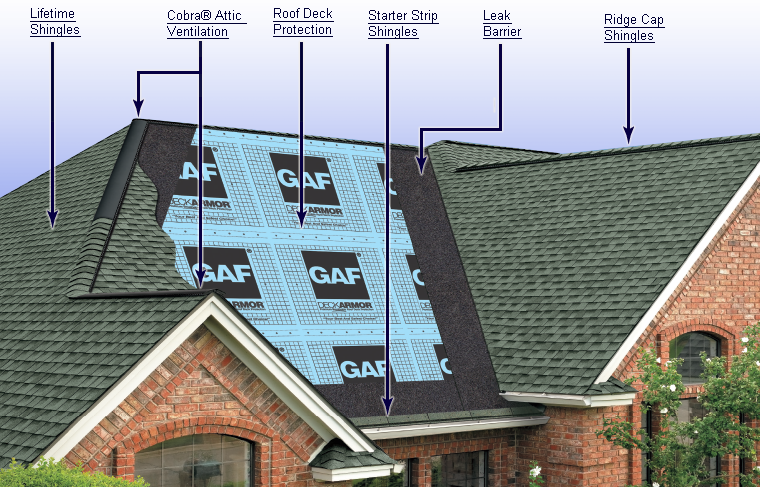 How Much Does a New Roof Cost?
A new asphalt shingles roof for a typical 2,000 to 2,200 square foot single-family house can range in price from $10,000 to $19,800 fully installed, including the tear off and disposal of the old roof (up to two layers). The pricing can range greatly depending on the choice of contractor, roof size and difficulty, and local real estate market conditions.
Asphalt Shingles

$8,500

Average Cost

Metal Roof

$15,500

Average Cost

Flat Roof Membrane

$11,500

Average Cost

See what local pros charge Enter your zip code
Average Price Per Square Foot Across the US, a typical architectural asphalt shingle roof will cost between $5.00 and $7.00 per sq. ft. to install, depending on the brand and type of shingles, and project specifics variables. — This pricing range normally includes all the necessary materials and supplies, tear off and disposal of the old roof (up to two layers), dumpster and disposal fees, site plans and building permits required by the local building departments, professional installation, and a comprehensive contractor's workmanship warranty.
In the high cost of living areas like San Francisco Bay area, San Jose, Los Angeles, San Diego, Portland, Seattle, Portland, Boston, NYC, the greater Washington DC, and Northern Virginia, homeowners can expect to pay between $6.00 and $9.00 per sq. ft. to replace a roof on a typical 2,000-2,200 square foot house with mid-range architectural shingles like GAF Timberline or OC Duration. — This range does exceed the national average figures due to the disproportionately higher cost of living in expensive coastal cities compared to American heartland.
Note: The actual estimates homeowners receive can vary widely, depending on the location of the property (local real estate market), roof's overall complexity, and the type of system you choose to install. Quotes can also vary greatly from contractor to contractor in the same area, which is why it's so important to get several professional estimates.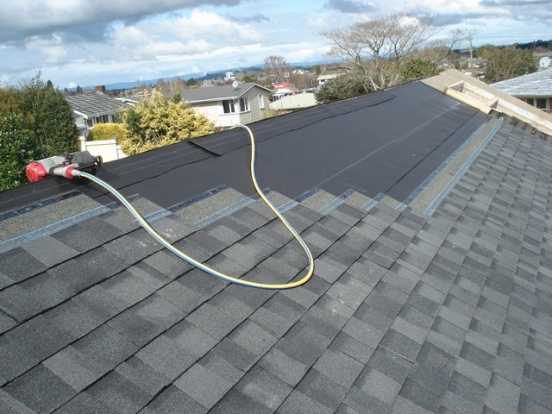 Did you know? The average house size in America is roughly 2,200 square feet, with older homes usually being smaller in size and measuring between 1,500 Sq.Ft. to 2,000 Sq.Ft., on average. Newer built homes are typically larger in size, measuring between 2,400 Sq.Ft. and 2,600 Sq.Ft., on average.
However, the actual size of the roof surface can vary depending on how many levels or stories there are, the slope and type of the roof shape, and complexity of its architectural design (think a simple gable roof vs. a more complex hip and gable roof shape with dormers and valleys).
Varying factors that can affect your cost are the brand and type of shingles; the type of underlayment; roof slope; complexity of the job; the company installing the roof, and local real estate values.
Average Total Cost of Replacement on a 2,000-2,200 Square Foot House:
3-Tab Asphalt Shingles: $10,000 to $12,500
30-year Shingles: $10,500 to $19,800
50-year (Thicker) Premium Shingles: $11,500 to $20,500
EPDM Rubber Membrane: $10,500 to $17,500
TPO or PVC Membrane: $11,500 to $20,500
Wood Shingles: $15,500 to $27,500
Steel Shingles: $15,500 to $27,500
Aluminum Shingles: $16,500 to $29,500
Standing Seam: $18,500 to $31,500
Natural Slate: $25,000 to $50,500
Concrete Tiles: $25,000 to $40,500
Clay Tiles: $25,000 to $45,500
Estimated New Roof Costs (2,000 sq.ft.)
Asphalt
Metal
Flat

$8,500
$15,500
$11,500

See what local pros charge
* These are approximate total job prices based on the national average. Costs may vary depending on your region and home's location, the roof's slope and number of stories, overall complexity of the roof, the number of layers of old shingles to be removed and disposed of the type of roofing underlayment (15 or 30 lbs. felt, and/or synthetic underlayment and whether it's breathable or non-breathable), roof accessories (like snowguards, solar vents or ridge vent) used, and any workmanship warranties or guarantees the contractor offers.
Getting a roof replacement is expensive. Seeing the total price of getting it done properly can cause a justifiable sticker shock. However, when homeowners have a better understanding of where the money is going and how they will save money in the long run, it's easier to see a quality roof as the investment it truly is.