Residential metal siding offers five primary choices of materials: G-90 Galvanized steel, Galvalume coated steel, aluminum, zinc, and copper. Steel and Aluminum are the predominant choices when it comes to metal wall cladding systems available for residential and commercial projects.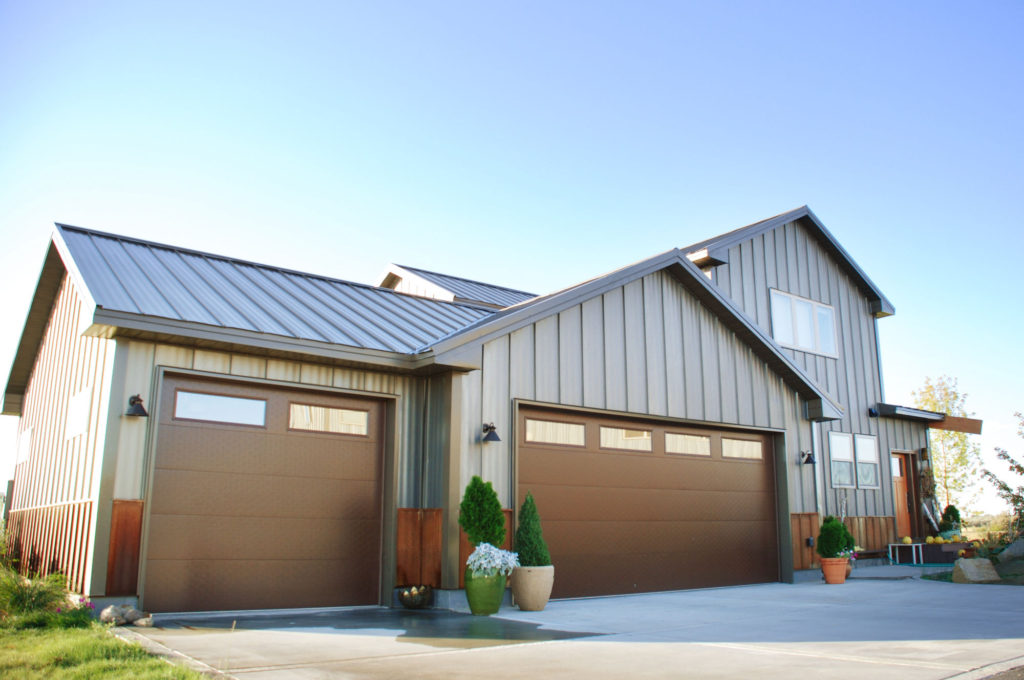 via Bridger Steel
Zinc wall panels are considerably more expensive, but they are also more durable and longer lasting compared to steel and aluminum. Zinc panels are typically used in high-end commercial metal wall projects and roofing applications.
Copper is the more exotic and most expensive metal that can also be used in roofing and metal wall cladding applications. However, copper is rarely used as a siding material due to its high cost and highly reflective surface, which makes it far more suitable for roofing
Thanks to the remarkable durability and versatility of metal, the panels can be shaped as corrugated or ribbed, or made to mimic lap siding or vertical boards. However, metal siding doesn't attempt to mimic stucco, stone or brick siding, as these generally constitute unique shapes.
Cost
Residential metal siding panels can range in cost between $8.00 to $25.00 per sq. ft. installed, depending on the metal panel profile, material, project complexity, and your home's location.
Architectural grade steel panels including G-90 Steel and Galvalume steel with Kynar 500 paint finish can typically be installed for $8.00 to 12.50 per sq. ft.
Aluminum siding with Kynar 500 paint finish can typically be installed for $8.50 to $13.50 per sq. ft.
Zinc cladding and zinc wall panels can typically be installed for around $12.00 to $20.00 per sq. ft.
Copper is the least common and most expensive metal siding option that can be priced as high as $20.00 to $35.00 per sq. ft. installed.
For a metal siding installation on a house, it is strongly recommended you go with a professional and experienced contractor. For smaller projects, such as a shed or garage, the DIY approach is feasible.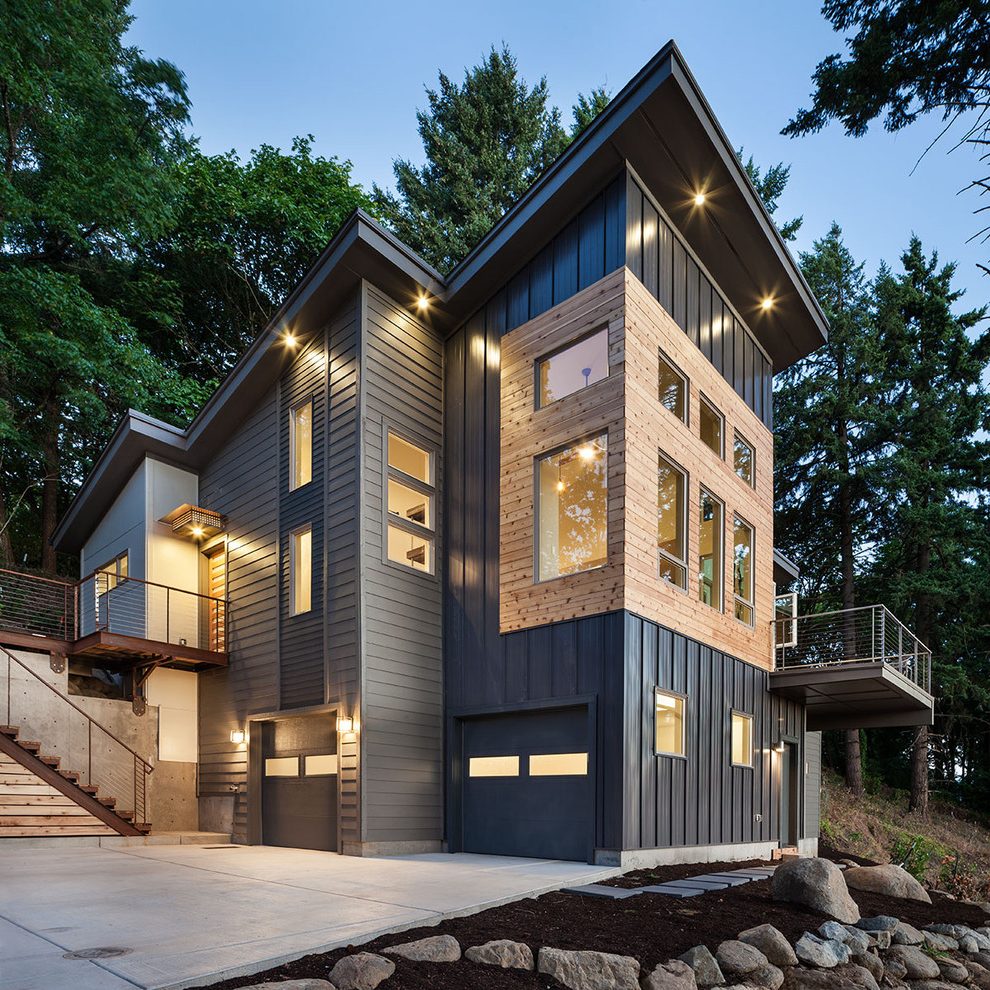 On larger projects, where pieces are cut to cover either larger areas or unique layouts, a professional will not only work faster but be more careful. Metal is malleable which if not careful can lead to waste of purchased materials. Plus, metal installation can be somewhat dangerous with its sharp edges.
To get a better picture of the costs, let's break down what a project may entail.