Residential metal siding offers five primary choices of materials: G-90 Galvanized steel, Galvalume coated steel, aluminum, zinc, and copper. Steel and Aluminum are the predominant choices when it comes to metal wall cladding systems available for residential and commercial projects.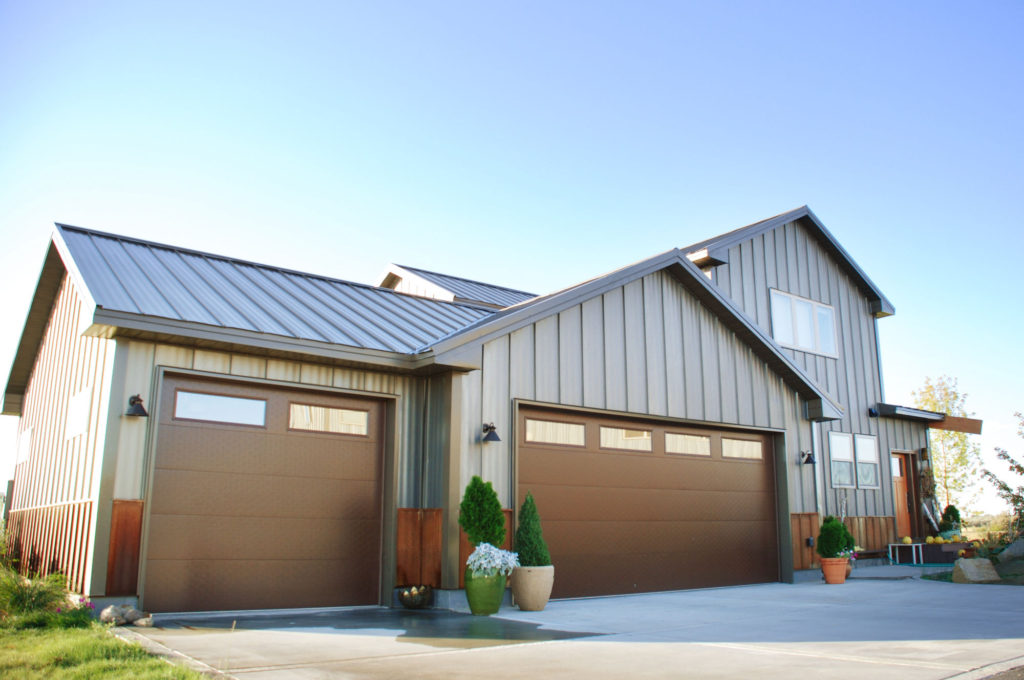 via Bridger Steel
Zinc wall panels are considerably more expensive, but they are also more durable and longer lasting compared to steel and aluminum. Zinc panels are typically used in high-end commercial metal wall projects and roofing applications.
Copper is the more exotic and most expensive metal that can also be used in roofing and metal wall cladding applications. However, copper is rarely used as a siding material due to its high cost and highly reflective surface, which makes it far more suitable for roofing
Thanks to the remarkable durability and versatility of metal, the panels can be shaped as corrugated or ribbed, or made to mimic lap siding or vertical boards. However, metal siding doesn't attempt to mimic stucco, stone or brick siding, as these generally constitute unique shapes.