Your kitchen is undoubtedly the heart of your home, or in more modern terms, the core of your family's command center! 😉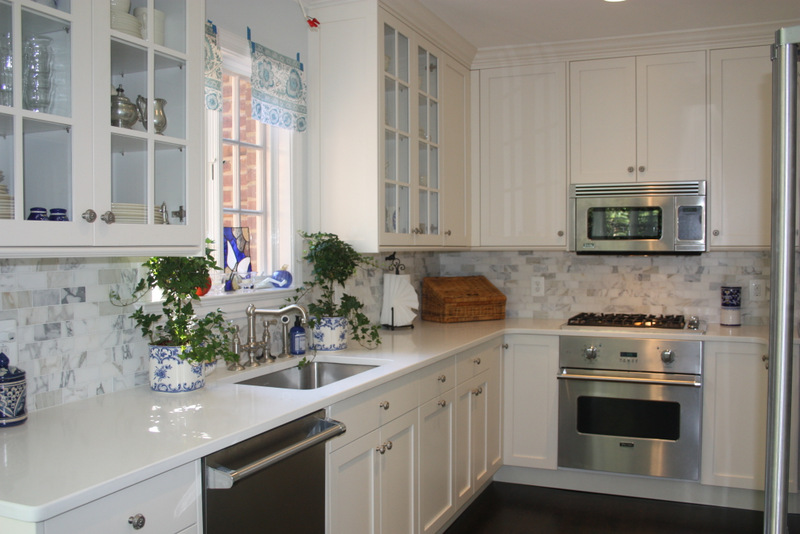 Whether your goal is to increase the value of your house or you're simply wanting to make it a more enjoyable place to live, choosing to do a kitchen remodel or renovation is one of the best decisions homeowners can make. Breathing new life into an outdated kitchen adds value to a home in numerous ways.
Our pricing guide will break down the steps to planning your renovation and provide a breakdown of expected costs for the following:
Basic Kitchen Remodel
Mid-Range Kitchen Remodel
Deluxe Kitchen Remodel
Make a Plan
To get the most bang for your buck it's important to set a budget from the start, know your needs and understand where the money will go. Before shopping for appliances, tile or flooring, know your personal needs and goals for the outcome of the remodel. Then you can create a wish list of desired components and begin your search for a contractor.
Recommended Budget
The National Kitchen and Bath Association (NKBA) has a recommendation for the value of a kitchen remodel to help homeowners set an appropriate budget.
As you create your budget, there's more to consider than the amount of money you can afford to spend. Essentially, putting too much into a home improvement project can affect the rate of return on your investment.
The NKBA recommends budgeting 15-20% of the value of your home.
For example:
$250,000 home = $37,000-$50,000 kitchen remodel budget
$500,000 home = $75,000-$100,000 kitchen remodel budget
Once your budget has been determined, cut it by at least 25 percent. Set the extra money aside as a cushion to make unexpected surprises much less stressful.
Cost Breakdown
The NKBA's guide for an average kitchen remodel is as follows:
Cabinetry and Hardware: 29%
Installation: 17%
Appliances and Ventilation: 14%
Countertops: 10%
Flooring: 7%
Lighting: 5%
Walls and Ceilings: 5%
Design Fees: 4%
Doors and Windows: 4%
Faucets and Plumbing: 4%
Other: 1%