Vocab Moment: To nip in the bud any potential confusion, architectural shingles are also called fiberglass, dimensional and laminate shingles, or a combination such as fiberglass laminate shingles. Top of the line architectural shingles are referred to as luxury, premium and designer shingles.
All these terms refer to the same type of asphalt shingles, and the reason for each name should become clear as we proceed.
Architectural Shingles vs. 3-tab Shingles
This is often the first decision homeowners think through. Let's consider the specifics of cost, construction, and durability, so you'll understand exactly what your choices are in the 3-tab vs architectural shingles debate.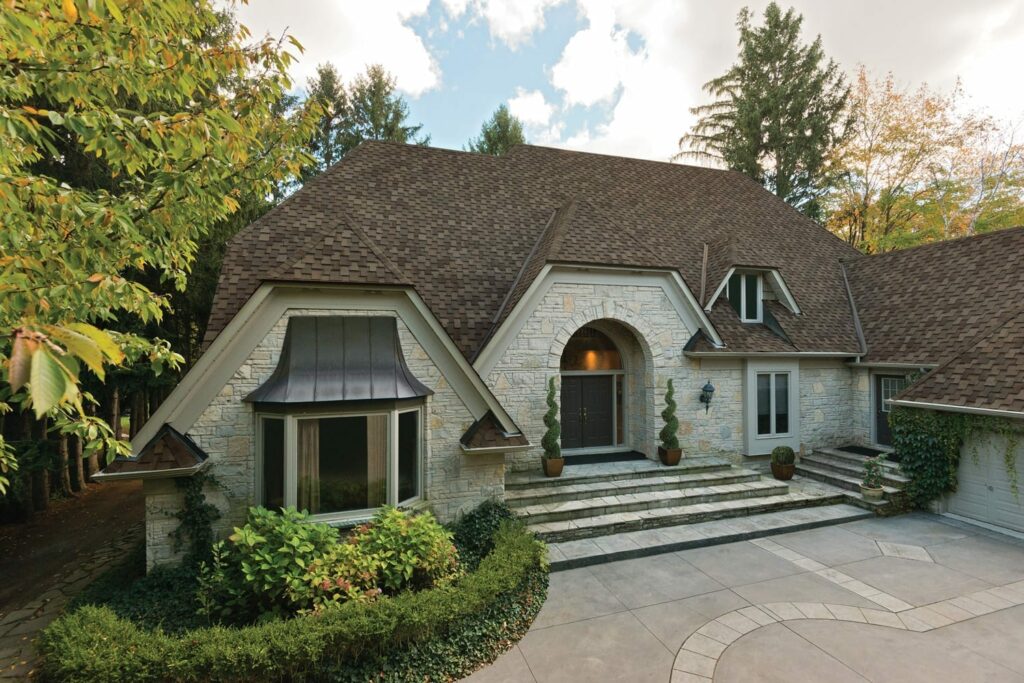 Architectural shingles last 33% to 100% longer and cost 15% to 100% more depending on which products you are comparing. While the initial cost is higher, the better longevity means the lifetime value of dimensional shingles – cost per year of use – is roughly the same as 3-tab shingles.
Most homeowners believe that architectural shingles look better than 3-tabs which look flattish. The 3D look of architectural shingles is stemming from their raised profile, which better mimics cedar shakes and stone slate roofing tiles.
Now, let's delve into specifics with respect to cost, durability, longevity, and more.