Payne gas furnaces are considered among the most reliable in the industry. Details below.
Did you know? Payne gas furnaces are identical to Carrier furnaces – Payne is a Carrier company. And Carrier quality is excellent too, which accounts for Payne's proven reliability.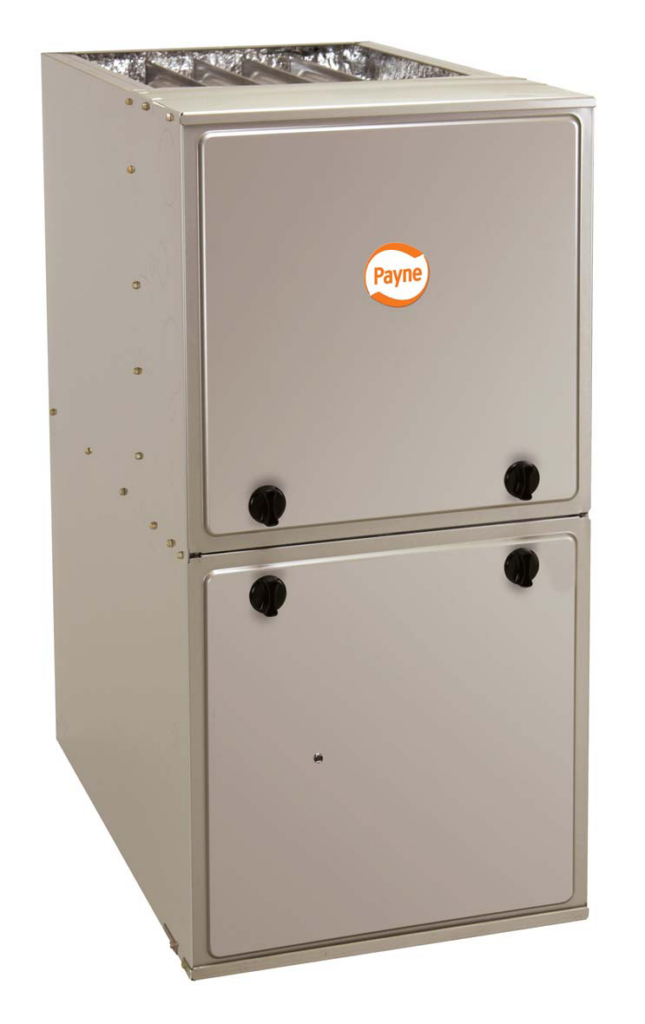 *But… Payne doesn't offer as many models as Carrier. However, there is an identical Carrier counterpart to every Payne model. Make sense?
What's missing? Payne does not offer a variable capacity furnace and has fewer single stage and two stage units too.
Apart from two low-NOx units sold only in California, you have five models to consider. Here are Payne furnace reviews for each model.
Payne furnace FAQs are sprinkled throughout this guide.
Cost of Payne Furnaces
Right off the bat, furnace size is a major cost factor when considering the range of possible prices.
Furnace replacement often costs less than installation in new construction. This is because when replacing a furnace, it is usually possible to use an existing gas line, electrical circuit and wiring plus the exhaust vent.
| | | |
| --- | --- | --- |
| Model | Efficiency | Fully Installed Cost |
| 96 PG96VTA 2-stage | 96% | $5,800 – $9,150 |
| 95 PG95ESA 1-stage | 96% | $5,375 – $8,625 |
| 92 PG92ESA 1-stage | 92.10% | $4,650 – $7,500 |
| 80 PG80VTL 2-stage | 80% | $4,850 – $7,725 |
| 80 PG80ESA 1-stage | 80% | $4,385 – $6,925 |
| Ultra-low NOx | | |
| 95 PG95ESUA 1-stage | 95% | $5,750 – $9,100 |
| 80 PG80ESUA 1-stage | 80% | $4,785 – $7,495 |
Installation includes:
Removal of old equipment (optional)
Installation of gas line, wiring and circuit, ventilation (new construction)
Setting the furnace, and attaching it to ductwork and the return and supply connections
New ductwork transitions (optional)
New thermostat (optional)
Adjusting the blower speed to fine-tune the system for your specific application.
Placement and connection of a new or existing AC coil (coil not included)
Starting and testing the furnace