Synthetic shake and shingles are polymer-based material, or a combination of plastic and rubber. They are used on roofs where homeowners desire the classic look of wood or natural slate, with the added benefits from the synthetic blends.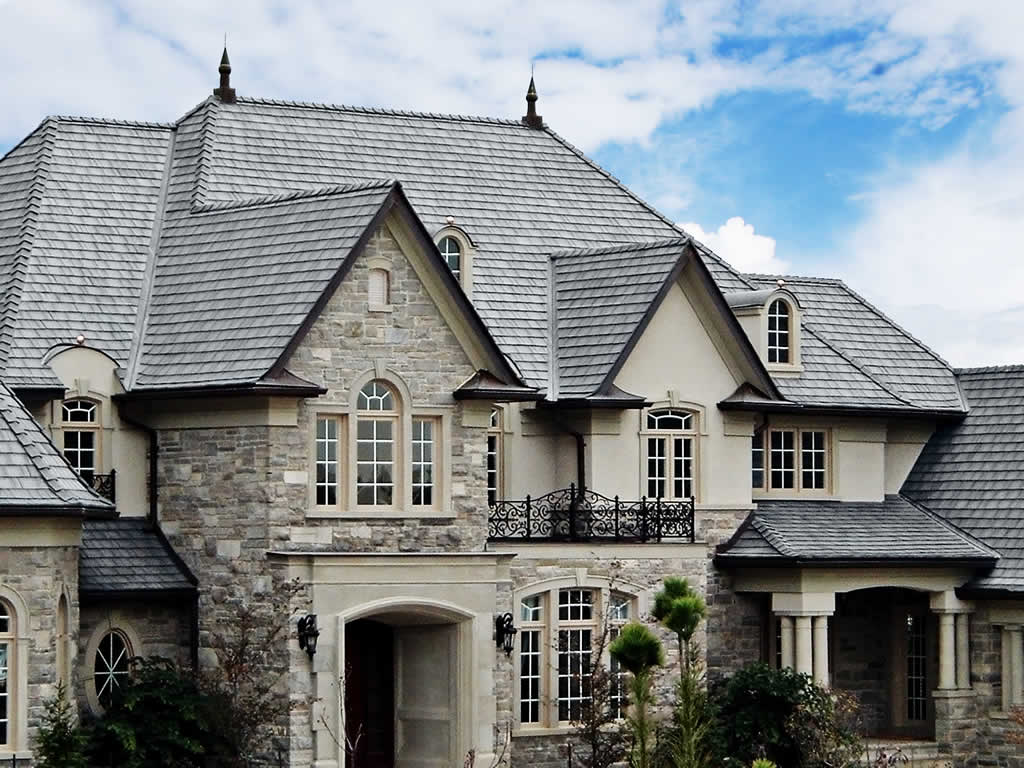 Synthetic shingle and tile roofs are relatively new to the residential roofing market, first arriving in the early 1990s. Their durability, environmental friendliness and affordability have all contributed to their rising success.
Cost
For a 2,000 square foot roof on a typical, single-family house (up to two stories high), it will cost between $8.50 and $15.50 per sq.ft. installed. This results in an average total price range of $17,000 to $31,000. If the existing roof has two or more layers of shingles that need to be torn off and disposed of first, this can sometimes (depending on the contractor pricing the job) cost an additional $2,000 to $3,500 more.
Asphalt Shingles

$8,500

Average Cost

Metal Roof

$15,500

Average Cost

Flat Roof Membrane

$11,500

Average Cost

See what local pros charge Enter your zip code
The location of your home can greatly influence the overall cost of a new roof. Expect to pay more for a new roof on a house in an expensive coastal city relative to the cost of new roof in rural areas in the South or Midwest.
A more complex roof with multiple cut-up angles, dormers, peaks and valleys, or steeper pitch than average would also add to the complexity of the project, and hence cost more.