Cedar shingles and shakes are a classic style of roofing that is often installed on Cape Cod style homes, especially in New England and around the greater Cape Cod in Massachusetts. Cedar roofs are also popular in the pacific Northwest including Oregon and Washington state.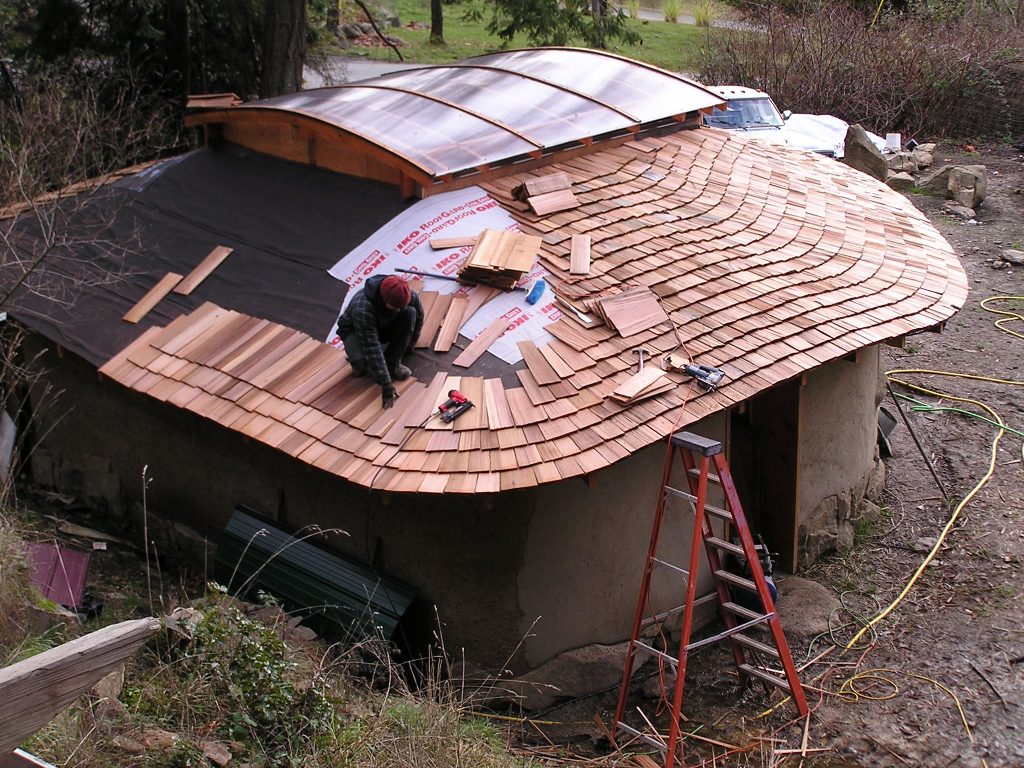 via Inspirational Village
However, cedar roofs are not exclusive to New England and PNW. In fact, you can see wood shingle roofs anywhere across the US, especially in areas that land themselves nicely to the classic look of traditional roofing — think beach houses and/or homes nearby green/wooded areas, etc.
Cost
On average, you can expect to pay between $8.00 and $14.00 to install a cedar shingle or shake roof on a typical house, not including the cost of removal and disposal of the old roof. The cost can vary a lot, depending on the roof difficulty, number of stories, and your home's location.
For a typical, 2,000 square foot roof (20 squares), homeowners can expect to pay between $16,000 and $28,000 to install cedar wood shingles or shakes, not including the cost of removing and disposing of the old roof.
By the square, which equals 100 sq. ft., the price for wood shingles installed is between $800 to $1,400 or $8.00 to $14.00 per sq. ft. This includes materials and permits, professional installation, and warranty, but doesn't always include the cost of removing and disposing of the old cedar shingle/shake roof, which can be between $1.00 and $2.00 extra per square foot, depending on the number of existing layers of shingles and ease (or difficulty) of removal and disposal of old layers.
If going with cedar shakes instead, the price increases up to $900 to $1,400 per square or $9.00 to $14.00 per sq. ft. installed.
Note that in the more expensive real estate markets like the greater Boston, Cape Cod MA, or Seattle, the cost can easily exceed $15.00 per sq.ft. or $1,500 per square of cedar shakes installed/replaced, especially on more complex roofs with multiple dormers.
If going with bargain priced materials, the costs can come significantly down, but the value or how long it lasts will also go down.
Home Depot sells bundles at about $50, where 4 bundles are enough to cover a square, thus $200. — This doesn't take into account the other materials that go into a roofing job, such as fasteners, underlayment, flashing, tools and supplies, etc., but it does let you know that if you go the DIY route (not something we would recommend), your total upfront cost could be reduced significantly.