Replacing a front door to a home is a popular home remodeling project in recent years. Why? Because it offers great curb appeal and even better return on your investment.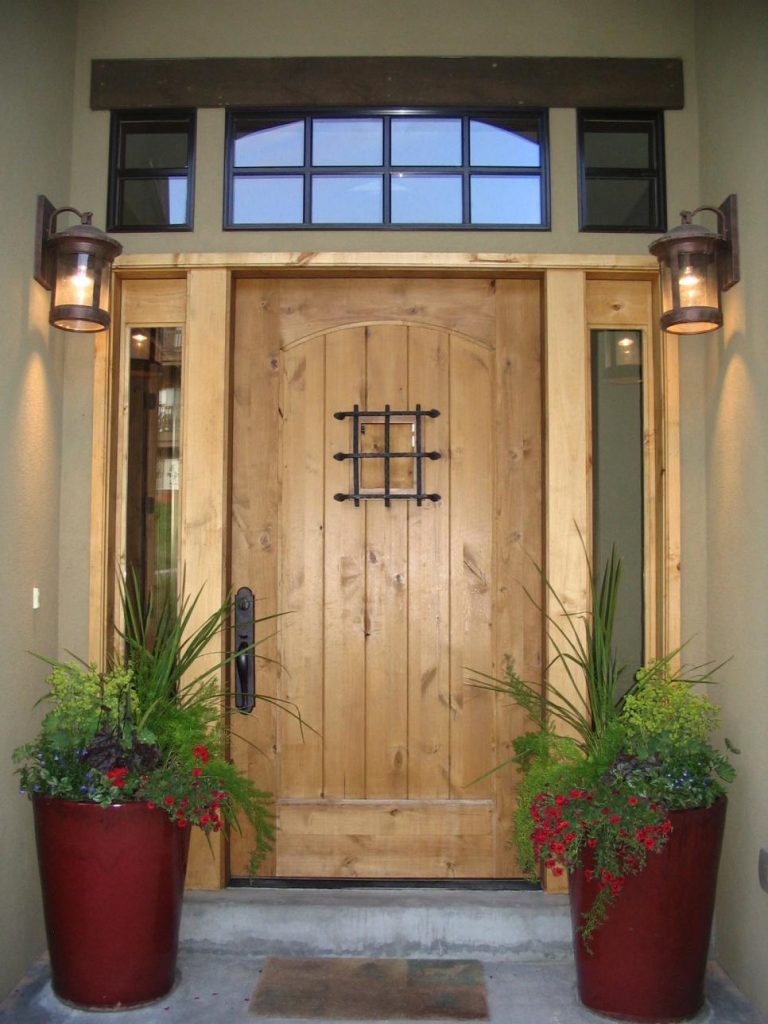 via HGTV
There are some important material considerations for maximizing the cost-value and ROI. And of course, an entry door may include more than just the front of your home.
Cost Information – Part 1
When it comes to replacing your windows, wood is the more expensive material, but not so with doors. There are primarily three material types for main entry doors: wood, steel, and fiberglass.
Aluminum, vinyl and glass doors are less popular for main entrances, yet for storm doors and sliding doors, they tend to be the most cost-effective options.
Steel, fiberglass, and wood doors are the more popular options.

For a new single, steel-frame front entrance door, the average cost ranges from $1,450 to $1,950 installed/replaced.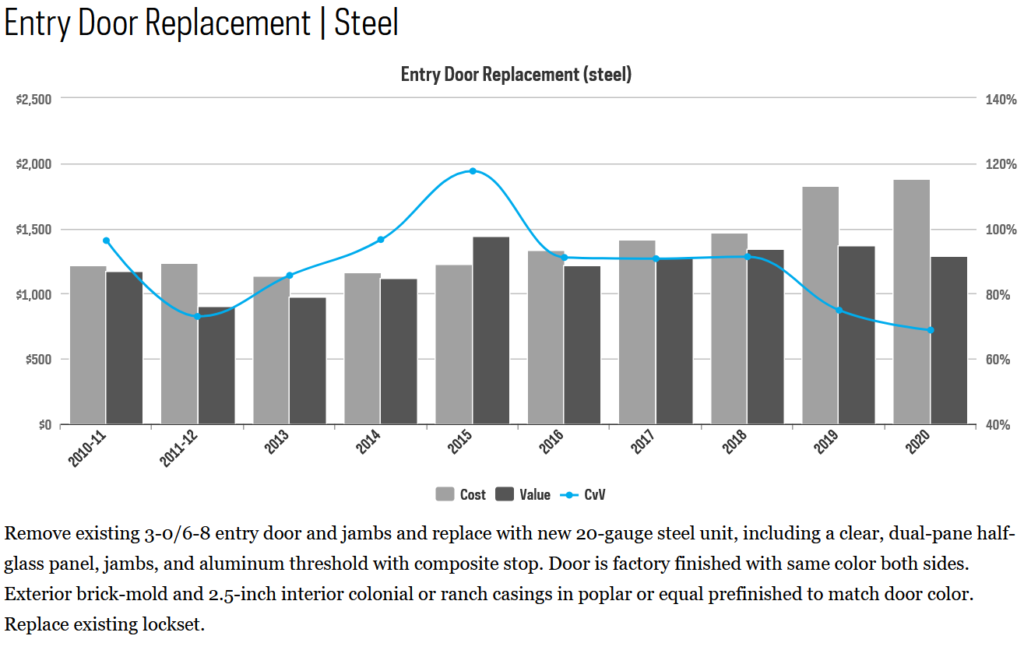 via 2021 Cost vs. Value Report
Wood entry door, on the low-end, starts at $950, but on average, wood doors can range from $1,100 to $1,550 installed.
Fiberglass door costs about $1,800 to $3,500 on average for full installation.
Door installation can be a DIY project, though that depends a bit on the project and the door type. What generally takes the average homeowner five to seven hours to install, will take a crew of two experienced contractors less than 2 hours to install properly, and with warranty.
You'll certainly see prices much higher than this, for doors alone. While also seeing prices for doors that are under $500, but the above information assumes middle of the road on door quality and about 2 hours of time for a quality contractor to do the work.