Most properly installed residential windows will generally last between 15 and 25 years before requiring a replacement. The materials that make up each window will usually last much longer (up to 50 years), but home windows are about function as much as they are about aesthetics, view, insulation value, ease of use, and security.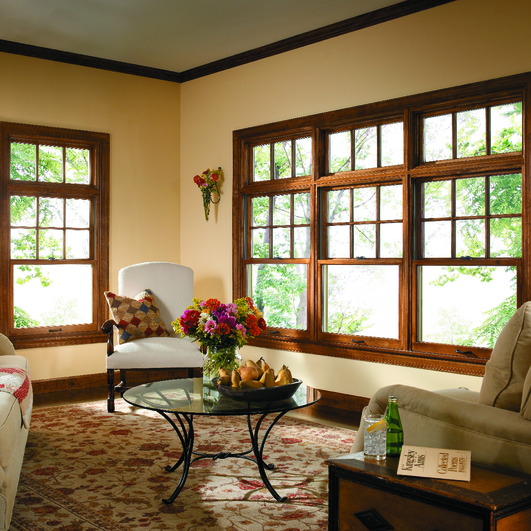 via Pella
Note: In this guide, we are not concerned with the new construction windows, as they can only be installed once, while a house is being built. Instead, our focus is on the replacement of existing windows, as that is one of the most popular projects for homeowners wanting to improve the look and comfort of their homes. To this end, we cover current window replacement costs for vinyl, fiberglass, and wood windows. We also explain the factors impacting replacement costs, and pros and cons of different window frames.
Cost
Average Cost To Repalace 10 Windows
Typical Range:
$3,840 - $6,530
The national average cost to install a typical double-hung, mid-range Vinyl replacement window can range between $650 and $1,100 per window installed, depending on your home's location and other variables. Therefore, homeowners can expect to pay between $6,500 and $11,000 for a typical project to replace 10 double-hung windows with mid-range double-pane, Low-E Vinyl-frame replacement windows.
However, depending on the type of the window-frame material, the price can range from $650 to $2,250 per window installed, which accounts for much of the variation in the window-frame material (from the lowest to the highest: vinyl, fiberglass, wood), window type and size (double-hung, casement, etc.), brand (Andersen, Pella, Milgard, Renewals by Andersen are some of the most expensive brands), and the local differences in pricing from contractor to contractor within the same market.
Practical Fact: Normally, the more replacement windows you purchase for a single project, the less you will pay on a per window basis. Most jobs involve between 5 and 10 replacement windows per project, meaning you can ask for an additional discount for a larger project.
Planning Considerations: Window replacement projects tend to be fairly basic in terms of planning because there are only three main types of windows for homeowners to choose from: vinyl (basic), fiberglass (better), and wood-clad (high-end). Yet, the number of window glass panes, along with the window energy efficiency considerations (Low-E glass, Argon gas filled), and window-frame material's durability and longevity are all important factors to consider when weighing the replacement costs of different options.
How a Window Style/Type, Size, and Frame Materials Impact Costs
Double hung windows are what most residential homes have. These are characterized by having sashes on both the upper and lower part of the window, and thus both parts can slide vertically up and down. Depending on the material (whether vinyl, fiberglass, or wood frame) and brand of the window, the average unit cost can range from $300 to $1,100 per window (for materials only).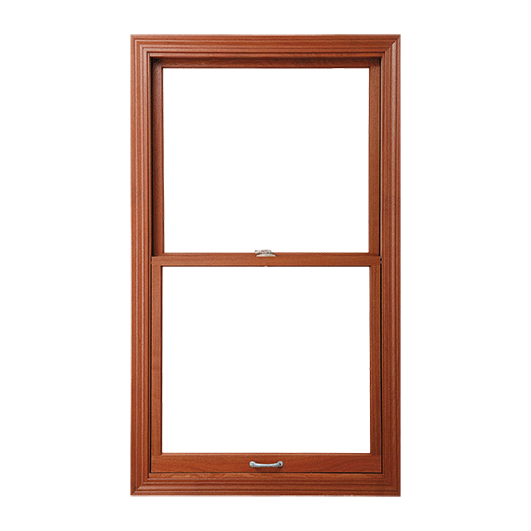 Classic windows (single-hung) look about the same as double-hung, but only the bottom pane moves, while the upper one remains stationary. Single-hung windows generally cost between $300 to $500 per unit and are less commonly available in today's market.
One exception is the popular brand of fiberglass windows, Milgard that offers fiberglass frame windows as a single-hung fiberglass Ultra series (premium $$$-$$$$) option. Notably, Milgard, also offers vinyl-frame windows available as a double-hung option like many other brands that carry vinyl replacement windows.