The best 2022 solar water heaters for whole-house residential use (not for pools, hot tubs or camping shower bags!) are available in two types, active and passive models.
Active vs. Passive Solar Water Heaters
The first major decision you have is which system type to select – and your local weather and climate are going to be a major factor.
In short, you can install either active or passive system in a warm climate, but where winter freezes are possible, an active system that employs antifreeze is essential. — These are indirect systems.
Here are more details describing each type:
Passive solar water heaters rely on water pressure from a municipal water supply or a well pump to move heated water from the tank through your plumbing. They are easier to install and cost significantly less. Heated water rises into the storage tank through convection/buoyancy in thermosiphon systems or it flows to the storage tanks in integrated models.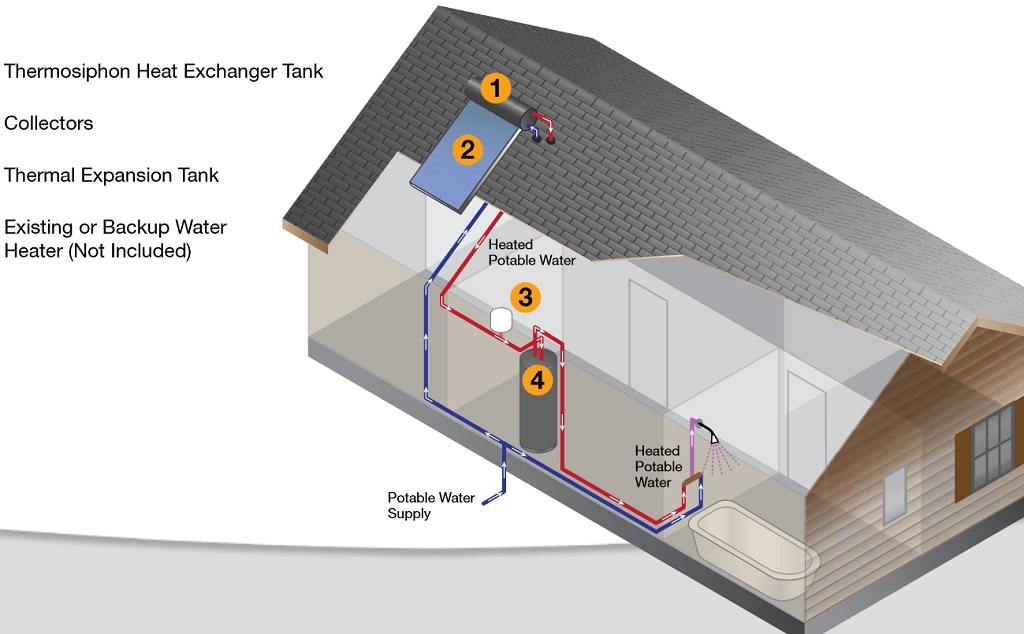 Active solar water heaters have circulation pumps circulating antifreeze plus more control features to regulate temperature and protect the unit from freezing in cold weather.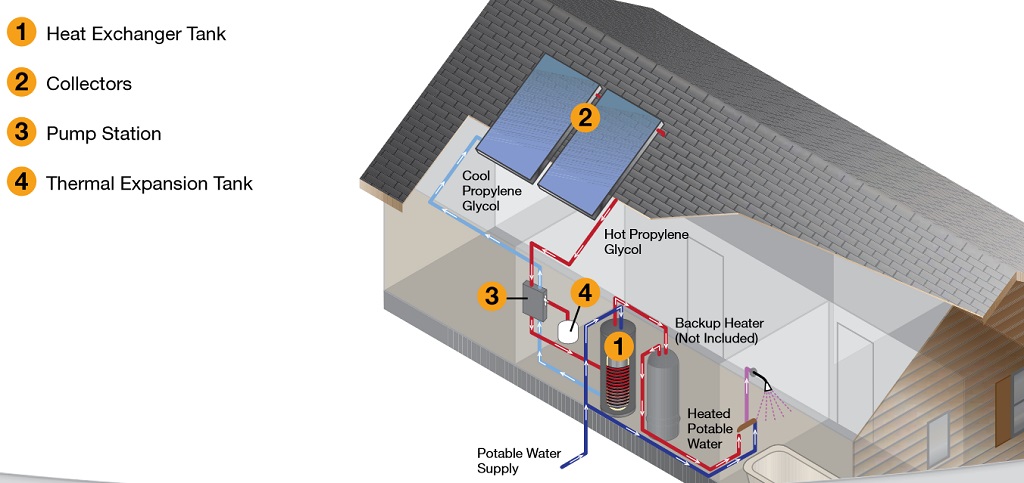 Direct vs. Indirect Water Heating
Direct systems heat potable water sent directly to a storage tank or tankless water heater for use as domestic hot water – the water coming from your hot water taps or connected to a dishwasher or clothes washer.
Indirect systems circulate antifreeze, usually propylene glycol, that is heated in the solar collectors. The heated liquid is pumped through a coil of pipe in a hot water storage tank or through a heat exchanger that transfers heat to the potable water in the tank.
Top Solar Water Heaters in 2022