You don't have to totally remodel the kitchen this year to give it a fresh feel. These top kitchen upgrades stand on their own and deliver excellent ROI whether you stay put forever or decide to sell in the next few years.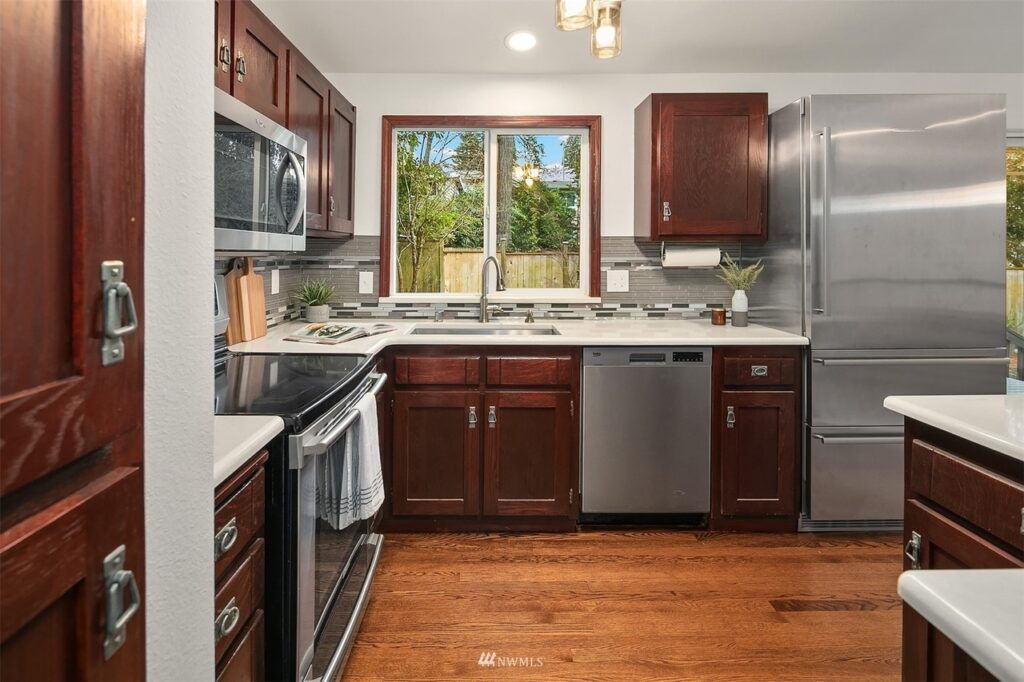 This isn't a "kitchen trends you will see everywhere" article. Who wants a kitchen that looks like everyone else's?
Instead, these hot kitchen trends give you room to personalize the design to fit your vision of what the perfect kitchen should be.
Leading trends in design, color, texture, materials, and kitchen components are explored throughout to give you insight into how to customize your kitchen improvements.
Kitchen Upgrades – Two Guiding Themes
Feel free to jump down to the list and discussion of the top kitchen upgrades if you're pressed for time.
But if you are interested in the theme and counter-theme that designers are driven by in creating the hottest kitchens this year, you might enjoy this section. It's a 60-second read.
Theme One is the Multi-function Kitchen
In the pandemic years, day-to-day life became more focused on the home. Work from home. School from home. Stuck at home.
As a result, the kitchen, more than ever, has become the hub of the house. Austin designer Claire Zinnecker affirms what we all know, "The kitchen is the perfect multi-use room because people naturally gather here."
Many households embrace this in their kitchen improvement choices. "Kitchen meets living room." There are appealing ways to make this work.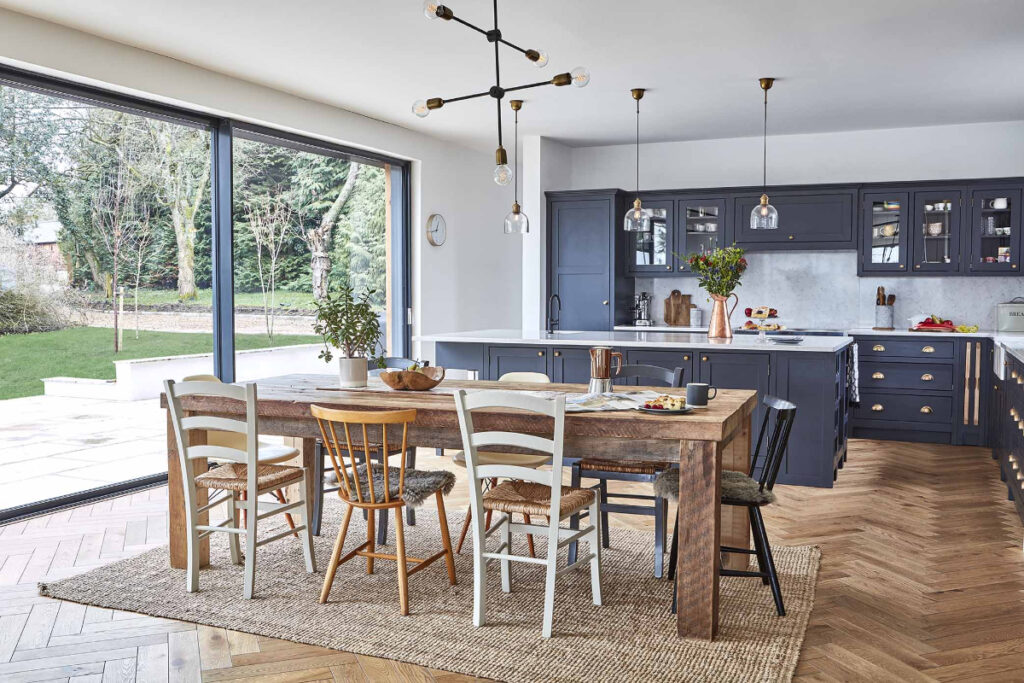 Source: These Three Rooms (Design: The Shaker Kitchen Company Photography: Malcolm Menzies)
Think versatility Is this your view of the kitchen? The multi-function kitchen is a combination of components related to food plus the addition of living space. As a result, it needs a little bit of everything – decent appliances, adequate storage, a tea and coffee station, generous counter space, open shelving, a charging device station, and decor that would fit just as well in a living room. The vibe says, "relax and stay a while." Desk space or a second island with casual seating are wonderful if the kitchen's footprint allows.
Terminology tip – This kitchen style is also called the blended kitchen and multipurpose kitchen.
Theme Two is the Food-focused Kitchen
This is the counter-theme. Yes, home life has become busier, the outside world is crazier, and some of us want a place to get away from it all. For many, the kitchen is that place!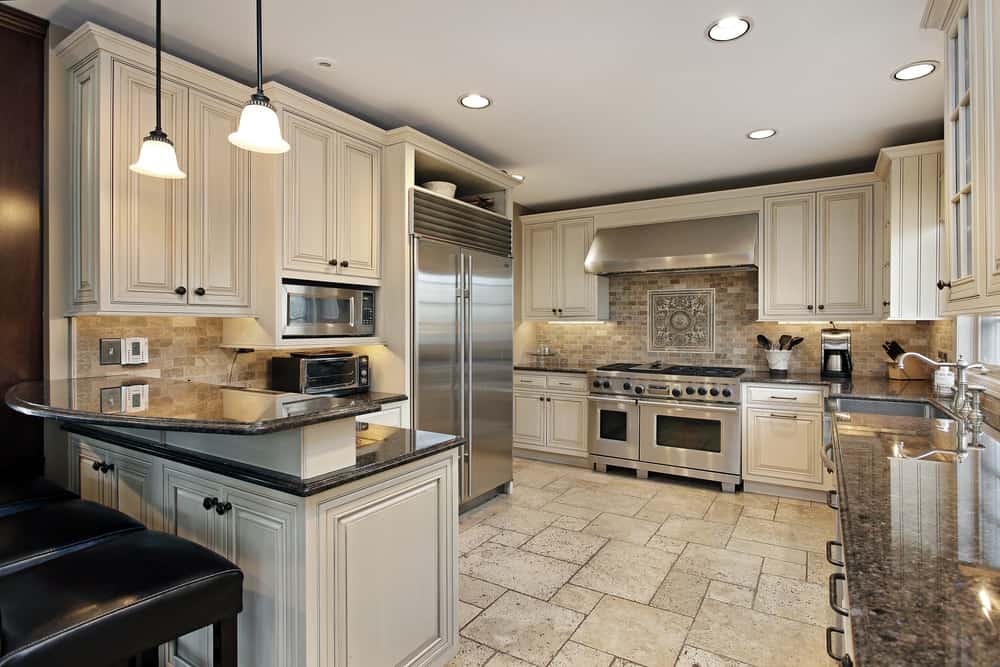 Think more specifically of a space designed for food preparation – a daily routine that keeps you centered on what's most important. In this kitchen, the price of gas and the politics of the day are forgotten.
This kitchen is best outfitted with high-performance appliances, plenty of storage for food and your favorite food-prep tools, spacious countertops, a double-basin sink – and a prep sink if possible.
Average Cost To Remodel a Kitchen
Typical Range:
$7,190 - $23,240