Remodeling on a budget? We've got you covered. Seeking quality and solid design options? We're here for you.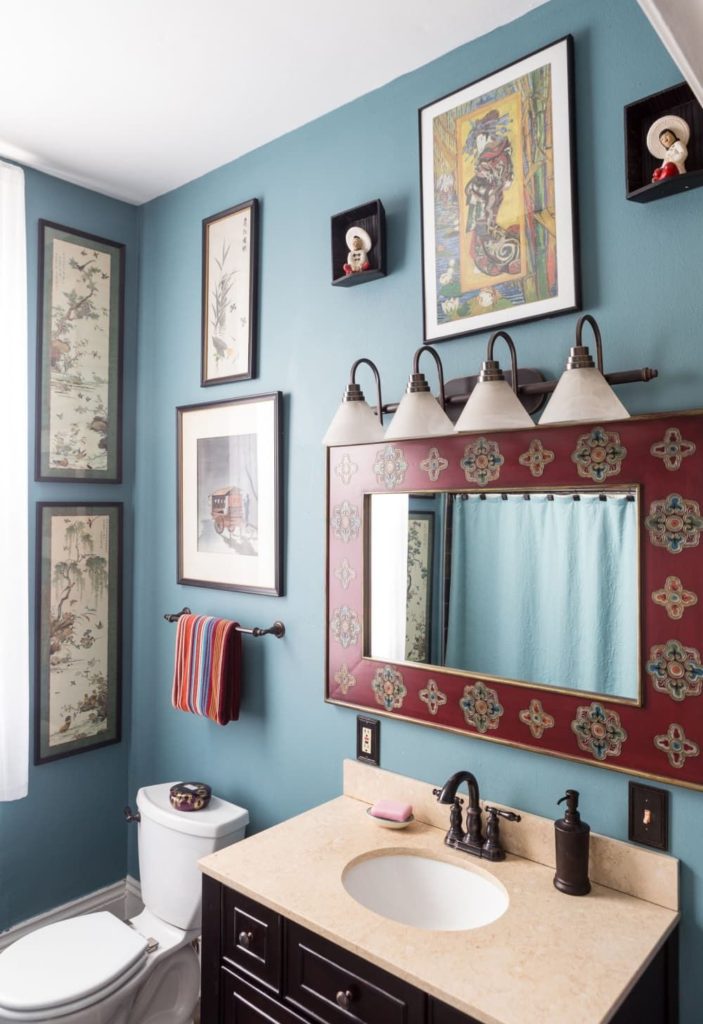 via Apartment Therapy
Cost Basics
The first step for any bathroom renovation project is to know your budget and what every potential update will cost. When reviewing the ideas, you'll often be tempted to let your imagination go beyond the expectations. You'll obviously want to keep that in check during the planning stages, but don't be afraid to splurge on a few items just to be sure you achieve the results you can live with.
If looking for extensive updates or renovations, you will need to plan to spend over $15,000 (up to $25,000). This entails adding high-end fixtures, re-doing the layout and really a full overhaul.
For $5,000 to $15,000, you can obtain significant updates throughout the small bathroom space with some money left over to splurge. If instead, you tackle just one or two ideas for now, those costs average around $2,500 to $7,500.
Layout Considerations
Before considering ideas, you're wise to have handy all the measurements of the space you are working with, how fixtures are situated currently and then what are standard dimensions for potential upgrades.
In a small bathroom, you're working with limited floorspace, so think vertically as well as two-dimensionally. Generally, people remodel bathrooms to update the design and to reduce the current feel of clutter. Some of the simplest ideas from the list below can accomplish both these goals.