There are two main ways to install a solar power system on a residential roof. You can use traditional solar panels, which are anchored to your roof structure with a specially designed racking system, or you can use solar shingles with built-in photovoltaic cells.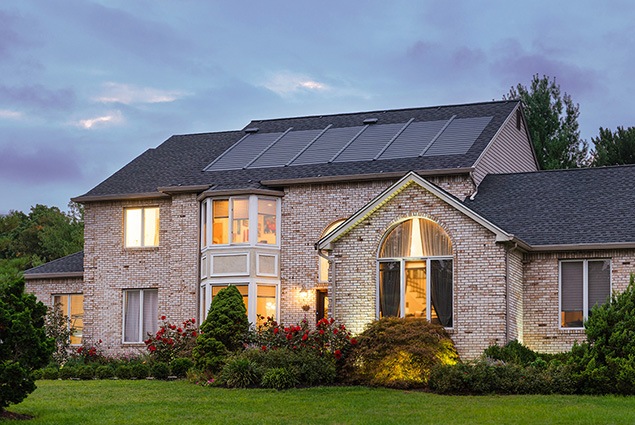 High-quality solar panels can last more than 25 years, and they save hundreds of dollars per year. However, solar panels change the appearance of your home, and there are homeowners who don't like their appearance. Solar shingles are a great option if you want to generate your own electricity but don't like the look of solar panels on the roof.
GAF has been a leading provider of roofing materials for more than a century. They are currently owned by Standard Industries, and they have a network of over 10,000 roofing contractors across the US. In 2019, they created the GAF Energy business unit to focus on solar power systems for homes and businesses. In 2022, they launched the GAF Timberline Solar Roof, which earned more than 30 awards in less than a year.
In this guide, we will compare the GAF solar roof with traditional solar panel systems, discussing the typical costs of each option along with their pros and cons.