Are Atlas asphalt shingles good enough to be compared with top shingle brands GAF, Owens Corning, CertainTeed and IKO?
Atlas's strategy is to produce good products, if not the absolute best, that are reasonably priced. Quality among the Atlas roofing lines ranges from average to very good. In short, they represent good value for the money. This is especially true in the 3-tab niche.
*The brand's 3-tab StormMaster Slate and GlassMaster shingles get top ratings compared with competitors like Owens Corning Supreme, GAF Royal Sovereign and CertainTeed XT 25.
*Atlas Pinnacle Pristine, its leading line of dimensional shingles, are in the middle of the pack when compared best-sellers from other top asphalt shingle brands.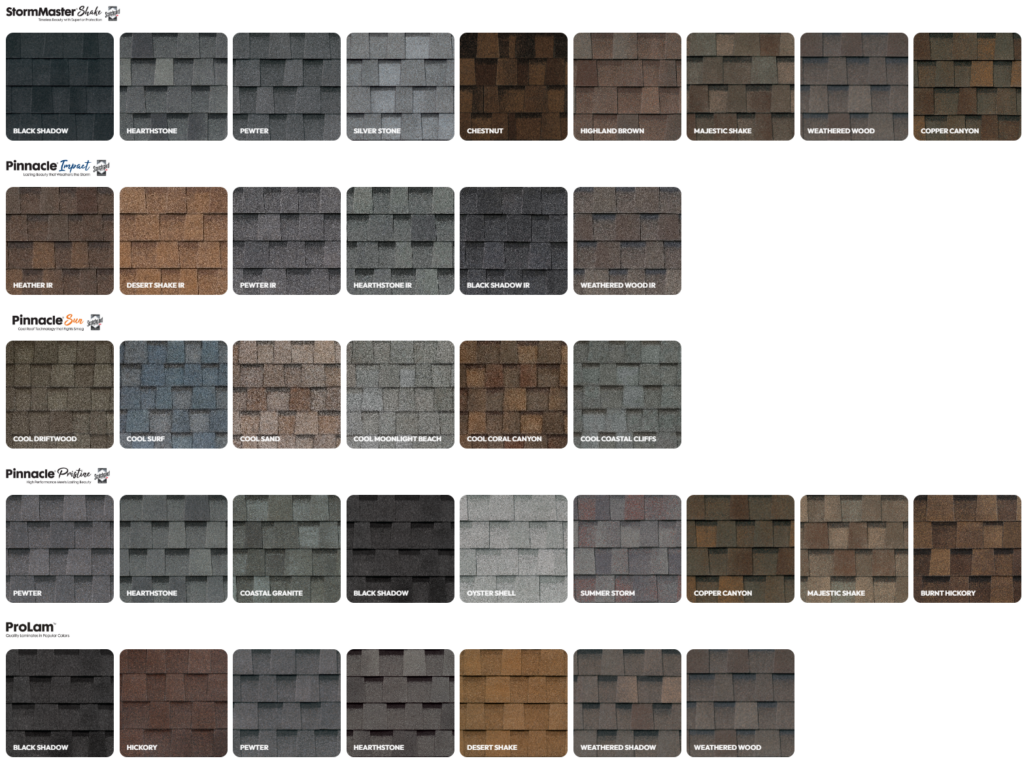 Specifically, Atlas roofing shingle ratings are a little lower than Owens Corning Duration and GAF Timberline but ahead of CertainTeed Landmark and IKO Cambridge.
Overview of Options and Costs
Atlas makes 8 lines of fiberglass-based asphalt shingles. Your options are 2 lines of 3-tab or strip shingles, mentioned above, and 6 dimensional/architectural shingle lines.
Prices fall between $75 and $160 per roofing square for just the shingles. One roofing square is 100 square feet, so that's $0.75 to $1.60 per square foot for shingles.
And like all other major roofing brands, Atlas produces a complete roofing system, which includes underlayments, starter shingles, hip and ridge caps and ridge ventilation.
Installed prices: Whether adding a single layer to an existing roof or tearing off the old roof and redoing everything, installed cost ranges from around $4.00 to more than $8.50 per square foot.
What's Here: In this Atlas Shingles guide, you get detailed information on all the Atlas products, the pros and cons, and the costs, allowing you to make the best decision for your home and even compare Atlas to GAF, Certainteed, Owens Corning, and Malarkey.
In this review we start with Atlas's premium or luxury shingles, then cover the architectural shingles, and finish with the 3-tab shingles.