Say it with me: Thermoplastic polyolefin. Yes, TPO is much easier. According to Firestone Building Products' white paper, TPO is technically a polypropylene based plastic combined with ethylene/propylene rubber.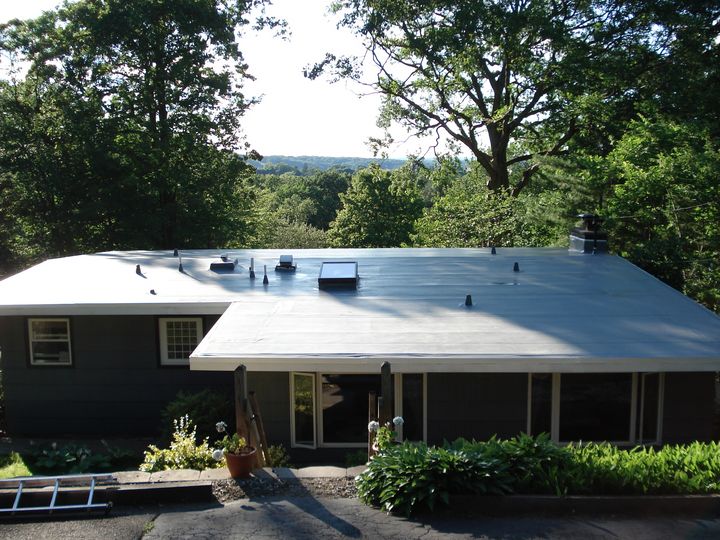 So, plastic and rubber, mixed is what comprises a thermoplastic roofing membrane designed primarily for low-slope roofing applications with energy-efficiency in mind.
Much of the information online boasts how TPO is increasingly popular in commercial flat roofing. The thing is, we aren't concerned with commercial buildings, and instead focus on the membrane options available, along with the costs, for adding this material to a residential roof.
Cost and Value
The main thing with effectively estimating the price to install a TPO roof is finding a qualified professional who can do the job. Mechanically attaching the material, or even gluing (fully adhering the membrane to the roof deck), is something most roofers can probably do.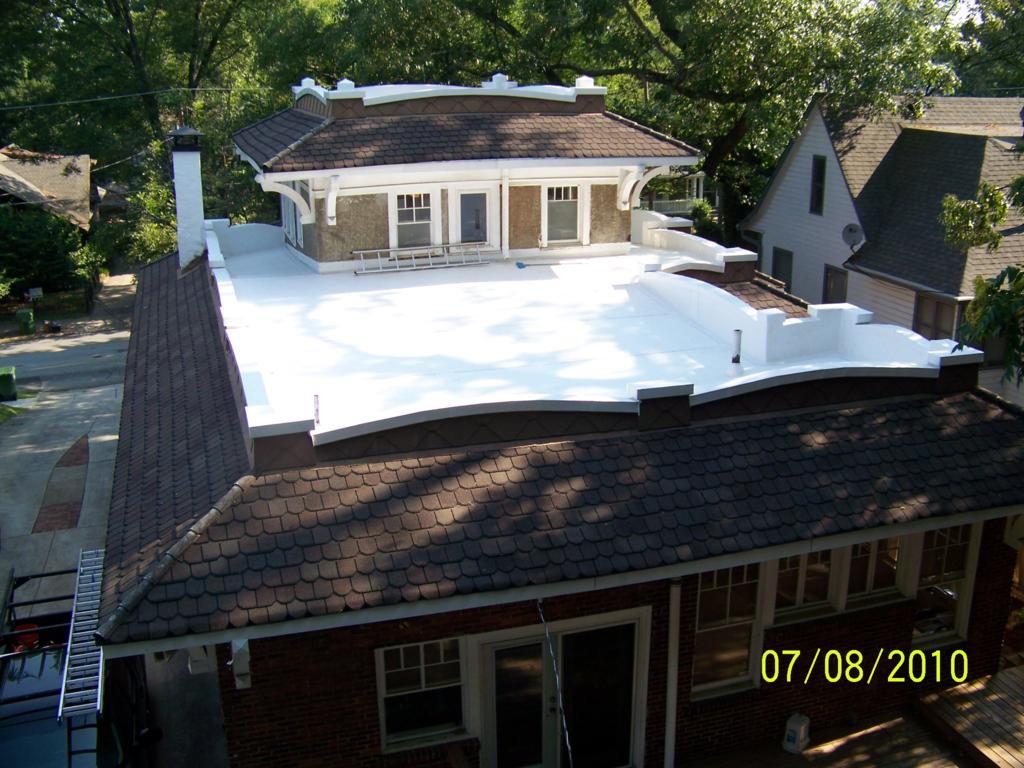 via Atlanta Roofing Specialists
Effectively hot air-welding the membrane seams takes special care, skills, tools, and experience. If the hot air welding of the membranes' seams is not done properly, then the entire TPO roof system could be compromised at the seams, and hence be subject to costly roof leaks.
In our research, RoofingCalc.com lists residential TPO roofing costs at $6.50 to $12.50 per sq. ft. for materials and professional installation, however some residential and commercial contractors will install it for as low as $5.50 to $7.50 per sq. ft., but only on larger straightforward projects or very simple and easily accessible residential projects that can be completed in a day or two.
Asphalt Shingles

$8,500

Average Cost

Metal Roof

$15,500

Average Cost

Flat Roof Membrane

$11,500

Average Cost

See what local pros charge Enter your zip code