Remodeling on a budget? We've got you covered. Seeking quality and solid design options? We're here for you.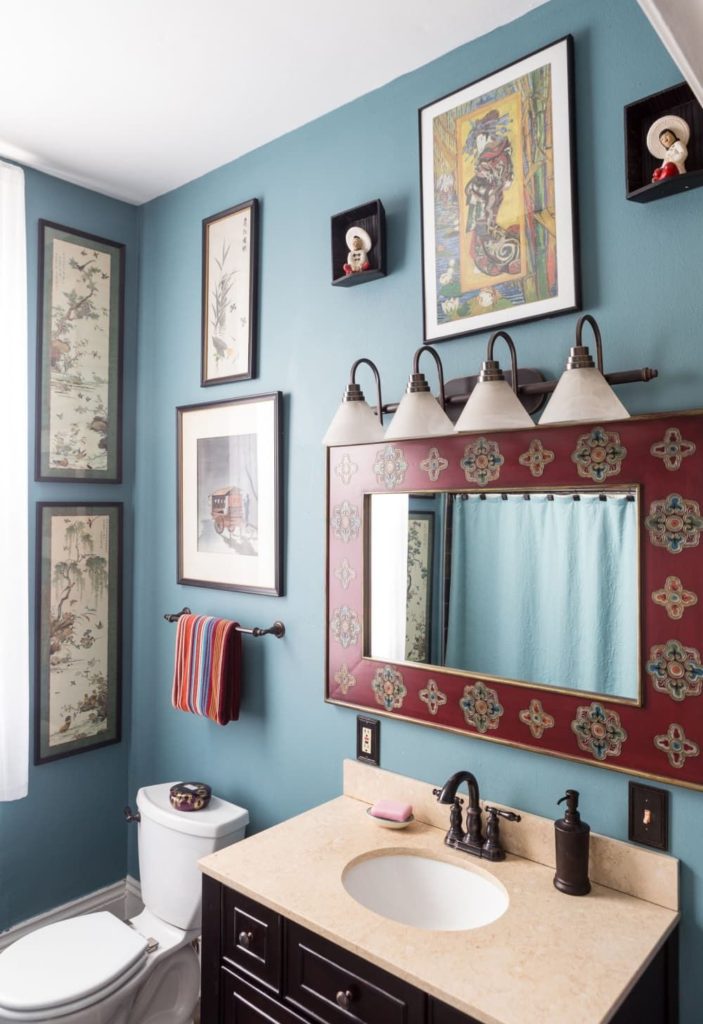 via Apartment Therapy
Cost Basics
The first step for any bathroom renovation project is to know your budget and what every potential update will cost. When reviewing the latest ideas and trends, you'll often be tempted to let your imagination go beyond the expectations. You'll obviously want to keep that in check during the planning stages, but don't be afraid to splurge on a few items just to be sure you achieve the results you can live with.
In terms of cost, you can expect to spend between, $150 and $350 per square foot to tastefully remodel a small bathroom. As you can tell, the total project cost can vary depending on the choice of fixtures and full extent of the work. Where you are located and the robustness (or lack thereof) of the local real estate market can also impact your project costs.
That said, a mid-range of $7,500 to $20,500 is what you can expect, if you are looking to implement significant updates throughout the small bathroom space with some money left over to splurge. If instead, you tackle just one or two ideas for now, those costs average around $3,500 to $8,500.
However, if you are considering more extensive updates or renovations, you will need to plan to spend over $20,000 (up to $35,000). This entails adding high-end fixtures, completely re-doing the layout, and really, a full-fledged overhaul.
Layout Considerations
Before considering ideas, you're wise to have handy all the measurements of the space you are working with, how fixtures are situated currently and then what are standard dimensions for potential upgrades.
In a small bathroom, you're working with limited floorspace, so think vertically as well as two-dimensionally. Generally, people remodel bathrooms to update the design and to reduce the current feel of clutter. Some of the simplest ideas from the list below can accomplish both these goals.
Cabinets and Shelving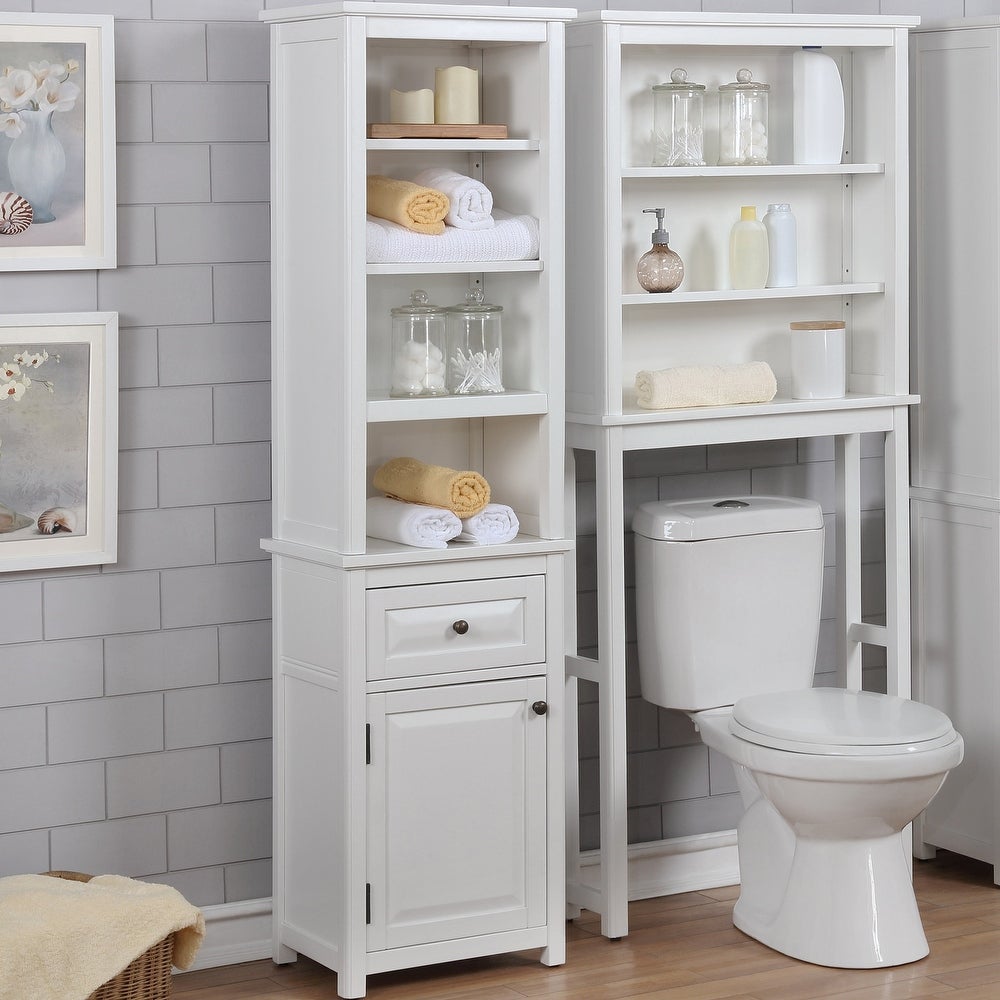 via Overstock
A vanity and cabinets are a great place to start. Unlike fixtures, these are the furniture of the room. Selection of these items will influence color decisions and how items are stored in the bathroom. Consider a floating vanity to free up space on the floor and to achieve a sleeker overall appearance.
Likewise, the space above toilets is traditionally unused or sometimes just contains a towel rack. Instead, utilize this space for your medicine cabinet, to free up mirror size for above the sink.
For shelving the idea is to create additional storage space that has the advantage of easier access than cabinets. Why not go with a bookcase-type shelving unit that fits from the floor all the way to the ceiling? Alternatively, you can add hanging shelves that stack up as high as you can reach.
Vanities for a small bathroom start at $200. Anything more than $1,000 is likely for larger bathrooms.
A floating vanity can be had for $250 to $950.
Cabinets range from $750 to $1500 each installed.
Bookcase Shelving units are $100 to $500.
Hung shelving starts at $50 and goes up depending on size and material.
Floors and Wall Tiles
Design considerations start to take off with considerations for floor and wall tiles. Often people may go a little overboard when contemplating tile placement, thinking the more the merrier.
One idea is to focus on the floor and then use accents along the walls or consider a backsplash tile design in tub/shower area in conjunction with larger, more simplistic wall tiles.
For floors, linoleum and vinyl will provide many options and save on costs. For these two, plan to spend around $4.50 to $10.00 per sq. ft. installed. Ceramic tile is more durable and lasts longer, and is in the midrange price of $6.00 to $12.00 per sq. ft. installed.
Natural stone is a luxury material in this grouping, costing from $10.00 to as much as $40.00 per sq. ft. installed.
Wall tiles start with ceramic or porcelain, which runs about $6.00 to $12.00 per sq. ft. installed.
Marble, slate, granite and sandstone are the next step up, and installation costs for these fall in the range of $12.00 to $20.00 per sq. ft.
Mosaic tile is for those who wish to splurge, costing $15.00 to $30.00 per sq. ft. to install.
Fresh Coat of Paint
Ceilings and walls (that are not tiled) will benefit from updating the paint. Color options are endless, but lighter colors tend to make a room feel bigger and have a calming effect. Painting walls and ceiling alternate colors can work, especially if looking to be a bit bold with color definitions.
This is very much a DIY type update, that costs under $250 for all materials. For a professional to do the work for you, plan to pay around $3.00 to $6.00 per sq. ft.
Shower / Tub
This is where your biggest expense is likely to occur. A tub is very expensive in terms of upfront purchase and then installation. For many, a walk-in shower is sufficient and saves space. Glass walls around tubs and showers are a great way to increase the appearance of the overall size of the room.
Installation for both is very expensive. $3,500 is on the cheap side, and up to $10,000 is not unheard of.
Fiberglass is the least expensive material starting around $250. Acrylic tubs are easiest to clean but can scratch rather easily, and they cost $500 to $1,000. Enameled steel and cast iron are the mid to high range options. Both are very durable, while steel is a bit lighter. The prices can range from $500 to $2,000. Cultured marble ($2,000 on average) and a wood soaking tub ($7,500) are the luxury items.
Lighting, Mirrors and Fans
These are very budget friendly updates. Lighting and mirrors create ambience and liven up the space. A vent fan maintains atmosphere while offering additional features to spruce things up, such as heat, night light, humidity control, and music speakers.
Ideally, lighting is decorative and utilized appropriately to the task. Mirrors come in a variety of shapes, with stylistic frames to match any taste. We suggest bigger mirrors over sinks to really take advantage of brightening up the room.
Lighting will run you $250 to $750.
Standard size mirrors are $100 to $250 each.
Large mirrors cost $250 to $500.
Vent fans will run an average of $250 to 1,000 per unit installed.
Standard Fixtures and Countertops
Countertops are often desired in a bathroom, but then up being a space that is routinely cluttered. This is why we began with cabinets and shelving. Many homeowners will still want this regardless and for those that do, plan to spend between $1,000 and $3,500 depending on materials.
While we are treating the sink and toilet as an afterthought, we realize this is two of the primary fixtures in any bathroom. Many small bathrooms can't fit a shower/tub, while a sink and toilet are rather mandatory.
Sink options may be determined by choice of vanity, but ultimately are based on material choice that you wish to go with.
For a small bathroom, go with a single sink regardless of amount of people that will be using it on a daily basis. A floating or wall attached sink is great space saving option.
Sinks will run anywhere from $250 to $1,000, depending on how they stand, the materials and manufacturer (quality).
For toilets, contemporary wisdom is to go with the water-saving and resource efficient models. Look for the WaterSense label models. Save water, lower costs.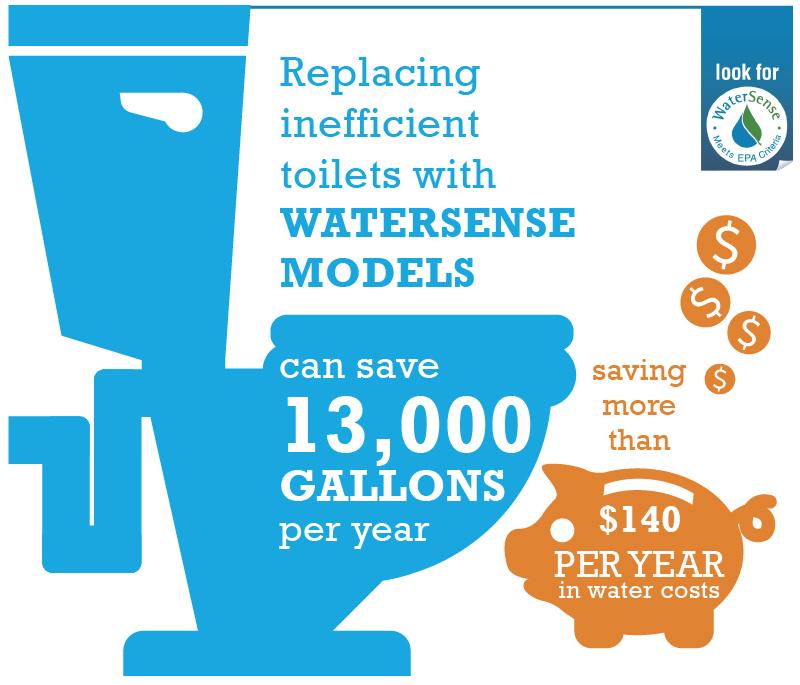 A new toilet will cost between $250 and $750 to purchase and install.