Controlling the climate of your home during chilly months requires a heating source and way to distribute that energy. A modern gas furnace can be your best option for a home heating source. Selecting the ideal furnace for your home can be done in a few steps that we'll guide you through.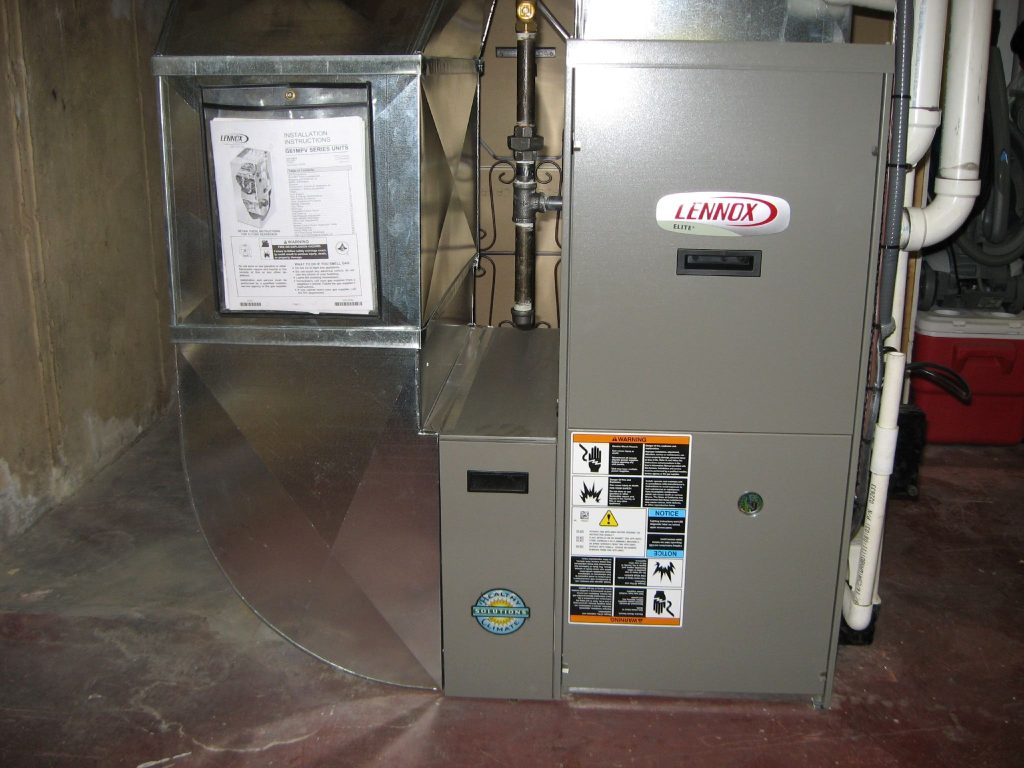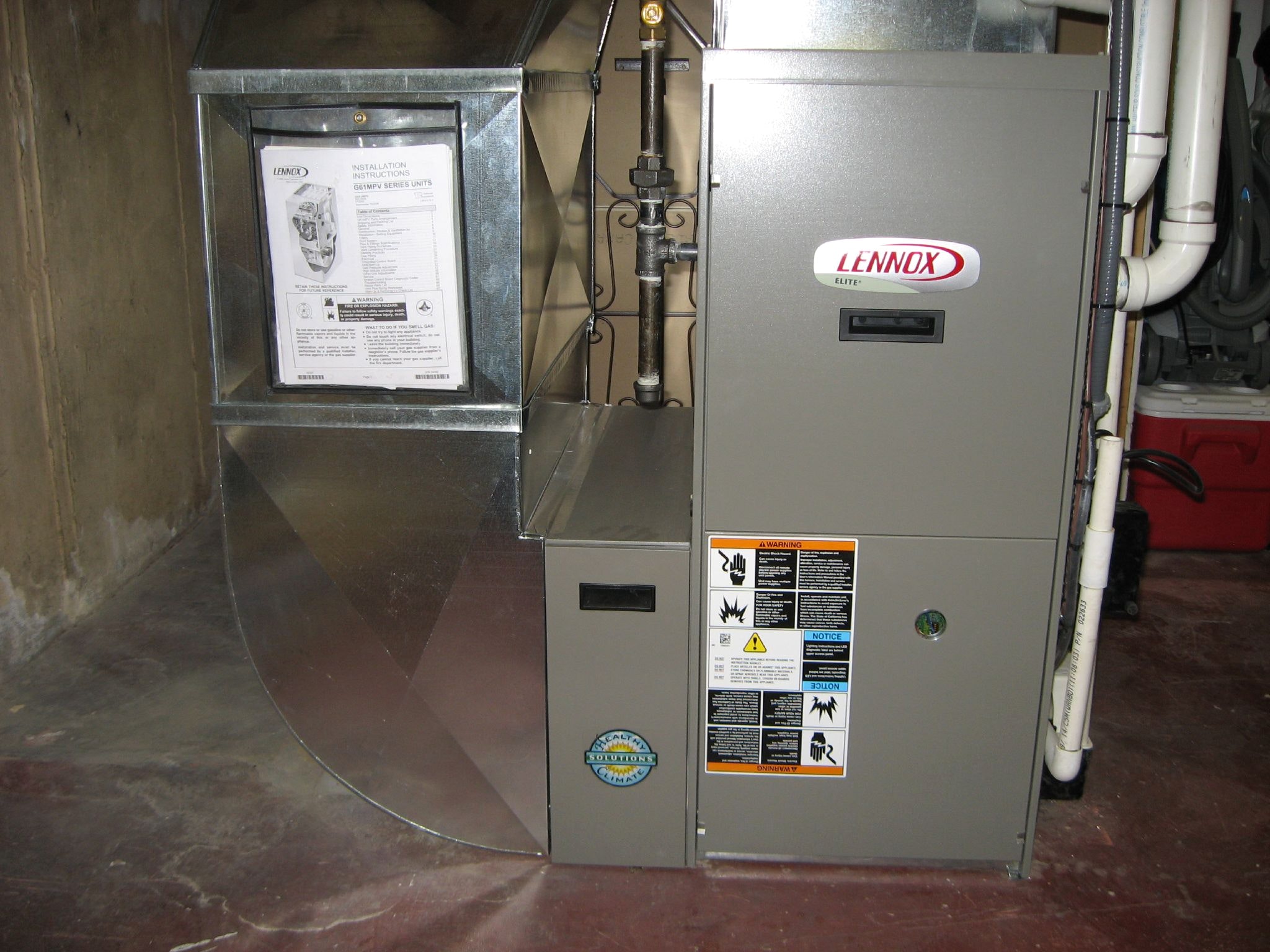 New Gas Furnace Cost Installed
For a fully installed furnace, plan to spend between $4,100 and $7,500 on average. The furnace units themselves are usually priced between $1,000 and $2,500, but a professional installation with the contractor obtaining the building permit and getting the completed job inspected is almost always in your best interest, for reasons we'll explain below.
The current national average (80% range) is about $5,500-$6,500 for a new gas furnace fully installed. This includes any necessary building permits and inspections, a new gas furnace unit and standard supplies, professional installation, and a typical 5-year to 10-year workmanship warranty from the installer.
Most HVAC contractors typically charge between $50 to $95 per hour for their work, and may include an assistant, or a team of three to complete the job faster. Their helpers often cost $50+ an hour as well when you consider the worker's comp on top of their base pay.
Professional Installation generally requires 10-man hours at a minimum, but can easily go up to 15-20 hours due to many reasons, usually related to adjusting or updating the forced air system, providing additional ductwork, removing and disposing of the old boiler/furnace, removing old radiators, etc.
If significant updates are needed to your per-existing ductwork or if there is no ductwork currently in place, this can add anywhere from $5,000 to $15,000 to the total cost of the job.
Typically, it will cost under $10,000 for new ductwork or modifications to the existing ductwork, and often these additional charges are only steep if/when converting from say an electric furnace or oil boiler to a gas furnace, which requires new ductwork for forced air heating to work.
Other costs that may be included are removal and disposal of an older furnace (about $500-$1,000 extra), and miscellaneous materials needed to complete the installation.
Gas Furnace Prices for Top Brands
If you look just at the Energy Star list, which shows the many models on the market that have their stamp of approval (for being high in energy efficiency), you'll see a good 30 brands. At least one of our top recommendations is not on their list, even though their models obtain an impressive 98 AFUE. Go figure!
Another tricky thing you may not realize is that many popular HVAC manufacturers normally make more than one brand of gas furnaces, with each brand typically falling into either the basic, mid-range, or premium product category.
For instance, Carrier is considered a premium brand with reputation for reliability, while Payne is considered "budget friendly." Yet, the technology among the devices is nearly identical, although warranties are not. 😉
Here are the Top Five Gas Furnace Brands:
1. Goodman – these are made by the same company that manufactures the more popular Amana brand. Goodman offers basic models that come in at 80 AFUE and high efficiency models with up to 98 AFUE (annual fuel utilization efficiency).
Warranties range from 20 years (for basic models) to lifetime (for premium models). You may not find the latest and greatest features in their lineup, but the ones we've mentioned are available. And most importantly, they are affordable, ranging from as low as $500 (for their electric furnaces) to $2,500 for the highest-end premium (gas) model.
You can reasonably plan to spend $1,100 to $1,900 for a good quality, midrange Goodman furnace, not including the installation.
2. Day & Night – These furnaces are made by the same company behind the more premium Carrier and Bryant brands. While the external structure of the furnace units may look different from the other brands made by the same manufacturer, the inner technology is nearly identical! 😉
Similar to Goodman, top models can achieve up to 98 AFUE, come with a 20-year warranty, and have features that rival premium brands, such as modulating heat.
Like Goodman, Day & Night lacks on reputation, but not on quality. You can reasonably plan to spend $1,000 to $1,800 for a Day & Night furnace, not including the installation.
3. York is a long-established brand. York also makes Coleman, and Luxaire furnaces.
York warranties range from 5 years to lifetime depending on the model. They have multiple offerings in their furnace lineup – ranging from 80 to 98 AFUE.
Tip: Never buy a furnace that comes with less than 10-year warranty.
York basic model is affordable at around $1,800, but their mid-grade and premium models jump to $1,800 or more.
York furnaces have a reputation for having noisier than average equipment, though their technology has evolved to include noise dampening features.
4. Trane and American Standard are sister products. Both are on the premium side of brand names.
Trane is considered a top choice on the commercial product line of furnaces, and thus their technological prowess is well known. For residential offerings, they are pricier than our top two choices.
Trane AFUE goes up to 97.3, while they never skimp on features in their lineup. You can plan to pay $1,500 and up for a quality Trane furnace, not including installation.
5. Carrier rounds off our list based mostly on their reputation for reliability. They are another premium brand and arguably overpriced considering what Day & Night is offering.
Carrier AFUE ranges from 80 to 98, and their features are essentially identical to the Day & Night offerings. Still, there are many thousands of satisfied Carrier customers who enjoy having a unit that will last 20+ years.
Plan to spend $1,500 and up for Carrier furnaces, not including the cost of professional installation.
One final note, you can plan to spend more for the installation on premium brands than what you would normally spend for the installation of a new gas furnace from more affordable brands.
Part of this is the prestige factor that comes with being a 'certified brand seller'. The market for premium furnaces allows for greater markup on those units.
Thus, a basic Day & Night furnace such as Performance 80 may cost between $3,000 and $4,100 installed. For comparison, the lowest price you'll likely find for the Carrier basic model furnace installed, would be between $4,000 and $5,500 or higher.