The cost of central air conditioning equipment will hit record highs this year. While not surprising given the cost of "everything" these days, it is daunting when we look at the central air conditioning prices for complete systems fully installed.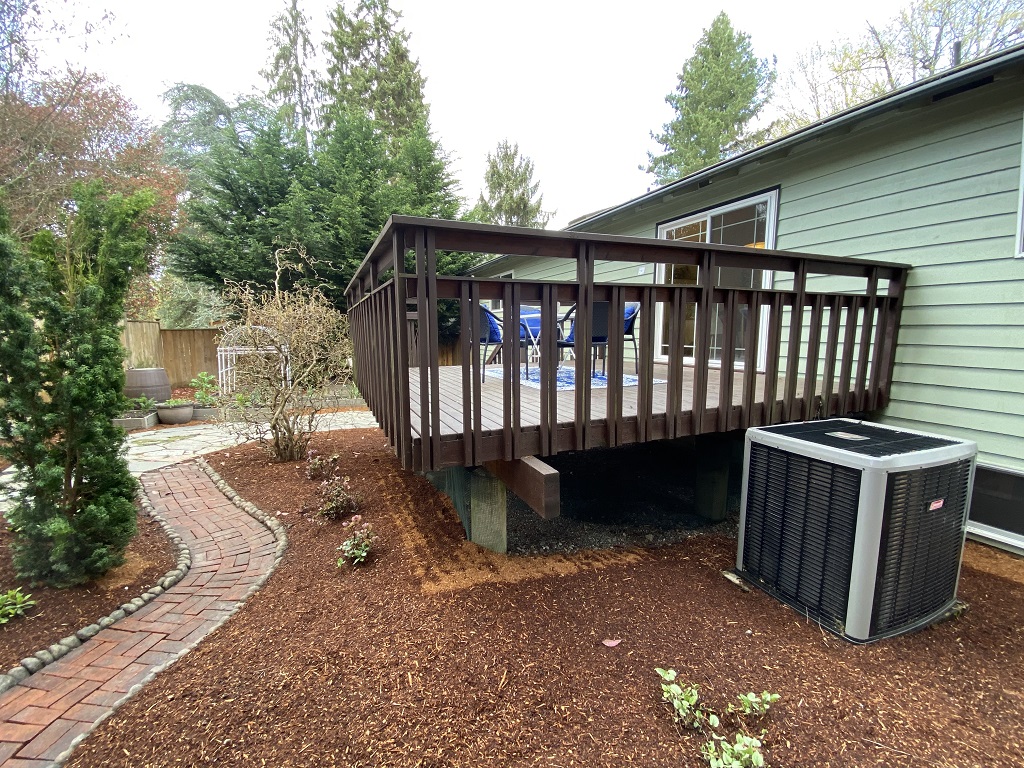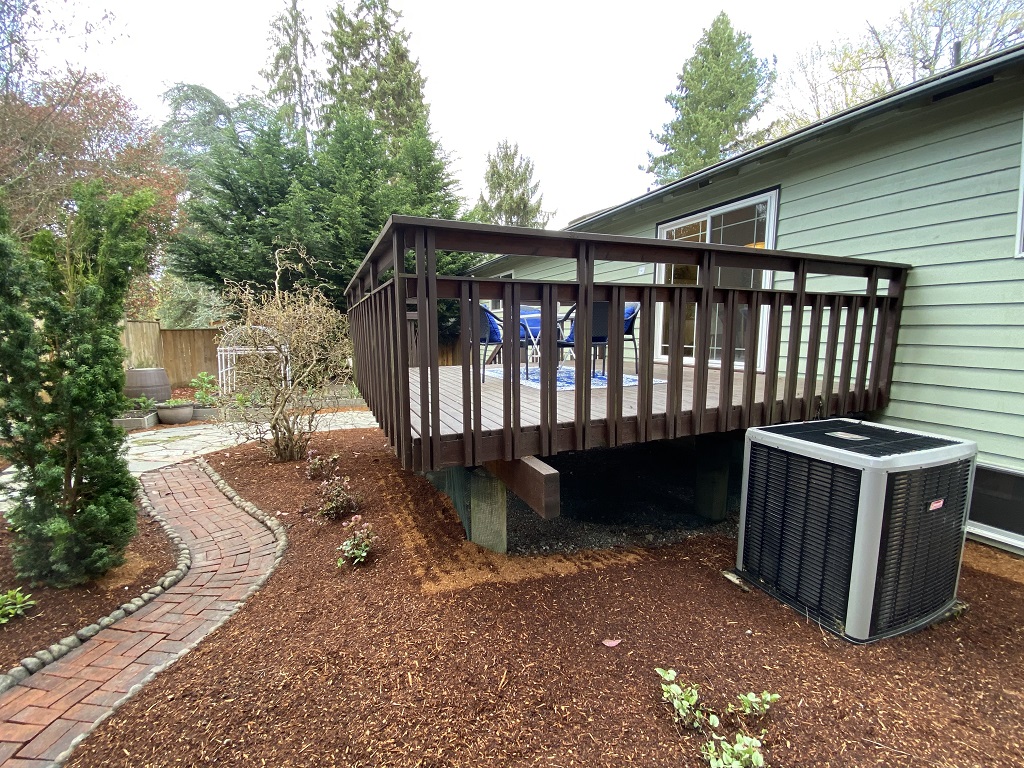 Central AC Installation Costs
Before you think, "these prices can't be right!" please understand that we draw from a range of credible sources including manufacturer pricing, local HVAC contractor estimates, and actual receipts shared by homeowners.
$4,800 to $14,000 – AC Equipment Only – Use the Old Furnace or Air Handler: Keep in mind that replacing the entire system is the best strategy for efficiency, durability, and indoor climate control because installed components are matched to work together.
$7,700 to $22,000+ – Complete System: These systems include either a central AC plus a gas furnace or a heat pump plus an air handler.
$14,200 – Most Popular System: If we had to pick a single cost estimate for the average-size, 2-stage split central air conditioning system, this would be it.
Costs from Goodman to Trane
Goodman is consistently the most affordable option. The smallest and least efficient complete Goodman central air systems begin at around $7,700 to give us the low end of the total range. Goodman's most efficient and largest systems top out around $20,000 installed.
Trane is refreshingly open about cost, a rarity among manufacturers. Using numbers from its Pricing Guide, the cost of a complete central air conditioning system is $9,200 to $22,300 – and those prices don't include variable capacity ACs and heat pumps. You could easily spend $24K on a Trane, Lennox, or Carrier central HVAC system.
Why so high?
All major manufacturers have announced price increases of 12% to more than 20% combined in the last two years. Wholesale costs for materials, labor, and transportation have all gone up for the manufacturers.
Factor in similar cost increases for local HVAC companies, and all of us consumers are getting socked with a sticker shock.
Quick Answer – What is Central Air Conditioning?
We should make sure we are on the same page as this discussion continues.
All system types are described below. But they have one thing in common: They include components to cool the air in your home and to distribute it through ductwork or through indoor units installed in various rooms or zones.
The most common central air conditioning systems include a condensing unit (AC or heat pump) outside and a furnace or air handler with a blower fan inside. Refrigerant cycles through coils housed in each component, so that heat is absorbed from the inside air and released outdoors to lower indoor temperature.
Central Air Conditioning Cost Snapshot
Cost factors discussed down the page should help you zero in on a central air conditioning price estimate for your home. Equipment sizes are 2-5 tons, which is 24,000 to 60,000 BTU. These are complete systems installed by certified HVAC technicians.
| | | | |
| --- | --- | --- | --- |
| Complete System | Entry Level | Most Popular | Premium |
| Installed Cost | $7,700 – $13,500 | $10,800 – $17,500 | $13,300 – $22,000+ |
| | | | |
| AC & Indoor Coil Only | | | |
| Installed Cost | $4,400 – $9,000 | $7,300 – $12,400 | $10,500 – $14,000 |
Average Cost To Install a Central AC
Typical Range:
$4,870 - $6,470
The size range accounts for the overlap in the cost boxes. The largest Entry Level system costs more than the smallest Most Popular system, for example.
OK, unless you have given up on new central air system and are shopping Amazon for window ACs or swamp coolers, let's venture on in our exploration of the cost of central air conditioning.
Equipment Options and Costs
Central air is far from a one-size-fits-all. You have a range of equipment options, sizes, performance levels, efficiencies and other considerations that affect cost.
Standard Split Systems
This page focuses on these systems because they remain the most commonly installed. Sizes are 18,000 to 60,000 BTU, or 1.5 to 5.0 tons.
Efficiency range is 13 to 28 SEER.
Four configurations are used:
AC and furnace – Tried and true, the most common systems today.
Heat pump and air handler – Efficient and ideal for all but the coldest climates.
AC and air handler – Installed in very warm regions where no heat is needed or in homes with an alternate heat source like a boiler system.
Heat pump and furnace – Mostly used in the coldest regions where standard heat pumps lose effectiveness in sub-freezing temperatures. They are called dual fuel systems since heat can be provided by an electric heat pump heat or fossil fuel heat.
Package Units
These are an all-in-one type of standard split system in that the same basic components are used, but they are housed together in a large cabinet outdoors.
Package units come in two types – heat pump & air handler or AC and gas furnace. Efficiency levels are not as high as other split system types.
Efficiency range is 13 to 16 SEER.
Mini Split Systems
These systems are the #1 choice in Asia and Europe, and mini splits are the fastest-growing segment of the North American HVAC market.  Most are heat pumps, but AC-only systems are available.
Sizes are 6,000 to 72,000 BTU, or .5 to 6.0 tons. A condensing unit outside serves 1 to 9 indoor units, each placed in a separate zone or room. Each indoor unit is controlled by its own thermostat, usually in a remote controller.
Efficiency range is 16 to 42 SEER.
Geothermal Heat Pumps
Geothermal was once the "next best thing," but the costliest systems remain very expensive. Plus, the efficiency levels of standard and mini split systems have risen significantly in the last 15 years. They still do not match geothermal, but they have closed the gap enough that the much higher price of geothermal systems isn't a cost-effective choice for every situation.
That is why they continue to lag far behind in the number of systems installed.
Efficiency range is 26 to 64 SEER (converting EER to SEER)
Here are costs for a 36,000 BTU system, aka 3 tons, which is the average size installed.
| | |
| --- | --- |
| Type | Cost (1) |
| Standard Split Systems | $10,000 – $18,500 |
| AC & Air Handler | $10,000 – $16,000 |
| AC & Furnace | $11,500 – $17,000 |
| Heat Pump & Air Handler | $11,800 – $17,600 |
| Heat Pump & Furnace | $13,200 – $18,500 |
| Packaged Systems | $9,800 – $15,500 |
| | |
| Mini Split Systems | $4,500 – $17,500 |
| Single Zone | $4,500 – $8,000 |
| Multizone (2-8 zones) | $6,200 – $17,500 |
| | |
| Geothermal | $8,400 – $25,000 |
| (1) 36,000 BTU System for | a 2,000 square foot home |
Average Cost To Install a Central AC
Typical Range:
$4,870 - $6,470
Central Air Conditioning Costs by Brand
This table compares AC brands, efficiency ranges and prices. See the notes below on Identical Brands – it might surprise you to know how few manufacturers there really are.
| | | | | |
| --- | --- | --- | --- | --- |
| Complete System | Entry Level | Most Popular | Premium | Highest SEER |
| Installed Cost | | | | |
| Lennox | $8,600 – $12,600 | $12,500 – $17,500 | $16,800 – $25,000 | 28 |
| Trane | $9,100 – $13,500 | $12,900 – $16,800 | $16,000 – $24,000 | 21 |
| Carrier | $9,300 – $13,300 | $12,300 – $17,300 | $15,700 – $24,500 | 26 |
| York | $8,300 – $12,700 | $11,800 – $16,000 | $15,000 – $22,400 | 21 |
| Heil | $8,200 – $12,900 | $12,000 – $16,200 | $14,900 – $21,800 | 19 |
| Armstrong Air | $8,400 – $12,000 | $11,700 – $16,100 | $13,900 – $22,500 | 20 |
| Rheem | $8,300 – $12,200 | $11,900 – $15,800 | $14,600 – $22,000 | 20.5 |
| Goodman | $7,700 – $10,900 | $10,800 – $14,700 | $13,300 – $20,000 | 24.5 |
| Payne | $8,600 – 13,000 | $11,700 – $15,900 | N/A | 17 |
| Ducane | $8,200 – $11,800 | $11,600 – $15,700 | N/A | 18 |
| Aire-Flo | $8,000 – $11,400 | N/A | N/A | 14 |
Get Free Quotes For HVAC Pros Near You
OK, who is not on the list?
American Standard is identical to Trane
Bryant is identical to Carrier
Luxaire, Coleman and Champion are identical to York
Arcoaire, Comfortmaker, Day & Night, Keeprite and Tempstar are identical to Heil
Air-Ease is identical to Armstrong Air
Ruud is identical to Rheem
Daikin and Amana are identical to Goodman
There might be a few variations within product lineups, but brands listed as identical are exactly or very nearly the same – built on the same assembly lines with the same parts. Sometimes the parent companies slap differing warranties and price tags on them to appeal to a wider range of consumers.
Payne (a Carrier brand), Ducane (a Lennox brand) and Aire-Flo (Lennox) are similar to some units made by the parent brand, but they are offered in a limited range of basic and midrange models.
Itemized Equipment Costs
Where does your money go when you purchase a central air conditioning system and have it professionally installed?
This table breaks down itemized costs.
| | | | |
| --- | --- | --- | --- |
| Item | Cost | Average | Factors |
| Condensing Unit | $2,200 – $9,500 | $6,500 | Size, Efficiency, Performance |
| Air Handler/Furnace | $1,700 – $7,800 | $4,900 | Size, Quality, Blower |
| Line Set | $250 – $800 | $475 | Length, Diameter |
| Indoor Coil | $375 – $1,400 | $850 | Size, Quality |
| Outside Disconnect | $50 – $200 | $90 | Amps, Quality |
| Thermostat | $50 – $700 | $300 | Features |
| Pad or Bracket | $100 – $400 | $225 | Size, Quality |
| Electrical Whip | $35 – $200 | $80 | Length, Gauge |
| Electrical Circuit | $0 – $1,200 | $750 | Location, Amps |
| Permit | $150 – $400 | $250 | Where you Live |
| Installation Labor | $2,550 – $6,500 | $4,600 | Contractor, Complexity |
Average Cost To Install a Central AC
Typical Range:
$4,870 - $6,470
AC Only Systems – Save on Equipment and Labor
We mentioned that replacing just the outside unit and indoor coil is a possibility without replacing the furnace or air handler.
If that fits your situation, subtract these costs from the Itemized Cost Table:
Furnace or air handler
Roughly 40% of the installation charges
You might also get by without a new thermostat.
You can consider only replacing the AC equipment if the furnace or air handler:
Is in good condition (less than 10 years old with no major repair issues)
Is compatible with the new condensing unit – Is the right capacity, has the right blower size and performance (single, multi or variable speed)
This situation often occurs when one component fails earlier than it should. For example, if the furnace of a complete, new HVAC system must be replaced after 10 years due to a cracked heat exchanger, the AC might not be replaced at the same time. Then, 5-10 years later, the air conditioner does need replacing, but the furnace is relatively new.
And so, it goes back and forth, replacing either the AC equipment or the furnace or air handler, until the homeowner decides to replace the whole system for purposes of energy efficiency, system performance or having a fresh warranty on all the equipment.
Ductwork Not Included
The prices covered here do not include ductwork for two reasons. Most homes already have it, and old ductwork can generally be used, perhaps with minor repairs and light modifications, for a new system.
Secondly, mini split systems do not require ductwork.
However, for pricing purposes, here are ductwork costs for new construction and replacement.
Replacement ductwork costs more due to the labor to remove old ducts and work within already-constructed spaces.
A typical 2,000 square foot home has 150-200 feet of ductwork total based on home design. It includes warm air supply ducts and cold air return ducts.
New construction ductwork: $12 to $18 per linear foot, or $1,800 to $3,600 total.
Replacement ductwork: $15 to $24 per linear foot, or $2,250 to $4,800 total.
Cost Factors
You will get central air conditioning estimates from local pros from about $4,500 for just the outside AC, aka condensing unit, to more than $20,000 for a complete air conditioning and heating system.
Cost is based on equipment factors listed first followed by installation factors.
System Efficiency – The efficiency range for air conditioners is between 13 SEER (which are being phased out) to 28 SEER for the current champion, the Lennox Signature Series SL28XCV. Heat pumps offer slightly less efficient cooling. For example, the most efficient Carrier Infinity AC is 26 SEER while the corresponding Carrier Infinity heat pump is 24 SEER.
Cooling Stages – Your options are single stage, two stage and variable capacity, which modulate from a low of 25% or 40% based on the brand to 100%. Efficiency is related to cooling stages. Single stage air conditioners are 13 to 17 SEER. 2-stage ACs are 16 to 21 SEER. Variable capacity air conditioners range from 19 to 28 SEER.
Quality – Brands like Goodman and Ducane cost less than others because they are built with cheaper parts. And major brands like Lennox and Rheem make tiers of products in basic, better, and best versions.
For example, the Lennox premium Signature Series and midrange Elite Series are backed by 10-year parts warranties. The entry-level Merit Series has a 5-year parts warranty and is inferior in quality.
New vs Replacement – Replacement installation usually costs less than a first-time installation because wiring and, for a gas furnace, the gas line and vent are already in place. This is called a direct replacement or swap-out installation.
Access – Installation cost is higher for attic and crawlspace locations than when access to the equipment is easier.
Who Installs It – Some installers charge more because they are more experienced, have more certifications or are Authorized Dealers (Carrier's term), Premier Dealers (Lennox), Comfort Specialist (Trane) or have a similar title used by the brand they sell that means they've been factory trained and have a proven track record of quality installation?
Where You Live – Cost of living is higher in large metro regions, especially on the Coasts, as you likely know.
Time of Year – If you get price quotes during non-peak times, estimates might be lower than during the summer and winter "crazy seasons" for HVAC contractors.
How to Choose the Right Central Air System
Your considerations include your climate, system efficiency, performance preferences and making sure it is the right size for your home. Let's dig into these.
Your Climate
The hotter your climate is, the more you will appreciate a high-efficiency air conditioner that will keep electricity costs under control.
Payback period is a term used to describe how long it takes to recover higher upfront equipment costs by saving money every month on your electric bill. You'll have to do the math based on your energy costs and a comparison of prices for units of different efficiency levels.
Payback period factors include your climate, local electricity rates, home's design and energy efficiency, AC habits – how cool you like your home – in addition to the initial cost of the air conditioning systems you are comparing.
This is a Climate Zone Map developed by ASHRAE, the American Society of Heating, Refrigerating and Air-Conditioning Engineers. It will assist you in understanding the cost to value of buying a more efficient AC – whether it is worth the extra cost.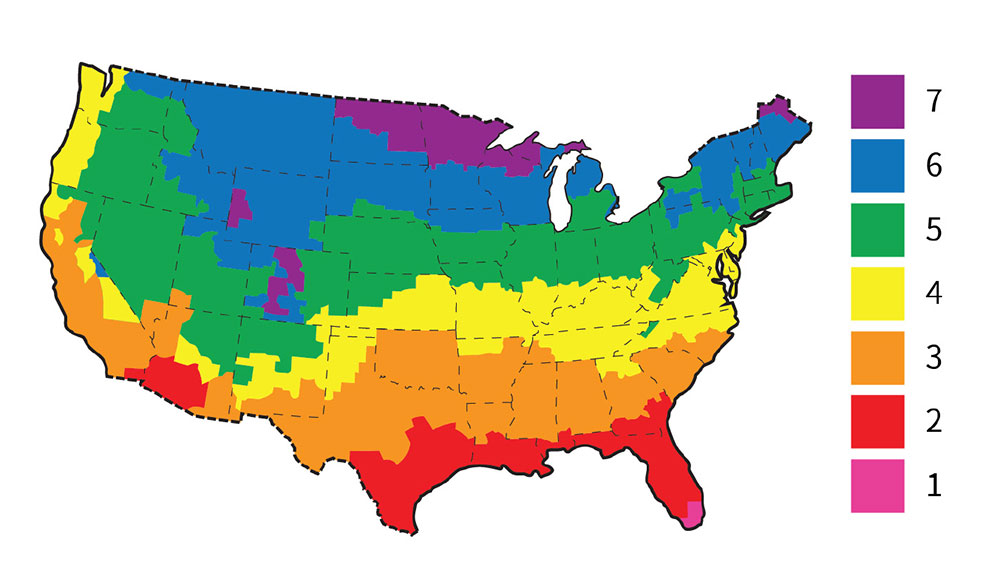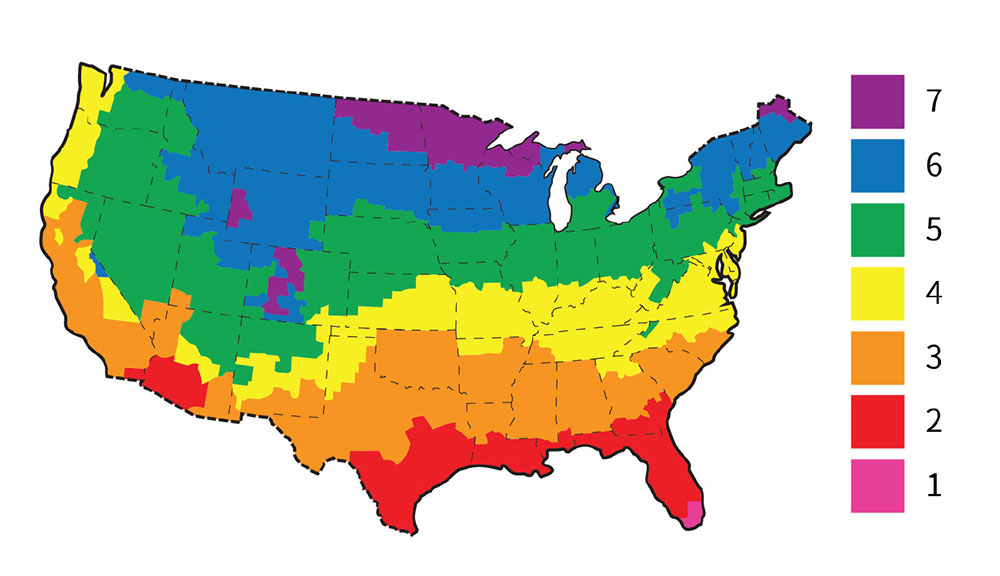 Find where you live on the Map and the column that covers your zone.
If you are on the edge of two zones, choose the warmer zone.
Here's how the table works.
Column 1 is the Comparison. The first row, Raise SEER by 2, for example, could be comparing a 14 to a 16 SEER AC or a 19 to a 21 SEER model.
Columns 2 through 4 refer to the map.
Then, use the Table to determine how long it takes to recoup higher equipment costs for more efficient air conditioning.
| | | | |
| --- | --- | --- | --- |
| Comparison | Zones 1 through 3 | Zones 4 & 5 | Zones 6 & 7 |
| Raise SEER by 2 | 2 to 4 years | 4 to 8 years | 5 to 8 years |
| Raise SEER by 4 | 3 to 5 years | 5 to 9 years | 7 to 10 years |
| Raise SEER by 6 | 4 to 7 years | 7 to 10 years | 10 to 14 years |
| Raise SEER by 8 | 6 to 9 years | 9 to 12 years | 13 to 17 years |
| Raise SEER by 10+ | 8 to 14 | 11 to 18 years | 16 years to 25 years |
Average Cost To Install a Central AC
Typical Range:
$4,870 - $6,470
Note: The last row, Raise SEER by 10+, has the widest range because it includes variable capacity air conditioners, which are disproportionately expensive compared to single stage and two stage central air conditioners.
Performance Preferences with Pros and Cons
Once you determine the right SEER rating range for your climate, you might have options for staged air conditioning:
Single stage: 13 to 17 SEER
Two-stage: 16 to 21 SEER
Variable capacity: 19 to 28 SEER
Single stage air conditioning is affordable and dependable – The equipment is simple, so less inclined to mechanical failure if you choose a quality brand.
On the downside, single stage AC doesn't remove as much humidity, and they might cause slight fluctuations in temperature. Since they run at full capacity whenever on, you get the full noise level too.
Two stage air conditioning is the popular middle ground. They cost a little more than single stage units, but the increase is less than the jump from two stage to variable capacity. And these units run on low most of the time. The advantages are better dehumidification, more even temperatures and less noise.
Variable capacity air conditioning delivers the highest efficiency ratings and premium indoor climate control. But it is the most expensive, and the payback period to recover the higher cost is pretty long. Repair costs are higher too.
Keep in mind that inexperienced technicians often don't get the installation job done right the first time – it's more complex – and that can result in repair costs and hassles. If you decide to buy a variable capacity central air system, choose your installer carefully.
In fact, you should take your time to find an experienced contractor whatever equipment you decide to buy. Installation is a critical part of getting good long-term dependability from your air conditioning and heating system.
Sizing a Central Air Conditioning System
This is another great reason to do your due diligence in finding an installer. Sizing the system is essential to climate control and durability. A good installer will use a tool like a Manual J load calculator to determine the right sized equipment for your needs.
Many factors including a house size, roof shape, level of insulation, etc. are considered in sizing. The load calculation considers home insulation, window type and number, roofing material, your climate, and many additional inputs to determine AC system sizing.
FAQs
This section covers miscellaneous questions and topics not discussed above.
What is the best time to buy a central air conditioning system?
Early fall and spring.
Why? Manufacturers often offer discounts on equipment at the end of the season. And this is when installers tend to be less busy than during the hottest and coldest months of the year.
What is a mini split price compared to central AC?
It is wider than the range for split system central air conditioning because of equipment and installation factors.
The range is $4,500 to $17,500, and the cost might go higher for large systems with 6 or more indoor units. Every indoor unit comes with significant equipment and installation labor charges.
What are central air efficiency standards, and are they changing?
The US Department of Energy sets minimum efficiency requirements for central air conditioning.
Here is the current SEER Requirements Map: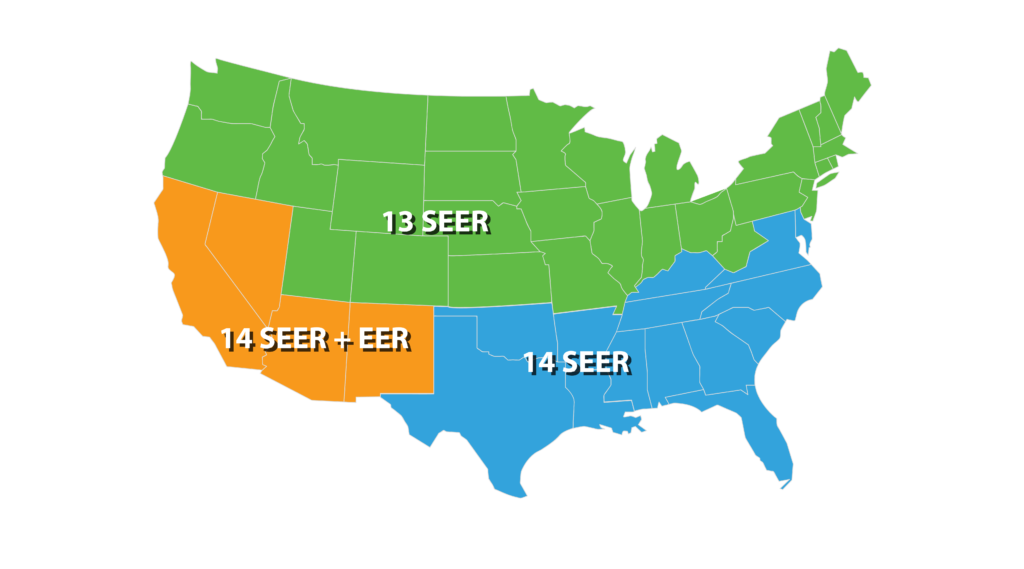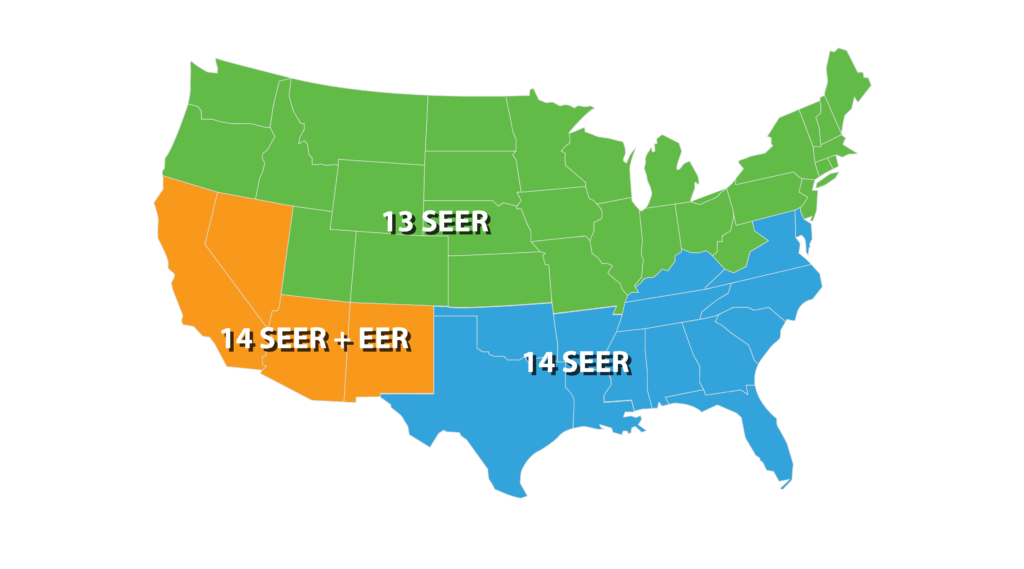 On January 1st, 2023, the new energy efficiency requirements will take effect.
The SEER rating in all regions will be raised by 1 SEER, so it will be 14 SEER in the North and 15 SEER everywhere else.
What are the Best AC brands?
Trane, American Standard, and Payne are the best brands according to consumer research data related to reliability and homeowner satisfaction with them.
Here's how we group the main brands. Brands that are identical or nearly so are in parentheses.
Top Tier: Trane (American Standard), Carrier (Bryant, Payne), Lennox Signature Series and Elite Series
Mid-Grade Tier: In terms of cost, these brands often bring the best value for the quality you receive. Rheem (Ruud), Armstrong Air (AirEase), Heil (Arcoaire, Comfortmaker, Day & Night, Keeprite, Tempstar), Daikin (Amana), Lennox Merit Series
Budget Tier: Goodman, Aire-Flo, Ducane, plus brands usually sold online like AirQuest, BlueRidge, RunTru, MrCool and Oxbox. Revolv is a manufactured home brand in this tier.
What are the worst brands?
We'd avoid most online brands.
Other brands we have concerns about are made by Nortek Global – Maytag, Broan, Frigidaire. In fact, it appears that these brands are not being produced anymore, perhaps while Nortek Global tries to solve mechanical issues these units have been plagued with.
What return on investment does a new central air conditioning system have?
It isn't great – about 35% to 50%.
How do I get the best ROI?
Buy a system that is right for your climate. Looking at the Climate Zone Map above, here are our recommendations.
Zones 1 to 3: 18 to 21 SEER, 2-stage
Zones 4 & 5: 16 to 21 SEER, 2-stage
Zones 6 & 7: 14 to 17 SEER, single-stage, or 2-stage
Avoid extremes.
If the system is a low-SEER AC in a hot climate, your operating cost will be higher than average.
On the other end, if you buy a system that is much more efficient than your climate demands, you won't get your money out of it. You'll "never" recoup the higher cost, and a potential buyer doesn't want to pay more for a 24 SEER central air conditioner in Minnesota.
Finally, you simply won't get good ROI on a variable capacity central air conditioner regardless of where you live. They are pricey, and homeowners buy them for their premium indoor climate control and for the best efficiency available, not for their resale value.
Get Free Quotes For HVAC Pros Near You