Are you in the process of getting your home ready for sale? If so, here is how to get your home ready for the show time!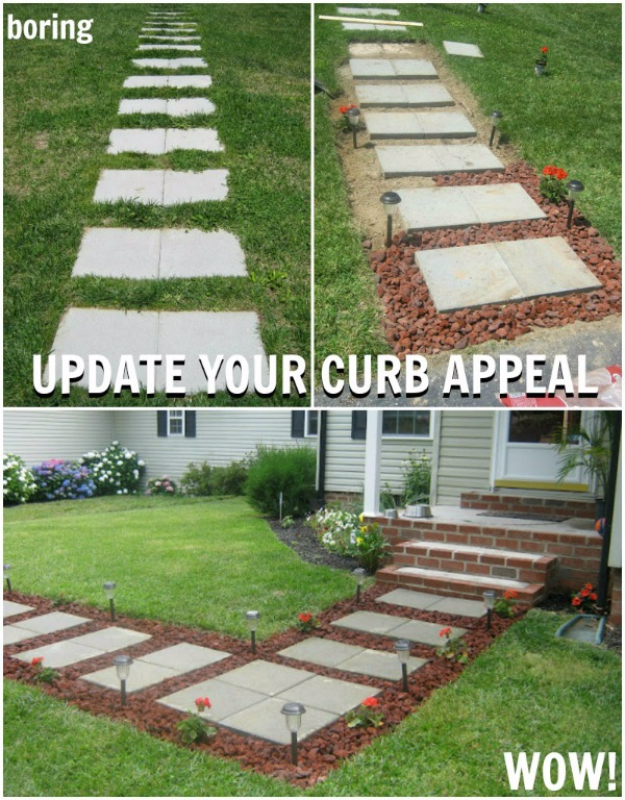 Some home improvements won't break the bank, or your spirit, but will make a major difference in your home's sale price. Many top selling real estate agents agree there are some inexpensive yet impactful projects that can make all the difference for the home seller, even in a hot seller's market.
Why now may be a good time to prepare that house for sale? The real estate values have surged by double digits across the US since the start of Pandemic, riding the wave of low interest rates and work-from-home dynamic.
The resulting exodus from big cities into the suburbia lead to an outsized demand outstripping the available supply of homes, and thus driving up property values and prompting bidding wars.
But, the dynamic of rapidly and continually rising home values may be starting to cool off, as the interest rates have been rising since the beginning of 2022, recently reaching 4.00% , putting a ceiling on the mortgage amount buyers can get to finance the purchase of a house.
If you were contemplating selling your property at some point, now is still a good time to so. The mortgage rates are likely to continue to rise from current levels as the economy continues to reopen. Therefore, it may be wise to lock in those hefty property appreciation gains before the interest rates rise further, putting downward pressure on property values.
These are Smart, and Cost-Effective Renovations You Can Make Inside and Out
Let's start on the inside.
Cleaning is a Must
Believe it or not, a sparkling house can get you $10,000-$25,000 or more. De-clutter your house first. Then, use old rags, vinegar-and-water, baking soda, and elbow grease to offset the cost of extras like oil soap, linseed oil, or new mops. If you use pros, the cost will depend on the number of bedrooms/baths, starting at around $500-$1,000.
Install Fiberglass or SPF Insulation in the Attic
Your agent will know if it's necessary in your market. The cost averages $1.50-$2.50 per square foot, and you should get all of your money back plus 8%. Buyers like home energy efficiency and comfort.
Refinish Any Existing Hardwood Floors
Refinishing can cost $3.50-$5.00 per square foot, depending on the size of a project. The total cost of the project could get expensive for homes with expansive floor plans. You will break even on this investment but remember that old floors can be a serious turn-off and/or lower the average amount of offers.
A homey, great-looking kitchen can help you get 5% to $10% above asking price. Here's a list of lower-cost projects:
Clean everything in sight!
Paint the walls. White is trending. A 200-400 square foot room can cost $500-$1,000 for a pro, but the cost of a can of primer and paint ranges from $55.00-$95.00, with brushes and rollers available under $25.00. You can DIY.
Rehab the cabinets. It can cost more than $1,000 to refinish or re-paint old cabinets, so scrub with oil soap and wax, and tighten hinges. Paint is great if you can, but getting old cabinets resurfaced and refreshed goes a long way.
New drawer/cabinet hardware is in the $5.00-$50.00 range per handle or pull.
A new faucet will cost you $150-$450.
New lighting fixtures should deliver warm, inviting light, but can be simple and under $200.
A coat of epoxy on the counters, done by a handyman, is about $500, and they will look a lot better. If you can install granite or quartz, that's about $4,000-$6,000. As of late, quartz and quartzite have been extremely popular with home buyers in the current market.
A little staging is a big plus. $10.00-$15.00 glass jars holding colorful fruit and cookies, or other similar touches, add a warm atmosphere real estate agents recommend.
Pamper the Walls
Freshly painted walls, in a warm neutral color, help any room. You can DIY the entire project for around $200 (a few cans of paint and primer, some painter's tape, and paint rollers are all you need). For outside the home, $200-$250 will get you an electric power washer to clean walls and driveway. You need fresh walls to present a clean home to potential buyers.
There's a lot You Can Do Outside, Too!
Good-looking, updated landscaping will not only get you a fabulous ROI, but it is also the first thing potential buyers see in person. Work that first impression!
Reseed the Lawn
It costs $150-$250 per $1,000 square feet and averages $500.00-$900.00 Only the largest lawns will cost above $1,000. Your ROI for lush grass is going to be over 300%, which is a massive return for you. Here is the DIY option
Fix Broken Walkways, Stairs, and Railings
Ignore these problems at your peril: they are red flags that suggest a neglected home. The average cost is $750-$1,000 and up, but these are essential projects that, if not completed, could cause a buyer to walk away from your home.
Don't Leave the Porch Sagging
An unkempt porch is another red flag for the buyers. Repairs range from $250 to $1,000. A repaired porch won't leave buyers wondering if your home has hidden issues.
Repair that Leaky Roof
If the current roof is still relatively new and most of the existing composition shingles are still in decent shape, then a remedial repair or replacement of a smaller section of the roof may be a smart move to put the buyers at ease. Repairing a small section of the roof will cost about $5.50 to $15.00 per square foot, depending on the section size and scope.
Did you know? If the roof is currently leaking or if the portion of the roof has been damaged, then this is the fix you'll need to make to ensure you pass the buyer's home inspection and appraisal. Check out this calculator tool for an estimate.
Spruce Up Overall Curb Appeal
There are many inexpensive projects that add to that first impression and could get you a 100% return on investment, plus 10%.
Paint your front door for $100-$150. A bright color is welcoming.
Repair an old garage door for around $250-$550.
Fix/update outdoor lighting for $150-$250 per installation. Buyers value the safety and the aesthetics of this one.
Add decorative plants. Plant a garden or border with natives, which will cost you $10.00-$15.00 for several flowers. Group $10.00 pots on stairs or patios. Potted "statement" plants flanking the front door cost in the $45.00-$150 range.
Every Step Counts
All these low-cost steps bring you the most bang for your buck for under $1,000.00 and make your house stand out in the market. Every step toward a more appealing property is a step closer to a great offer (* one that is hopefully above the asking price while the market is still hot).
Good luck!