Stone as a siding material has two main options: natural and faux. The price difference between the two can be as much as $20 per sq. ft. Aesthetically, the two options are nearly identical and many of the benefits are the same.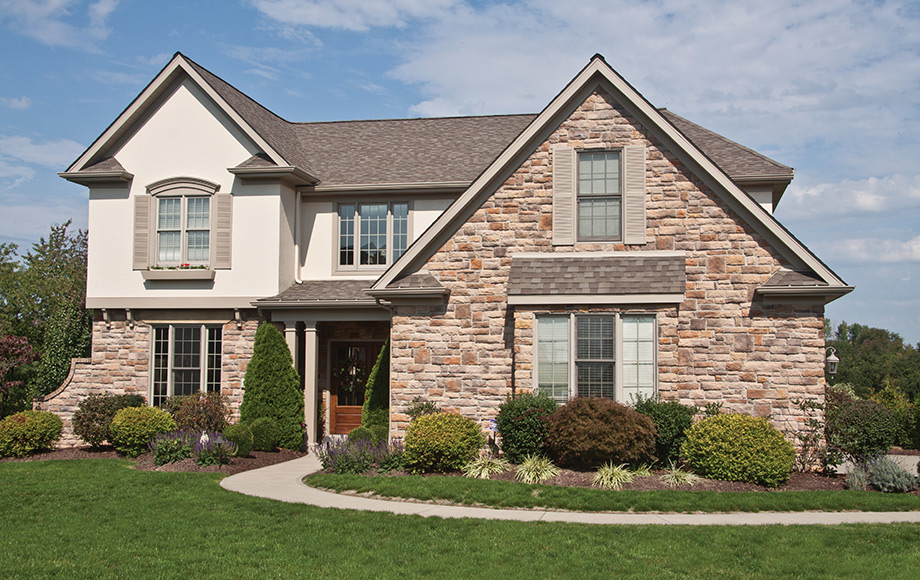 via Dutch Quality Stone
Did you know? Natural stone will last about twice as long as faux stone veneer.
Faux stone, also known as Cast or Manufactured Stone Veneer (MSV) consists of concrete and utilizes dozens of pigments to achieve its color. Mostly it is made to look as close to natural stone as possible.
Often, the beauty of natural stone is overlooked. Rock can be anywhere from light in color, to dark, to even blue and red.
For MSV to mimic the natural stuff, it must also be cast from molds that are shaped by natural stone pieces. Once finished, faux stone becomes a lighter and less expensive option to ship, install and ultimately to pay for as a consumer.