Vocab Moment: To nip in the bud any potential confusion, architectural shingles are also called fiberglass, dimensional and laminate shingles, or a combination such as fiberglass laminate shingles. Top of the line architectural shingles are referred to as luxury, premium and designer shingles.
All these terms refer to the same type of asphalt shingles, and the reason for each name should become clear as we proceed.
Architectural Shingles vs. 3-tab Shingles
This is often the first decision homeowners think through. Let's consider the specifics of cost, construction, and durability, so you'll understand exactly what your choices are in the 3-tab vs architectural shingles debate.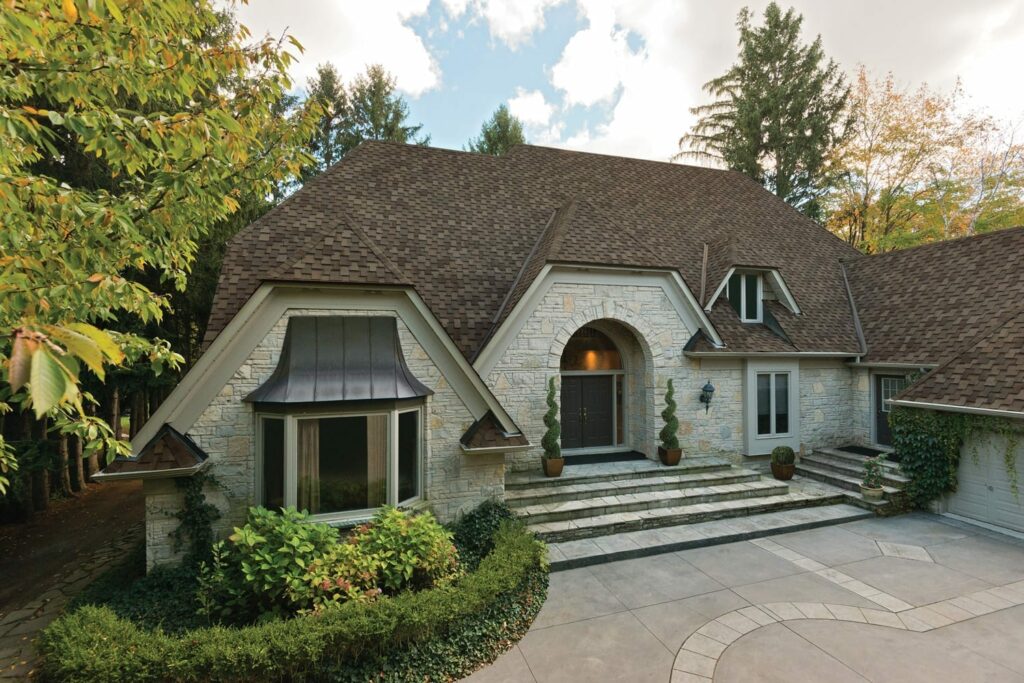 Architectural shingles last 33% to 100% longer and cost 15% to 100% more depending on which products you are comparing. While the initial cost is higher, the better longevity means the lifetime value of dimensional shingles – cost per year of use – is roughly the same as 3-tab shingles.
Most homeowners believe that architectural shingles look better than 3-tabs which look flattish. The 3D look of architectural shingles is stemming from their raised profile, which better mimics cedar shakes and stone slate roofing tiles.
Now, let's delve into specifics with respect to cost, durability, longevity, and more.
Cost
Three-tab shingles cost anywhere from $0.75 to $1.15 per square foot for most brands. That is just for shingles bundles, not including the cost of underlayment, nails, ridge cap shingles, flashing and installation accessories, nor the labor to install them.
Architectural shingles typically run from $1.05 to $3.00+ per square foot – for just the shingles. Asphalt shingle pricing can be oddly complicated – and it is even a bit hard to explain – but simple once it is clarified.
Fact #1:
Let's start with a common question to get at the first fact:
What's the difference between a roofing square and a square foot?
A roofing square is enough shingles to cover 100 square feet of roof surface, 10' x 10' for example, so it is 100 times more than a square foot.
1 roofing square = 100 square feet
Fact #2:
Shingles are sold in bundles of enough shingles to cover 33.3 square feet (most common), 25 square feet (less common) or 20 square feet (rare). So, 3, 4 or 5 bundles make up a roofing square.
Home Depot, Lowe's, and most other retailers price shingles by the bundle. You must know how many bundles make up a square if you want to compare the cost of different shingles you are considering – and if you want to make sure you buy enough bundles to cover your roof.
Multiply the bundle price by the number of bundles per roofing square to get the cost per square. Divide that number by 100 if you wish to know the cost per square foot.
Using the pricing just given:
Cost of 3-tab shingles is $75 to $115 per square. The cost of architectural shingles is $105 to $300+ per square. An average cost is $120 to $165 per square.
Underlayment, drip edge, flashing, starter shingles, ridge shingles, nails and adhesive add another $65 to $100 per square. Labor costs can vary from $300 to $400+ per square. That makes the total cost range for an installed asphalt shingle roof approximately $450 to $850+ per square.
When the roofer removes old shingles, the total average cost can exceed $600.
Construction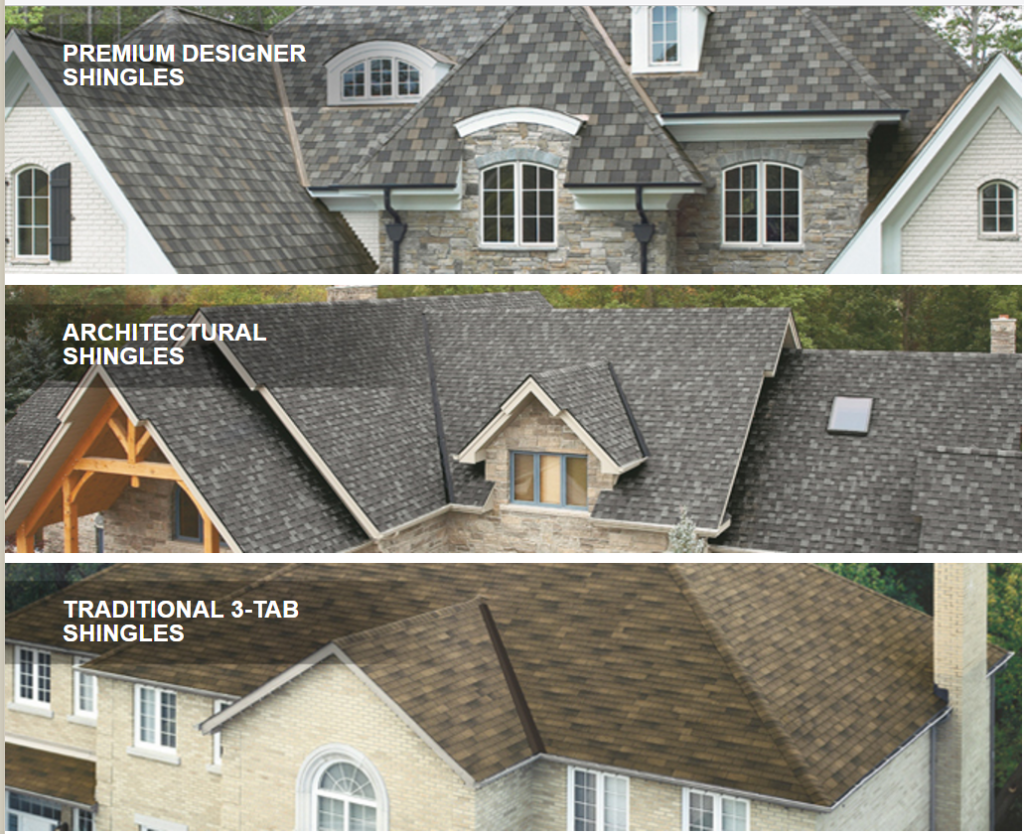 Why do architectural shingles last longer and cost more than 3-tab strip shingles? They're beefier, with more material that makes them more attractive and more resistant to wind, hail, and other natural elements.
The construction for 3-tab and architectural shingles is much the same except for the number of layers of material used, and that causes the cost difference. Here is the basic construction for each type.
3-tab shingles are single-layer shingles. The manufacturer soaks or encases a woven fiberglass core in an asphalt mixture. The fiberglass mesh is for strength and resistance to tearing. The asphalt is waterproof weather protection.
Colored granules are added to the top, and they reflect sunlight to keep the shingles cooler to reduce heat damage. Most shingles feature pigmented ceramic granules of a blend of colors, blue and black, for example, or red and brown.
The lower half of the shingle is cut in two places to produce the three uniform tabs which give these affordable asphalt shingles their name.
The final construction note to mention is a line of asphalt adhesive running horizontally on the upper portion of the shingle, the part of it that will be overlapped by the shingles installed above it.
In temperatures above about 50F, the adhesive softens and bonds to the overlapping shingles. This is called "self-sealing" the shingles.
Architectural shingles are multi-layer shingles. As noted, this is how dimensional shingles differ in construction from strip shingles. And it is why they are called laminate (layered) shingles.
Most dimensional shingles have two layers, though a few premium lines like CertainTeed Landmark Premium can feature 3 layers.
The bottom layer is not cut. The top layer is cut or formed to produce a dimensional profile and the appearance of individual wood or stone pieces or various size and height.
Otherwise, construction is the same – Each layer has a woven fiberglass mesh core encased on all sides with weather-grade asphalt and topped with reflective granules.
Durability
Architectural shingles can be expected to last 20-30 years, while 3-tab shingles will look good for 15-25 years.
Why? There are a few main reasons shingles are replaced and why, in many cases, architectural shingles last longer.
Shingle damage – This takes the form of cupping at the edges, splitting and cracking. Because dimensional shingles are manufactured with more material and are heavier, these types of damage are less likely to occur, and when they do, the process is slower.
Shingle loss – High winds often blow shingles off a roof deck. Because architectural shingles are thicker and heavier, they resist wind much better.
The manufacturers know this, and so most 3-tab shingles are rated and covered by the warranty for winds to 60 MPH.
Laminated shingles come with warranties of 110 MPH with standard installation and 130 MPH with enhanced installation that includes the use of construction adhesive to hold down the tabs and/or the use of 2-4 extra nails.
Granule loss – All shingles lose granules over time when subjected to heavy rain, freeze/thaw cycles, falling debris and the buildup or snow and ice.
The loss can happen just as rapidly on architectural shingles as on 3-tab. Initial quality of the shingle and your climate factors determine the rate of the loss of granules.
In short, granule loss does not play a major part in the longevity difference between 3-tab and architectural shingles.
Warranties and Ratings
Architectural shingles offer better protection across the board. Here are the main areas to consider when reviewing shingle warranties and ratings.
Manufacturer Warranties: Most 3-tab shingles are backed by warranties against manufacturer defects for 25 or 30 years.
Dimensional shingles come with a warranty of at least 30 years. Some are covered with a 50-year warranty or a Lifetime warranty against defects.
Pro Tip: When you read the warranties of some Lifetime shingles, you'll find that a warranty coverage period (some of it prorated) of up to 50 years is meant.
Proration and Labor: ALL shingle warranties are prorated after an initial non-prorated warranty period, which is a number of years in which the manufacturer will cover 100% of the cost of replacing defective shingles.
The proration of three-tab shingle warranties begins after 5 to 10 years. For architectural shingles, it is 10 or 15 years.
Proration means that the percentage of the replacement cost that the manufacturer will cover dwindles by a few points each year until it reaches zero at the end of the warranty period.
In short, most architectural shingles have longer non-prorated periods and longer warranties.
Here is an example: Owens Corning Duration shingles have a 30-year warranty with the first 10 years not prorated.
So, for the first decade, OC will pay 100% of the cost of replacement shingles. Years 11 to 30 (20 years) of the warranty are prorated.
100% divided by 20 = 5%. In year 11, OC would pay 95% of the replacement cost. In year 20, it would be 50%, and in year 30, it would be just 5%.
What about replacement labor?
Most manufacturers do not cover labor costs after the first few years unless you have purchased an upgraded warranty or have met requirements for a better warranty by using the brand's underlayment, moisture barrier for valleys and starter/ridge shingles.
Wind Ratings: Most 3-tab shingles have a 60 MPH wind warranty. Malarkey covers Dura-Seal shingles with a 70 MPH wind warranty with enhanced installation.
The rule for most architectural shingles is a 110 MPH basic wind warranty that can increases to 130 MPH with beefier installation. As discussed later, GAF now makes a few lines with an "infinite" windspeed warranty.
Impact Ratings: Most 3-tab and some architectural shingles have a UL Class 3 Impact Rating. Better dimensional lines, especially those using asphalt modified with rubber-like polymers, have a Class 4 rating, the highest given to asphalt roofing.
Note: Impact ratings are not warranties. No asphalt shingle manufacturer offers a true Hail Warranty – hail damage is not covered.
Installation: Did you know that most shingle warranty claims are rejected? It's true. And the top reason for rejection is that the inspector determines that installation errors led to shingle failure, not manufacturer defects.
Special Features
Not all architectural shingles are the same. Some are produced with enhancements that make them less susceptible to the elements. Here are five ways your new shingles might perform better:
Impact-resistant asphalt: In areas with large hail, having an asphalt shingle designed to withstand impact is a huge advantage.
All top brands offer shingles manufactured with asphalt modified with polymers or rubberized to absorb impact without denting, splitting or other damage. They earn the top Class 4 Impact Rating from Underwriters Limited (UL).
Algae-fighting granules: Algae growth on a roof causes unsightly staining and streaking that can't always be power-washed away. Adding copper in granule construction inhibits the growth of algae on the roof.
Did you know? Many shingles with an AR designation (algae resistant) use copper-enhanced granules.
Examples of algae-resistant architectural shingles are top-selling Owens Corning Duration, Malarkey Highlander NEX AR, and IKO Dynasty shingles.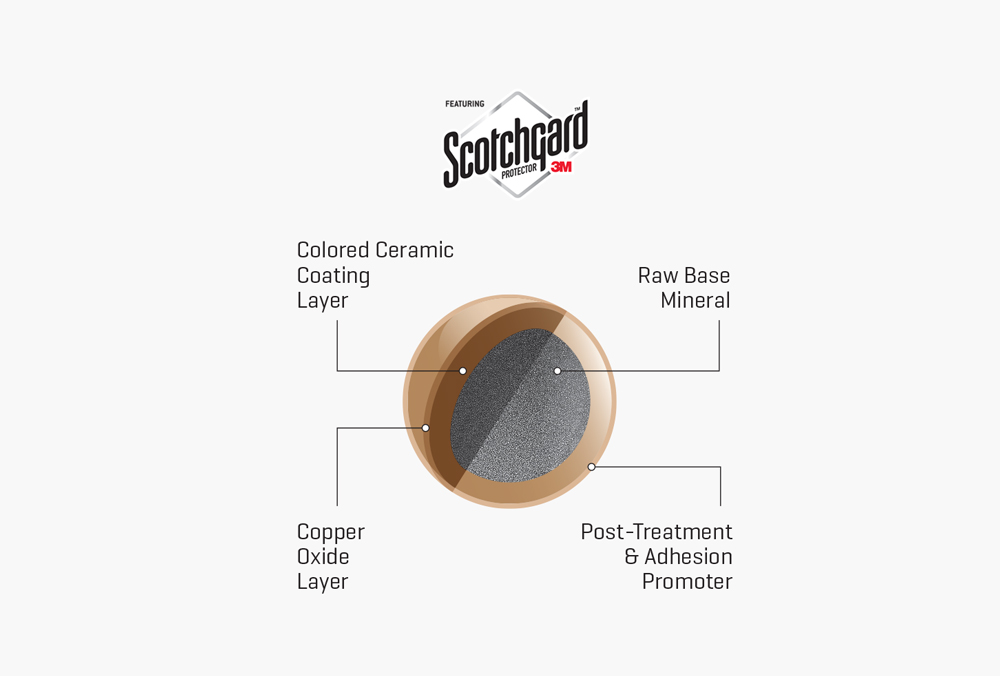 Improved wind resistance: There are three ways to improve wind resistance. Making an extra-heavy shingle, like the 425-pounds per square CertainTeed Grand Manor will do it.
But a more reliable method of reducing wind damage is to improve the nailing area of the shingle, so that it won't pull off the nails in high winds.
Architectural shingles with a reinforced nailing zone, and one that is often larger to ensure installers hit it with the nails they drive, include Malarkey shingles with The Zone, GAF Timberline HDZ, IKO Dynasty, and Owens Corning Oakridge and Duration architectural shingles.
Enhanced installation using extra nails is the third option. On many shingles, it boosts the wind warranty from 110 MPH to 130 MPH.
Atlas offers a 150 MPH warranty on six of its eight lines including the popular StormMaster shakes and the best-selling Pinnacle Pristine.
Taking it a step further, GAF HDZ and American Harvest lines offer, "a wind warranty with no maximum wind speed limitation" when installed with a complete GAF roofing system from the roof deck up.
Solar reflective shingles: This is a growing concern in the asphalt roofing industry, so most brands now make shingles with increased solar reflectance that meet standards from the Cool Roof Rating Council (CRRC), Energy Star and/or the California CEC Title 24, Part 6 Cool Roof requirements.
See the Cool Roof Energy Saving section below for specific shingle lines that meet CRRC and similar requirements.
Note: Cool roofing shingles have limited distribution, mostly in hot and sunny regions of the West and Southwest. Here is an example of CRRC rated Landmark Solaris shingle from CertainTeed.
Smog-fighting granules: Now you think we're just making up stuff, but this is real. Malarkey, in a first of its kind, introduced shingles with fog-busting granules designed by 3M.
We'll let Malarkey tell it in their own words, "3M Smog-Reducing Granules harness sunlight to photocatalytically convert dangerous smog gases like nitrogen dioxide (NO2) into water-soluble salt ions that rinse off the roof with rainwater, actively cleaning the air of these emission-based pollutants."
Durability – How Long Do Architectural Shingles Last?
Most last 20 to 30 years, as noted above. Durability factors include:
Initial Quality – Manufacturers make architectural shingles in basic and better grades to meet your budget requirements.
The best, most expensive architectural shingles are often called Premium shingles, Designer shingles (e.g., Malarkey, GAF and IKO), or Luxury shingles (e.g., CertainTeed).
All top roofing brands produce better shingles with one or more upgrades including an enhanced nailing zone, thicker asphalt layers, granules with improved reflectivity and multiple sealing strips for better adhesion to other shingles.

Wind Resistance – In high-wind areas, shingles that handle the wind better because they have a reinforced nailing zone or additional sealing strips stay on longer, as you'd expect.

Proper Sealing – Each shingle has one (most common) or two strips of asphalt adhesive where it will contact the shingle laid on top of it. If the asphalt isn't tacky enough due to a manufacturing error, the shingles won't seal. Human error can be an issue too.
The shingles need to be about 50F to 60F for the asphalt to get tacky and seal. If the shingles are installed in cool weather and high winds hit the roof before sealing can occur, there will likely be shingle loss or damage.
If your roof is being installed in "borderline" acceptable temperatures, sunshine can make a big difference by warming up the shingles and adhesive during the installation. This is highly recommended for proper sealing in cooler weather.
Climate – Intense heat is the worst element for asphalt shingles. It can lead to drying out of the asphalt, which produces cupping and splitting at the edges.
Blistering of the top asphalt layer is another heat-related problem. Freeze and thaw cycles are hard on roofing too, with the contraction/expansion cycles potentially causing the shingles to crack and lose granules quicker than they should.
Large hail can pit and crack shingles, and when too many shingles are damaged, the entire roof is typically replaced.

Attic Ventilation – Poor ventilation leads to hot and/or humid attic space, and both issues result in faster deterioration of the roofing structure and shingles.

Installation – The work needs to be done properly for your roof to give you maximum longevity. Installation errors that shorten longevity include driving nails through the shingles, so they don't hold, not using enough nails, failing to properly seal the shingles, using cheap underlayment, not installing ridge vents and improper flashing installation.
When to Choose Architectural Shingles
When do architectural shingles make the most sense? There are performance reasons and appearance reasons for choosing architectural shingles.

Performance: In the 3-tab vs Architectural Shingles section above, we outlined the performance advantages they offer. – These include longer manufacturer warranties with longer non-prorated periods, better wind warranties and improved durability. If those are factors, you're looking for, go with architectural shingles.

Appearance: Most homeowners think architectural shingles are better-looking than 3-tabs. Neighborhood expectations are important too.
If most homes where you live are topped with architectural shingles, your home will look "underdressed" with strip shingles. Laminated fiberglass shingles improve curb appeal and boost resale value.
Best Architectural Shingle Brands
Here are today's leading brands and their top architectural shingle lines. Prices per square of shingles are given. Installation materials such as underlayment and starter shingles plus labor are extra costs.
Atlas
Atlas delivers value – good quality at a reasonable cost – with enhanced performance features available on some lines.
Best-sellers: Pinnacle Pristine shingles are sold in nearly 20 colors and have a Lifetime warranty. They are cost-effective at around $90 per square. Atlas ProLam is an affordable dimensional shingle, also with a Lifetime warranty and a cost range of $75-$95 per square.

Premium shingles: The StormMaster Shake and Slate lines are IR shingles and have a wind warranty of 150 MPH. Cost is affordable for a premium shingle at $125-$145 per square.

CertainTeed
Many roofing contractors consider CertainTeed the Gold Standard for quality. They're certainly among the most expensive and are backed with strong warranties.
Best-sellers: CertainTeed Landmark brand is available in a range of options – Standard Landmark, Landmark Pro, Landmark Premium, Landmark Solaris (CRRC roofing), and the new Landmark ClimateFlex with enhanced flexibility and impact resistance. The cost ranges from $95 to $185 per square of shingles, depending on the product.
Premium shingles: Few shingle manufacturers offer more upscale shingle designs than CertainTeed. Consider CertainTeed Grand Manor and Carriage House for elegant slate-like shingles.
CertainTeed produces the Presidential Shake lines in standard, IR-impact resistant and TL-extra-long shingles, all with attractive wood shake design. You'll pay $200 to $395 per square for these shingles.
GAF
GAF sells more roofing material than any other brand. It has a large number of shingle lines to choose from.
Best-sellers: The GAF Timberline Series is the best-selling shingle in the world. It is offered in five series including HDZ and AH with Unlimited wind warranties, UHD (ultra-high definition) that are 50% thicker for a richer profile and ArmorShield shingles with a Class 4 impact rating.
The cost ranges from about $105 per square for Timberline Natural Shadow shingles to $135 per square for the American Harvest lines, and up to $280 per square for ArmorShield shingles.
Premium shingles: The ArmorShield are certainly premium. GAF offers another 5-7 other premium lines depending on where you live. All have Lifetime warranties and come in 4-6 colors. Popular Grand Sequoia shingles cost an average of $200 per square.
The Grand Canyon price is about $245 per square, and Glenwood IR (impact-resistant) tops the list at $340 per square.
IKO
While not as popular (IKO shingles used to have problems with shingles not sealing properly during the installation), IKO offers lines worth considering.
Best-sellers: The IKO Cambridge and CRRC-certified Cambridge Cool Colors shingles have a Lifetime warranty. Prices for both range from $75 to $95 per square of shingles.
Premium shingles: Our choice is the polymer modified IKO Armourshake shingles with a top Class 4 hail impact rating and Lifetime warranty. The cost is around $210 per square.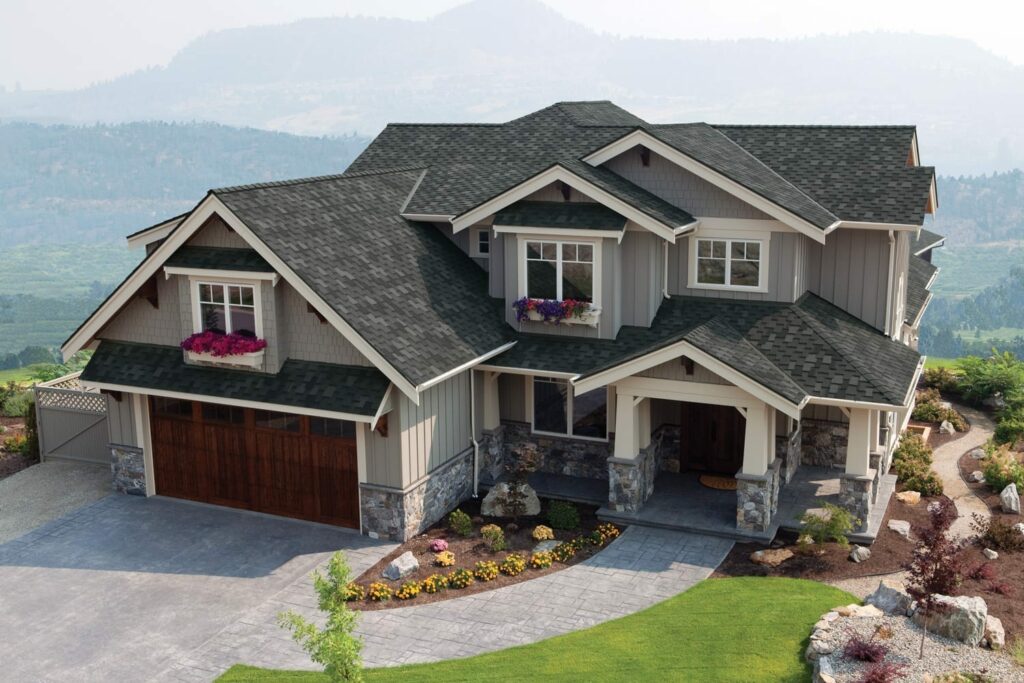 Malarkey
Malarkey might be called "the roofer's choice." The brand isn't well known, but those who install it rave about Malarkey quality. Once mostly a Western US brand, distribution is increasing availability across the U.S.
Best-sellers: Malarkey sells more Vista shingles than any other, while Legacy offers best performance with a Class 4 impact rating.
The price of Malarkey Vista shingles starts at $135 per square; Malarkey Vista AR (algae-resistant) shingles go for about $145 per square. Legacy shingles cost is $135-$165 per square.
Premium shingles: Our choice is the Malarkey Windsor shingle with an enhanced wind warranty of $140 MPH, Lifetime manufacturer warranty with a 15-year non-prorated period. The cost is reasonable at about $165-$185 per square for the shingles only.
Owens Corning
OC competes with GAF for the highest sales volume in asphalt shingles.
Best-sellers: The Owens Corning TruDefinition Duration lines are popular with homeowners and come in standard and high-performance options. All have a Lifetime manufacturer warranty.
OC Duration and Duration Designer Colors shingles cost $120-$135 per square.
OC Duration Storm shingles have Class 4 impact ratings and cost $135 to $150 per square. The specialty Polymer-modified Duration Flex from Owens Corning cost about $180 per square.
Premium shingles: Berkshire slate-look shingles and Woodmoor shake-style shingles backed with Lifetime warranties have a price tag of $195-$250 per square depending on color choice and where you purchase them.
Cool Roof Energy Saving Shingles
What are the top energy efficient shingles?
There are a handful of asphalt shingle lines and colors that are certified by the Cool Roof Rating Council or meet agency requirements like California Title 24. Most have a Solar Reflectance Index, or SRI, rating of 20 or higher to qualify.
CertainTeed Landmark and Presidential Solaris lines meet the requirements with SRI ratings of 20 or 21.
GAF Timberline Cool Series colors all qualify as CRRC roofing. A handful of GAF Timberline HD, AH and HDZ RS+ shingles also meet requirements.
IKO Cambridge Cool Colors shingles are available in 8-10 colors, with choice varying by region.
Owens Corning TruDefinition Duration Premium Cool shingles and the Shasta White color in other lines qualify as CRRC roofing materials.
Malarkey gives you several options. Some colors in Vista, Legacy, Ecoasis NEX and Highlander NEX lines have an SRI rating of 20 or above. Highlander NEX in Ivory Mist has an SRI of 25, meeting the more stringent Energy Star certification.
Class 4 Impact Resistant Shingles & Alternatives
What are the top shingles for hail-prone areas?
All the top brands make Class 4 shingle lines. Some are given the designation IR for impact-resistance.
Our choices for IR shingles are CertainTeed Landmark and Presidential Shake IR, Malarkey Vista, and Legacy NEX shingles, IKO Cambridge IR, GAF Grand Sequoia and Timberline with ArmorShield, Owens Corning Duration Flex and Storm, and Atlas StormMaster shingles.
No thanks! Roofing contractors are increasingly hearing that response from homeowners where large hail happens. If you're tired of checking for hail dents and splits in your shingles after a hailstorm, or paying for hail damage repair, you have options.
Remember, manufacturers do not cover hail damage in asphalt shingle warranties. You have to file a homeowner's insurance claim.
What about the Class 4 impact rating? That's all it is – in lab testing, Class 4 shingles withstood damage from a 2" steel ball dropped on them from 20 feet up – dropped in the same spot twice.
Asphalt Shingle Alternatives for Hail Impact Damage Protection
Homeowners are learning about other impact-resistant roofing choices. Here are the two options we like, and they both offer hail warranties.
Stone-coated steel tiles: Decra's hail warranty is not limited by hail size. Boral Steel's warranty covers hail up to 2.5 inches in diameter.
Euroshield rubber roofing: What could be better defense against hail than a rubber roof? Euroshield makes five styles resembling wood shakes and stone slate.
The Euroshield Vermont Slate HP (Hail Proof) warranty covers damage from hail of any size. The manufacturer covers the others with a hail damage warranty for hail up to 2 inches in diameter.