Standing seam is the premier choice in residential metal roofing. It is also the most expensive; around two or three times the cost of corrugated metal panels and asphalt shingles, and about 10% to 20% more than metal shingles like interlocking steel and aluminum tiles and shakes.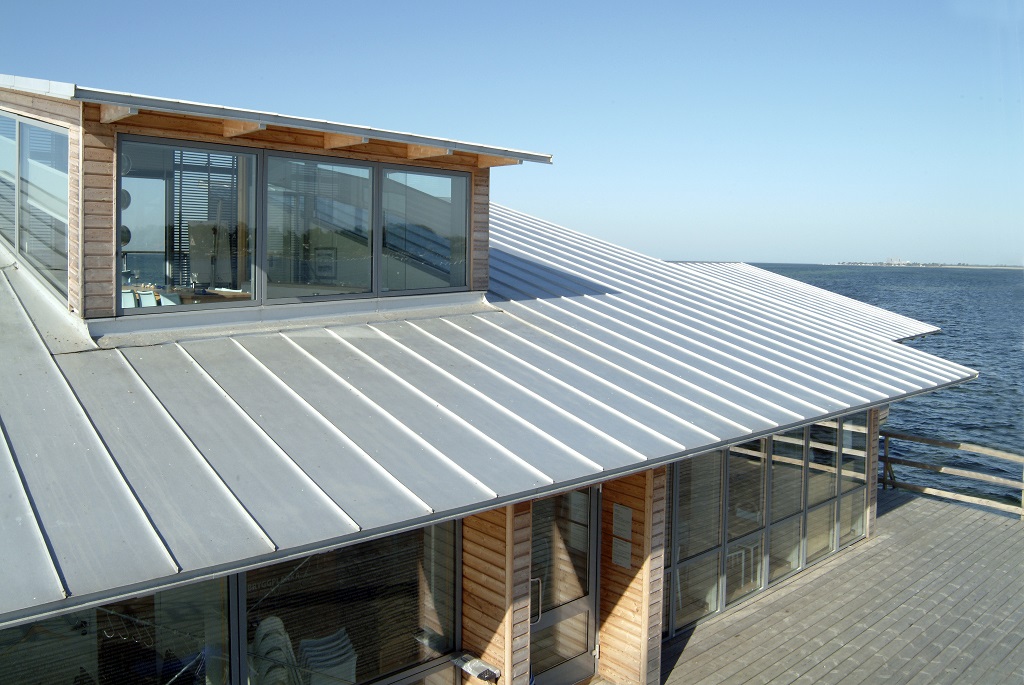 Standing seam offers unbeatable value (through durability, longevity, energy-efficiency, and style) that is hard for any other roofing material to match. Let's explore this in further detail:
Cost
The current national average cost to install a standing seam metal roof on a typical single-family house can range between $12.50 and $20.50 per square foot or $1,250 and $2,050 per square. This assumes a professional and warrantied installation of G-90 galvanized steel or Galvalume 26-gauge or 24-gauge (better) steel panels finished with the factory applied Kynar 500 paint finish. Aluminum panels finished with Kynar 500 paint are also an option and may cost slightly more than steel.