IKO shingles are available in most regions of the country, though they certainly don't sell as well as GAF, Atlas, Owens Corning, CertainTeed, and selection is more limited than what's available from other leading brands.
Yeah, but aren't IKO shingles junk?
Problem: Reputation is a major reason why IKO asphalt shingles remain a second-tier player in market share.
The brand was once notorious for poor quality. Particularly bad was the issue of granule loss.
Granules are the colored ceramic beads embedded in the surface of the shingle for various purposes that include reflecting the sun to protect the asphalt from heat damage and from drying out and cracking.
Solved: However, IKO seems to have solved the issue. The company spent millions of dollars in the last few years to improve this aspect of manufacturing. Granules are staying on better than they were just a few years ago in tests of brand-new shingles.
While IKO's reputation still needs rehabbing, the products have improved to the point IKO asphalt shingles are worth considering alongside the names mentioned.
Cheap, good, and premium: To be sure, IKO still makes shingles at various quality levels, just like the other brands, so making blanket statements about quality is meaningless.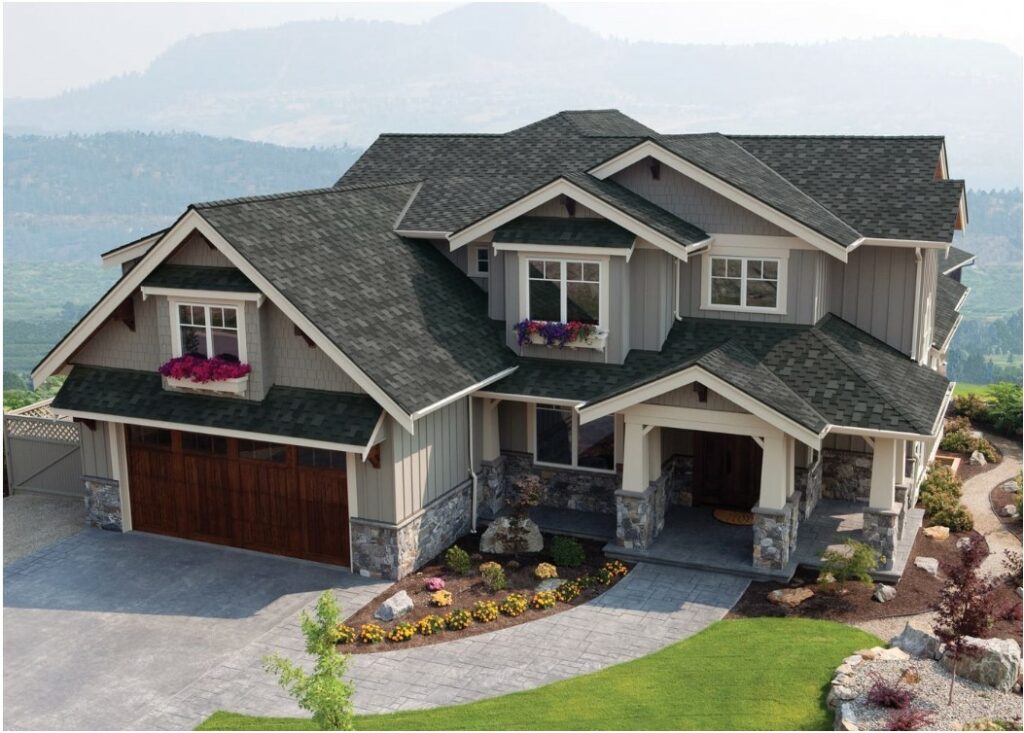 This IKO asphalt shingles review breaks down the IKO lines with information and quality ratings for each.
Overview of IKO Shingles
Every manufacturer uses similar but not always identical terms to market its products. Here are IKO's:
Traditional – These are 3-tab shingles, aka strip shingles. There is one line, the Marathon Plus AR (algae resistant) shingles. CertainTeed Landmark is a close comparison as is GAF Royal Sovereign.
Architectural – Cambridge is IKO's best-seller. It should be compared to the entry-level options in the GAF Timberline and Owens Corning Duration series.
Cambridge Plus shingles come in energy efficient colors and have limited availability.
Designer – These are heavier shingles with a thicker profile to enhance shadowing. The goal is to look more like wood shakes. Every brand makes this tier of shingles, and no, nobody mistakes them for wood. But that's what the marketing line is from all of them.
Crowne Slate, Armourshake and Royal Estate are the designer shingles. They compare to CertainTeed Presidential Shake, Owens Corning Berkshire, GAF Grand Canyon and Atlas StormMaster Shake.
Performance – This is a useful designation. It means that the shingles have been enhanced beyond standard design for the purpose of better resistance to impact or wind-related tear offs.
IKO Dynasty has the ArmourZone nailing area, a tough mesh strip that makes the shingle resistant to tearing off in high winds. It is comparable, but not as good, as the Atlas Pinnacle Pristine with its 150 MPH wind warranty or the GAF Timberline HDZ and several other Timberline series with a wind warranty with no maximum windspeed.
IKO Nordic employs polymer modified asphalt to achieve a Class 4 (highest) impact rating. Compare them to other polymer enhanced shingles including Owens Corning Duration Flex, GAF Timberline AS (Armor Shield) II, Malarkey Highlander NEX AR and CertainTeed Presidential Shake IR (impact resistant).
Those are the preliminaries. Now, here are IKO shingle reviews of each tier of products.
IKO 3-Tab Traditional Shingles
3-tab shingles might soon be a thing of the past. Sure, asphalt shingles remain the most common roofing option in North America, but metal and synthetic roofing are making inroads. As a result, manufacturers are making fewer lines of 3-tab shingles – one or maybe two.
Marathon AR Strip Shingles ($)
IKO sees the writing on the wall. It makes one line, Marathon AR, and IKO says it comes in "multiple colors." Two colors, to be exact. Two.
Pros and Cons
One 3-tab choice in 2 colors. That says a lot.
By comparison, GAF Royal Sovereign are produced in 9 colors. CertainTeed's 25-year shingle and OC Supreme are both offered in 12 colors.
These shingles are affordable, and they are treated with copper-enhanced granules to suppress the growth of blue-green algae.
The warranty is 25 years – the sign of a mediocre shingle. It is prorated after 5 years, another tell-tale sign of a cheap shingle.
The AR algae warranty only covers blue-green algae and is also just 5 years – one of the shortest algae warranties in the industry.
Best Use:
If most homes in your area still have strip shingles, then using IKO Marathon AR shingles for your roofing project is a cost-effective choice… if you like one of just two colors Dual Black or Weatherwood (a grayish brown).
But if most homes around you are being roofed with architectural shingles or steel, then going with the 3-tab shingles will impact your return on investment and might make it harder to sell your home.
Here's a tip from IKO that you can take for what it's worth, "Many homeowners choose our traditional 3-tab shingles to replace the roof on other types of out-buildings, from tool sheds and gazebos to dog houses!" Roof.
| | |
| --- | --- |
| Marathon Plus AR | Basic 3-tab |
| Colors | 7 |
| Warranty | 25 years |
| Wind Speed Warranty | 60 MPH |
| Retail Cost | $90 – $115 |
| Installed Cost | $350 – $550 |
Average Cost To Install a new Roof
Typical Range:
$5,960 - $12,740
IKO Architectural Shingles
In IKO's scheme, these are entry-level dimensional shingles. Some roofing pros consider them cheap.
Btw, A dimensional shingle is one that is constructed with a base layer and at least one additional layer that is segmented into tabs to look like (sort of) wood shakes or stone slates.
IKO Cambridge Shingles ($$)
The IKO site says this is, "the most popular laminated architectural shingle we make, among homeowners and professional contractors alike."
It is similar in quality to the cheaper GAF Timberline and Owens Corning Duration series, but not the better shingles in those brand lines. Definitely not.
Cambridge is IKO's only shingle in this niche. And the Cambridge line is the line that once received the absolute worst ratings for granule loss.
Again, this appears to be resolved, at least in initial shingle quality.
The Cambridge line is offered in 10 colors and has a standard 110 MPH wind warranty that can be upgraded to 130 MPH with extra nails and a dab of roofing glue on each shingle.
Pros and Cons
This is an affordable shingle. It costs about a dime more per square foot than the Marathon AR 3-tabs.
The general warranty is "lifetime." That is now the industry standard – lifetime. It means that if manufacturing issues can be determined to be the reason the shingle fails, IKO will be responsible. IKO rarely takes responsibility for failure – and that is true for most manufacturers.
Cambridge has IKO's algae-resistant granules that are designed to stop ugly black streaking on the roof. The warranty is for 10 years. Compare that to 25 years on many GAF shingles.
Best Use
If you want to spend as little as possible on a dimensional/architectural shingle, this is one to consider.
*If you're upgrading from a 3-tab shingle
*If you're likely to sell in less than 12 years, so you don't need a premium architectural shingle
IKO Cambridge Cool Colors Plus ($$-$$$)
These shingles are only sold in California to meet the state's very strict Title 24 Part 6 and LA City/County cool roof requirements.
All Cool Colors Plus shingles have a solar reflectance index, or SRI, of 20 or higher.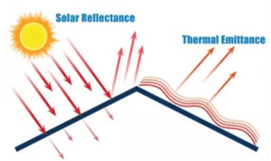 | | |
| --- | --- |
| Cambridge | Entry-level Architectural |
| Colors | 10 |
| Warranty | Lifetime |
| Wind Speed Warranty | 110/130 |
| Retail Cost | $110 – $135 |
| Installed Cost | $425 – $650 |
| | |
| Cambridge Plus | High solar reflectance |
| Colors | 9 |
| Warranty | Lifetime |
| Wind Speed Warranty | 110/130 |
| Retail Cost | $120 – $145 |
| Installed Cost | $450 – $700 |
Average Cost To Install a new Roof
Typical Range:
$5,960 - $12,740
IKO Designer Shingles
Designer shingles are considered premium products. Most are thicker – more material means a more robust profile and, at least in theory, better protection for your home.
You have three choices. IKO Royal Estate, Armourshake and Crowne Slate. All are backed by a lifetime warranty. The warranty is not prorated for the first 15 years, which IKO calls its "Iron Clad Protection Period."
And the algae warranty is 10 years.
IKO Armourshake ($$$$-$$$$$)
These are IKO's heaviest shingles and have the better Class 4 impact rating. Armourshake shingles are manufactured with polymer modified asphalt for the purpose.
The look is shake-like, and their thicker profile creates more shadowing on the roof.
Pros and Cons
These are tough, durable shingles that should last 20-30 years depending on your climate. They're available in only 4 colors, the same as GAF's Grand Sequoia shake-style shingles. Compare that to CertainTeed's 7 colors in its Presidential Shake line.
Best Use
These shingles are appropriate for larger homes in areas where wood shakes are common but asphalt shingles are still used as well. They cost less than genuine wood shakes, but won't last as long and don't have the same aesthetic as wood.
IKO Crowne Slate ($$$$)
Available in just two colors, these slate-look asphalt shingles mimic the real thing pretty well. The lines are very square and even.
Pros and Cons
Crowne Slate shingles come with a Class 4 impact rating, which means they should handle moderate hail without damage.
Best Use
As long as you like one of the two colors, consider these shingles wherever architectural shingles are standard. IKO says they might boost your home's sale value, but asphalt shingles rarely have that impact.
IKO Royal Estate ($$$)
These are also slate-look shingles in 4 colors. The cut is squared off at the corners, and tabs are various sizes unlike the Crowne Slate shingles with uniformly sized tabs.
Pros and Cons
4-layer construction including a core of fiberglass mesh improves tear resistance.
The algae warranty is 10 years. The standard wind warranty is just 110 MPH, but with enhanced application it can be upgraded to 130 MPH. The upgrade means they take a little longer to install, so most installers charge more for the labor.
Royal Estate has a Class 3 impact rating – most top shingles have the better class 4 rating.
IKO makes it clear that the impact rating is not a warranty against damage from hail – instead, "This rating is solely for the purpose of enabling residential property owners to obtain a reduction in their residential insurance premium, if available."
This is common – no asphalt shingle manufacturer offers a warranty against hail damage.
Best Use
If homes in your area use high-end asphalt shingles or wood shakes, the IKO Royal Estate shingles will fit the neighborhood norms.
| | |
| --- | --- |
| Armourshake | Heaviest IKO shingles |
| Colors | 5 |
| Warranty | Lifetime |
| Wind Speed Warranty | 110/130 |
| Retail Cost | $175 – $220 |
| Installed Cost | $600 – $800 |
| | |
| Crowne Slate | Thick, slate look |
| Colors | 2 |
| Warranty | Lifetime |
| Wind Speed Warranty | 110/130 |
| Retail Cost | $155 – $180 |
| Installed Cost | $550 – $750 |
| | |
| Royal Estate | Slate-like w/ various tab widths |
| Colors | 4 |
| Warranty | Lifetime |
| Wind Speed Warranty | 110/130 |
| Retail Cost | $140 – $165 |
| Installed Cost | $525 – $750 |
Average Cost To Install a new Roof
Typical Range:
$5,960 - $12,740
IKO Performance Shingles
The Nordic and Dynasty lines are given the moniker "performance shingles" because construction is enhanced for strength and durability.
The key enhancement is the IKO ArmourZone nailing strip. At 1 ¼", it is wider than normal, and it is reinforced with a tear-resistant woven band that improves the shingles' performance in high winds.
Nordic shingles are constructed with polymer-modified asphalt for better protection against impact and a Class 4 impact rating. The Dynasty shingles are made with standard asphalt. As a result, their impact rating is just Class 3.
What does that get you? A standard 130 MPH wind warranty, which frankly is the industry standard for architectural shingles. As noted, GAF's shingles with no maximum wind speed and Atlas's Pinnacle Pristine 150 MPH wind warranty offer homeowners superior warranty protection.
IKO Nordic ($$$)
IKO has invested heavily in these shingles, which are available in 9 colors of neutral and dark tones. They are backed by IKO's top warranties.
Pros and Cons
The enhanced nailing area should improve performance in wind. And it helps prevent nails from being driven through the shingle, rendering them useless. With 9 colors to consider, you have more options than with most IKO lines. But compare that to GAF HDZ shingles with similar construction – they're offered in 22 colors.
Best Use
If winds are an issue where you live, whether from storms or straight-line winds, you might want a shingle with a reinforced nailing area shown to hold the shingles in place pretty well.
IKO Dynasty ($$$-$$$$)
This is a top seller from IKO with 16 color choices, by far the most of any line IKO makes. These are midrange architectural shingles. Placing them in the "Performance" category is a little misleading.
Yes, they feature the ArmourZone nailing zone, which is a benefit for sure. But the wind warranty is just 130 MPH, pretty standard for good architectural shingles.
Pros and Cons
Excellent color selection and durable shingles for windy areas of the country. Cost is average. The impact rating is just Class 3, so don't expect them to handle large hail without damage. The warranty is not prorated for the first 15 years. That's longer than average for shingles in this class.
Best Use
These are average-to-good dimensional shingles suitable for any home. Because they're mid-priced but have demonstrable toughness in windy conditions, they're a good value if high winds are a concern where you live.
| | |
| --- | --- |
| Nordic | Best impact & wind resistance |
| Colors | 9 |
| Warranty | Lifetime |
| Wind Speed Warranty | 130 MPH standard |
| Retail Cost | $135 – $160 |
| Installed Cost | $450 – $750 |
| | |
| Dynasty | Best Value & Selection |
| Colors | 16 |
| Warranty | Lifetime |
| Wind Speed Warranty | 130 MPH |
| Retail Cost | $130 – $160 |
| Installed Cost | $450 – $750 |
Average Cost To Install a new Roof
Typical Range:
$5,960 - $12,740
IKO Complete Roofing System
All major manufacturers make accessory materials to cover a roof from the wood roof deck to the ridge cap shingles.
As a result, rather than provide exhaustive details, here are the basics with links to dig deeper if you want.
Tip 1: You must use IKO accessories with IKO shingles to get the best warranty coverage.
This is the same kind of policy all manufacturers have – if they're going to give you the longest non-prorated start to the warranty coverage, they want to make sure you've spent your money on their underlayment, water/ice barrier, starter shingles and cap shingles.
Tip 2: Using all IKO materials means, of course, a complete tear–off of your existing materials. This is standard practice if your roof already has two shingle layers.
But if there's only a single shingle layer, you can simply have a second layer installed over it. No tear off needed – and savings of at least 50% on the entire job.
Tip 3: There are no appreciable differences in type or quality between IKO's accessory materials and those from GAF, Atlas, CertainTeed, Owens Corning, etc. All brands make a couple grades of each type – good and better, it could be termed.
OK, with those tips in mind, here are IKO's accessory materials.
First, here is the IKO page discussing its roofing system, which is calls in all caps PROFORMAX.
And here is a page of links to brochures for all IKO roofing materials including the individual accessories such as ArmourGard ice and water protection.
Synthetic underlayment: "Tar paper" was the old name for this material that goes directly onto the roof deck (plywood or OSB). Everything else goes on top of it. IKO makes two products. Stormtite is the economical option. RoofGard is a premium synthetic underlayment with a waterproof polypropylene core.
ArmourGard ice and water barrier: This 36" wide material is used at roof eaves and in valleys to provide another layer of protection against moisture penetration caused by heavy rains, run-off, or ice buildup.
Roof Starters, aka Starter Shingles: Installed along the eaves (low edge of the roof) and rakes (edges along roof slopes), roof starters provide one more layer of weather protection where roofs are most vulnerable to wind-driven rain.
IKO Leading Edge Plus is an asphalt material and is required on IKO PROFORMAX roofs. EdgeSeal is a waterproof seal. It is optional, best used where storms with high winds and heavy rains are common.
Cap Shingles: These shingles cover the peaks and hips – the high points – of the roof. IKO Hip & Hip Ridge 12 and UltraHP/UltraHP IR are your options. The UltraHP products are thicker, a better choice for roofs using thick architectural shingles like Armourshake or Crowne Slate.
Warranty Options
IKO offers two tiers of warranties, as all the "big brands" do.
There is a Standard Warranty for each of its shingles.
And it offers an extended warranty if you use extra nails on some shingles and, as noted, IKO roofing accessories.
Below is a snapshot of the warranty options for each shingle series. "Accessories" has been highlighted to show what IKO extras are required to extend the warranties from 10 or 15 years to up to 25 years and improve the wind warranty from 110 to 130 MPH.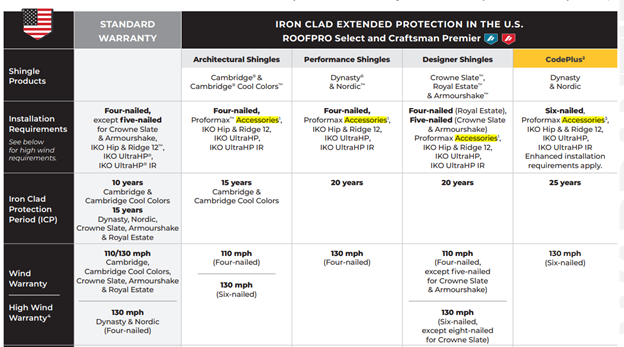 The algae warranty remains at 10 years regardless of enhanced installation.
Is an Extended Warranty Worth the Money?
No! If you don't need to do a tear off before installing a second layer of shingles, then don't. Your ROI for removing and replacing all roofing materials on a single-layer roof is poor. There's no way it will pay off.
Remember, even with a reroof over an existing layer of shingles (no tear-off), you still get the Standard Warranty.
Probably! If your roof has two layers, so a tear off is necessary, then installing a complete IKO PROFORMAX system is worth considering.
What is the alternative? Asking your roofer to use lower-cost underlayment, barrier and starter shingles. *You'll want to use IKO cap and hip shingles to ensure that they match the roof shingles.
But if you're putting on a new roof, do you want to risk using cheaper materials – especially those designed to enhance weather protection?
If you live in a fairly dry, mild climate, then the risk factor isn't high. But if you experience a lot of extreme storm weather in your area, then the return on investment of using better materials might be quite high.
Pros and Cons of IKO Shingles
Here are ther key advantages:
IKO ArmourZone nailing zone: The concept isn't unique to IKO. GAF has StrikeZone technology, Owens Corning calls its version SureNail. And CertainTeed has NailTrak.
They are essentially the same technology – a fiberglass mesh reinforced nailing strip. However, IKO's ArmourZone is wider than most of the others.
Algae warranties: While it is just 10 years, the algae coverage does apply to all IKO shingles. No other manufacturer covers all their lines with an algae warranty.
More Class 4 impact resistant shingles: Your options in IKO are Nordic, Armourshake and Crowne Estate. GAF offers just 1 – Timberline AS II Armour Shield shingles. Owens Corning makes Class 4 impact resistant Duration Flex and Duration Storm shingles. CertainTeed manufacturers these IR shingles – Presidential Shake IR, Northgate ClimateFlex and Landmark ClimateFlex.
Here are a few cons – a few drawbacks:
Less selection than GAF, CertainTeed, and Owens Corning. IKO offers fewer lines than the "big 3," but about as many as Atlas and Malarkey, two other major shingles players.
Still, there's enough variety that most homeowners who want IKO shingles or an IKO contractor can find a few shingle styles to their liking.
The wind ratings are so-so. Sure, IKO boasts about its ArmourZone nailing zone that makes the shingles less prone to tearing in high winds. But it only offers the technology on Nordic and Dynasty. Overall, the IKO wind warranties are comparable to Owens Corning and CertainTeed. Atlas, with the 150 MPH warranty on Pinnacle Pristine and, especially, GAF Timberline series with no maximum wind speed warranty are better choices in high-wind areas.
How Long Do IKO Shingles Last?
They last 15 to 30 years based on the series you use and your climate and local conditions.
IKO Marathon Plus and Cambridge: 15-24 years.
IKO Royal Estate, Armourshake: 18-25 years.
IKO Crowne Slate, Nordic, and Dynasty: 20-30 years.
Are IKO Shingles Any Good?
They get ratings of 3 or 4 out of 5.
IKO Marathon Plus, Cambridge, Royal Estate: 3 out of 5
IKO Armourshake, Crowne Slate, Nordic, Dynasty: 4 out of 5.
Consumer Reports only rates two IKO shingles. It gives IKO Crowne Slate a 79/100 and Cambridge, the best-selling IKO shingle, a 58/100.
What IKO Shingles Are Available Where You Live?
Not all IKO shingles are sold everywhere.
Here is a sampling of metro areas around the US with the shingles available to homeowners and contractors there.
Boston: Cambridge, Armourshake, Dynasty, Crowne Slate
Washington DC: Cambridge, Royal Estate, Dynasty
Charlotte NC: Cambridge, Estate, Dynasty, Marathon Plus AR
Atlanta: Cambridge, Marathon Plus AR, Dynasty
Miami: Cambridge, Dynasty
Detroit: Cambridge, Marathon Plus AR, Dynasty
Columbus, OH: Cambridge, Dynasty, Crowne Slate
Indianapolis: Cambridge, Marathon Plus AR
Chicago: Cambridge, Armourshake, Dynasty, Marathon Plus AR
Minneapolis: Cambridge, Armourshake, Dynasty, Marathon Plus AR, Nordic
Dallas: Cambridge, Dynasty
Oklahoma City: Cambridge, Royal Estate, Dynasty, Nordic, Marathon Plus AR
New Orleans: Cambridge, Dynasty, Royal Estate
Denver: Cambridge, Dynasty, Nordic, Marathon Plus AR
Phoenix: Cambridge
Los Angeles: Cambridge Cool Colors Plus
San Francisco: Cambridge, Armourshake, Crowne Slate, Royal Estate
Seattle: Cambridge, Nordic, Armourshake, Crowne Slate
Portland: Cambridge, Armourshake, Dynasty
IKO Solar Shingles
The Cambridge Cool Colors Plus shingles come in 6 colors. All of them have a solar reflectance of at least 20 and meet Cool Roof Rating Council requirements.
All comply with California Title 24, Part 6, and they might meet Energy Star certification requirements in your area.
IKO does not make any true solar roofing products comparable to CertainTeed's Apollo II solar shingles and tiles.
Get Free Quotes For roofing Pros Near You