When estimating the average roof lifespan, don't go by the warranty!
Roofing material warranty lengths have little to do with how long the roof will last. That's reality.
An asphalt shingle with a 25-year warranty will look terrible in 20 years. Some shingles come with a "lifetime" warranty, "lol".
A better way to ask the question is, "how long will that roof look good?" And yes, "how long will it keep out rain?" is obviously worth considering. The answers will be about the same number of years.
This no-nonsense guide gives you the real-life answers to the question – How long do shingles vs metal vs slate vs wood shakes, etc., last? Keep reading for the answers.
Most Common Roof Types and their Lifespans
Here's the overview followed by a deep dive on the longevity of all roofing materials and options within them, such as 3-tab vs architectural vs premium asphalt shingles.
Asphalt Shingles – 12 to 30 years
Steel – 30 to 60 years
Aluminum – 40 to 70 years
Zinc – 70 to 100+ years
Copper – 100+ years
Cedar Shakes and Shingles – 25 to 40 years
Slate – 50 to "Forever"
Clay Tiles – 50 to 100 years
Concrete Tiles – 40 to 80 years
Synthetic Composite and Rubber Shingles – 20 to 50 years
Green or Vegetative Roofs – Up to 40 years
Flat Roofs – 10 to 40 years
Average Cost To Install a new Roof
Typical Range:
$5,960 - $12,740
Let's discuss longevity for each material and knowing when it is time to replace it.
Asphalt Shingles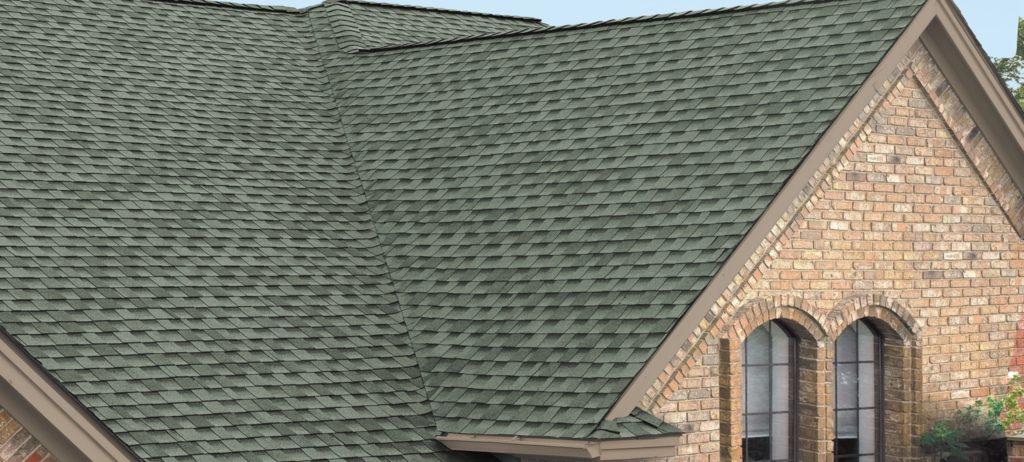 Asphalt shingles can typically last between 12 and 30 years. Most shingle roofs, however, are replaced in 17-25 years.
Modern fiberglass asphalt shingles consist of a fiberglass mat encased in asphalt (as opposed to the organic base material used as mat back in the day).
3-tab shingles, the most basic kind, are then coated with protective stone granules.
Dimensional/architectural/premium asphalt shingles are also called laminate shingles because they have an additional layer of asphalt-coated fiberglass mat cut to give shingles the appearance of individual pieces of wood or slate.
The asphalt is waterproof – a great quality in roofing material. Sometimes it is modified with bitumen and/or polymers to make it more elastic and resistant to damage from the impact of hail.
Shingles with modified asphalt are called impact resistant (IR) shingles and have names like Timberline AS II SBS Modified IR shingles or something simpler like Owens Corning Duration Storm shingles.
Ground ceramic and mineral granules are then applied to the top of the shingle. The granules are colored, and usually a blend of colors is used to give each shingle line a unique appearance.
Roofing Shingle Grades
Asphalt shingles are available in three grades known as three-tab, architectural or dimensional, and premium or luxury. You could look at the grades as basic, better, and best.
Three-Tab
Three-tab, aka 3-tab and strip, shingles are the lowest grade – basic roofing material. Affordable. The lower half of the single layer of material is cut to resemble three pieces.
Most three-tab shingles are rated for 60 MPH to 70 MPH winds and carry prorated warranties of 20 to 30 years.
Architectural / Dimensional
"Better" shingles are interchangeably called architectural and dimensional shingles. The base layer is topped with a top layer cut to mimic wood or slate roofing. This gives the shingles a contoured, 3-dimensional appearance compared with flat 3-tabs.
Dimensional shingles like GAF Timberline HDZ, OC Duration, CertainTeed Landmark, and Malarkey Legacy and Vista shingles are the best sellers in the dimensional shingle category.
Architectural shingles are rated for 110 MPH winds with standard installation or 130 MPH winds with enhanced installation methods.
Enhanced installation method typically means using 6 nails per shingle, and possibly a bead of roofing cement (glue). Most brands warranty their dimensional shingles for at least 30 years (prorated). Many come with a Lifetime warranty against manufacturer defects.
Premium / Luxury / Designer
The "best" shingles from any brand go by different names, but they all refer to the same top tier of asphalt shingles. They are multi-layer shingles that have a distinctly thicker appearance.
Premium asphalt shingles are designed to best mimic the look of natural slate or wood shakes.
These shingles should last 25+ years because of the beefier design. Many shingles are modified for impact resistance. Wind ratings are 110/130 MPH for most.
But get this: GAF Timberline AH and HDZ shingles are backed by an Unlimited wind warranty, the first of its kind – but certainly not the last, because roofing is a copycat industry.
Most brands in this category have 30-year or Lifetime warranties.
When to Replace an Asphalt Roof
Many of the signs in the list below apply to asphalt roofing. When you experience leaking or when 25-30% of the shingles are damaged or missing, it's time for replacement.
Metal Roofs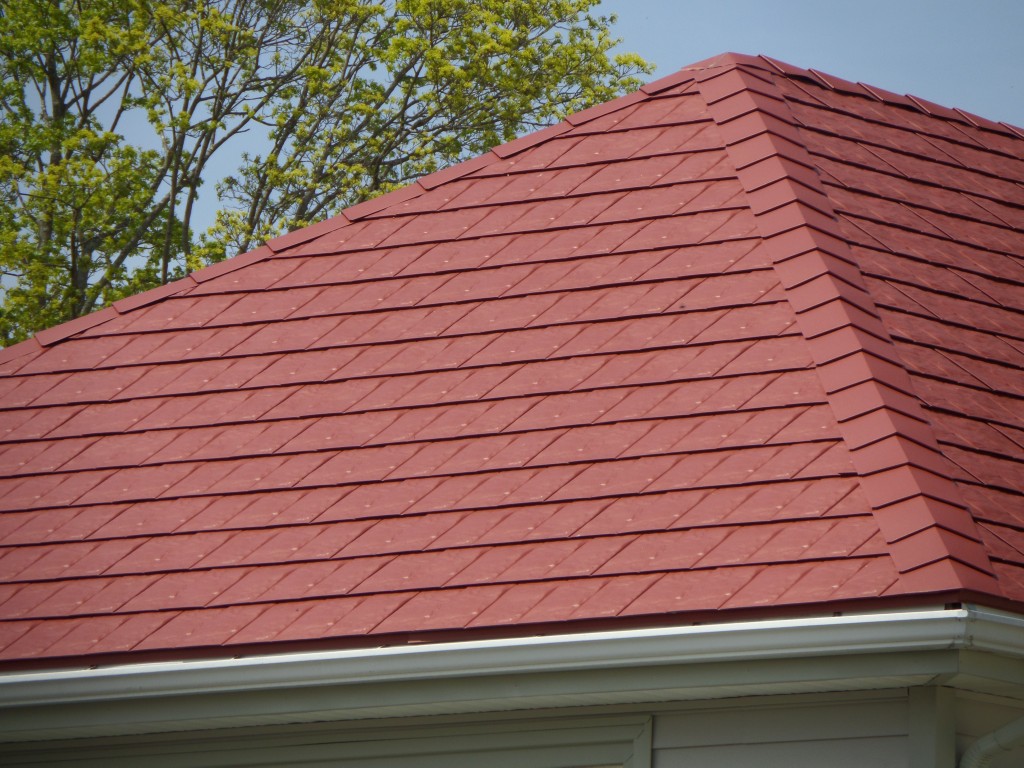 There are a wide variety of metals used in residential roofing. The most common is steel, but you can also find aluminum, zinc, and copper.
Metal roofing is more expensive than asphalt but depending on your situation and how long you intend to stay in the home, metal may be more economical in the long run because of its long lifespan and energy efficiency (Cool Roof).
Get Free Quotes For roofing Pros Near You
Steel Roofs
Steel roofing can last anywhere from 30 to 60 years, depending on the system and application. Average is about 40 to 50 years with proper installation due to the diminished appearance like peeling paint or early signs of corrosion, even if the roof is still protecting against the elements.
The most common style is standing seam metal roof panels. The raised seams that keep them above the level of water flowing down the roof, preventing leaking, and enhancing the roof longevity.
Highly reflective PVDF resin coatings like Kynar 500 developed in the last few decades years keep metal roofs looking better longer – another key to a long lifespan.
Kynar 500 coated metal shingles and stone coated steel tiles are also gaining in popularity, especially for roofs where a homeowner desires a more "traditional" look.
Galvalume or Galvanized Steel
There are two primary steel roofing choices – galvanized and Galvalume. Both products are coated with either zinc (galvanized) or a mixture of zinc and aluminum (Galvalume).
Both galvanized steel and Galvalume are also normally treated with a resin-based PVDF topcoat like Kynar 500 or Hylar 5000 to protect against chalking, fading, weathering, UV rays, acid rain, chipping, pitting, and cracking – all nemeses that reduce longevity.
In a coastal area, Galvalume is the better choice due to the anti-corrosion properties of the added aluminum. In an inland climate, both Galvalume and galvanized steel roofs coated with Kynar 500 paint finish can last 40 to 50 years (depending on the environment) or more with very little maintenance.
Aluminum
Expect about 40-60 years from aluminum, though the total range is 40-70 years for Kynar 500 coated aluminum roofing panels.
Aluminum's natural resistance to corrosion is its key to longevity. It works well anywhere, but aluminum is great for use in coastal climates because it is less affected by salt air than steel.
Zinc
Zinc roofing installed today will eventually be replaced because of the style preference of some future homeowner rather than due to an outright failure of the roof.
It's not unusual to see farmhouses and barns in rural areas topped with zinc roofs more than 70-100 years old. The roofing usually doesn't look very good, but it's holding its own against Father Time.
Zinc could be the best choice for a home in a coastal climate with harsh winters that you want to pass down to future generations. Zinc forms a self-healing patina providing built-in durability.
Copper
Available in shingles, panels and trim, copper roofing combines stunning appearance with longevity in the 75–100-year range.
Longevity is jeopardized in two common ways. First, hail will ding copper pretty easily, because it is soft. Sometimes the dents can be bumped out after removing the panel, which is then replaced.
The other issue is the panels getting a bit loose after decades of service and thermal movement due to expansion and contraction. Then a panel comes loose, and the next 80-mph wind that comes along catches it like a sail and damages it beyond repair.
When to Replace a Metal Roof
Depending on the metal, corrosion, weather damage, fading and general loss of visual appeal are indicators that it is time to get a new roof.
Cedar Shakes and Shingles
Our estimate of 25 to 40 years because most homeowners don't maintain cedar roofing as they should. TLC easily pushes the longevity to 40-50 years or longer, as evidenced on many historic homes in the US and Europe.
So, to get the longest life from cedar roofing, the cedar must be proactively cleaned, stained and sealed as needed. This could be every 3-5 years in harsh climates, and up to a decade where the weather is more temperate.
When to Replace a Cedar Roof
Cedar looks its age over time – fading, becoming bleached or stained based on local climate conditions. If that bothers you, replace it.
Structurally, if cedar shakes are splitting, coming loose or allowing in water, roof replacement should be considered.
Natural Slate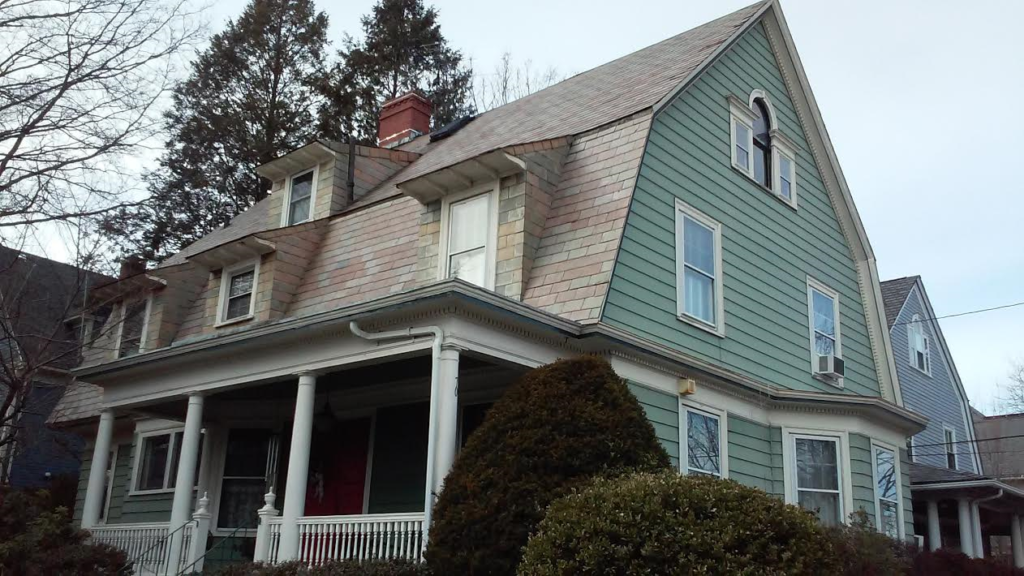 Normal lifespan is 50 to 100+ years. The harder the slate, the longer the roof will last. A soft slate roof can last 50 to over 100 years and a very hard slate roof can last forever. The key is proper maintenance.
Most quality slate tiles won't fade, split or otherwise fall apart. But the roofing structure below it might become damaged, necessitating the replacement of the roof. That's why regular inspections, maintenance and minor repairs are critical.
Standard grade slate is ¼" thick and estate-grade slate is up to ¾" thick and considered more durable.
Pro Tip: Keep a record of which quarry the slate was mined from. Each quarry yields slate with unique characteristics including color variations. You will need this information for a good match if you must replace any tiles in the future.
When to Replace a Slate Roof
Is "never" an option? Definitely.
In rare cases, cheap slate tiles might begin to flake or disintegrate after decades of freeze/thaw cycles. In most other circumstances, it is failure to maintain the underlying roof structure that leads to replacement.
Clay Tiles
Clay tile roofs can last 50 to 100 years or more with proper cleaning, sealing and general care. An annual inspection to discover cracked, loose, or missing tiles, which should be repaired or replaced at that time, is essential.
Classic clay tiles are made from natural clays that are mixed, cured, and extruded to form the desired shapes. Once dry, the tiles are heated to high temperatures hardening the clay. In other words, they are extremely durable.
As with slate, the weight of clay tiles necessitates a heavy-duty wood roofing structure. Keeping that structure free from rot by keeping the clay tiles in good condition will maximize clay tile roof durability.
Apart from damage caused by severe storms, clay tiles can last a century or more with proper maintenance.
Average Cost To Install a new Roof
Typical Range:
$5,960 - $12,740
When to Replace a Clay Tile Roof
You will need to replace the roof when costs to switch out broken tiles or damaged roofing structure become more than you want to pay.
Concrete Tiles
While estimates of longevity are 50-80 years, the tale isn't told yet because these are a newer option. We're a little pessimistic and think 40-70 years will prove closer to reality.
Keys? Nothing unusual – proper installation, inspections and timely repairs to tiles and the substructure enhance durability of concrete tile roofing.
When to Replace a Concrete Tile Roof
The signs of a failing concrete tile roof are most evident inside. If your roof is leaking or the underlayment is failing, your roof or the underlayment underneath it will need replacement.
Composite and Rubber Shingles
Expect 20 to 50 years of durability. We recommend fully synthetic options to get the most years from these roofing options.
Composite shingles are made from up to 75% recycled material including plastic, asphalt, recycled tires, fiberglass, and cellulose typically in the form of wood fibers.
Essential to the longevity of composite and rubberized shingles is their ability to stand up to any weather condition, including winds over 200 mph. large hail will not damage them, and they are fire and rot resistant.
Annual inspection, cleaning and repairs-as-needed will add to the life of the roof, but you could have guessed that!
When to Replace a Composite Roof
Missing, raised, cracked, or bulging tiles are signs that replacement is necessary.
Green Roofs
Hope for 25 years – and be thrilled with 40!
A green or living roof is a roof that is covered with vegetation planted in soil atop a waterproof membrane. It must include a drainage system to prevent standing water.
With proper design and installation, a green roof can last 40 years, as noted. Get those features wrong, and you could see structural damage in just a few years.
When to Replace a Green Roof
The underlayment of the system that is supporting the roof is where the failure will occur. Look for leaks, water damage, or rot. And when they happen, act quickly.
Flat Roofs
Flat roofs generally last 10 to 25 years, but depending on the materials used and the installation, they can last 30 years or more.
BUR Roof
A BUR (Built-Up Roof) consists of hot tar and tar paper, or fiberglass applied in layers, and finished with gravel. This type of roof is heavy and can be difficult to repair, but with regular maintenance, regular maintenance, regular maintenance – the mantra for roofing longevity – 40 years is not unheard of.
Rubber Membrane Roof
A durable single-ply membrane of EPDM, a true rubber resembling an inner tube, is held in place with stone, or glued down. A light-colored coating should be applied in warm sunny climates to reflect UV and enhance longevity. With proper care, an EPDM roof can last 10 to 20 years.
Modified Bitumen Roof
These roofs can last upwards of 30 years if they have been properly installed.
A modified bitumen roof, or mod bit, is similar to a built-up roof but uses a single layer of material made of asphalt bitumen modified with polymers and reinforced with fiberglass or polyester. This combination of materials gives the roofs excellent resistance to leaks, UV, heat incursion and tears.
To extend the life of the roof, have it inspected and cleaned every year. Immediately repair holes, tears, curling seam edges and anything else that isn't right.
Single Ply Membranes PVC or TPO
A properly installed and well-maintained PVC roof will last 20 to 30 years, when, no surprise here, it is properly installed, cleaned, inspected, and repaired as needed.
A TPO membrane is similar to PVC in that its seams are also hot air welded, however the formulation is completely different. In terms of longevity, expect a quality TPO membrane roof to last between 15 and 25 years.
Maximize damage protection by removing overhanging branches. And don't walk on the roof when inspecting it, especially on hot sunny days.
Did you know? While these roofs have been primarily used in commercial applications, they are becoming popular among homeowners with flat or low-slope roofs. The PVC strips are attached to the roof and the seams are sealed using heat.
When to Replace a Flat Roof
If it is leaking or repair costs rise beyond what you're OK with, start getting estimates for flat roof replacement.
Tell-Tale Sings You Need a New Roof Soon
In the following guide, we detailed the top signs that a roof needs to be replaced soon.
Get Free Quotes For roofing Pros Near You