CertainTeed roofing shingles are known for superior quality that comes at a premium cost. However, CertainTeed's most popular Landmark and Landmark Pro lines offer good affordability and value, comparing favorably against flagship roofing products from GAF and Owens Corning.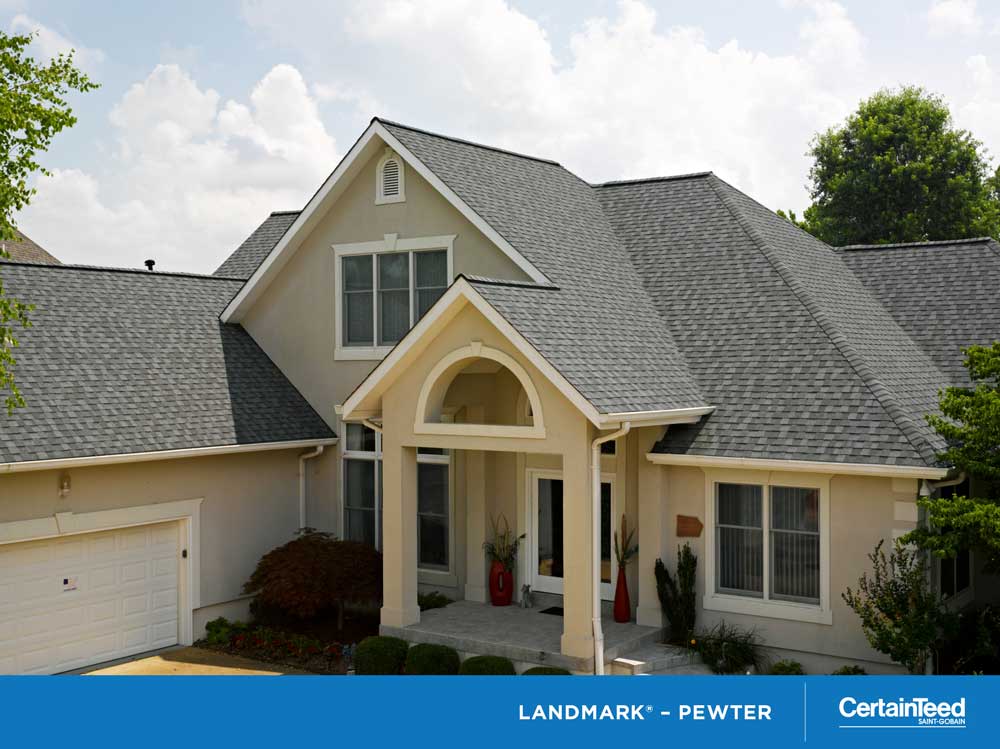 Source: CertainTeed
Owens Corning is known for its excellent selection of mid-priced TruDefinition Duration shingles that compete against top sellers like GAF Timberline HDZ and Malarkey Vista shingles. OC produces a few premium options like Berkshire dimensional shingles, and Duration Storm (and Duration Flex) lines designed to withstand heavy weather and hailstones.
Both CertainTeed and Owens Corning also make a single, decent-quality basic line of 3-tab shingles – Owens Corning Supreme vs CertainTeed XT25 shingles.
Let's dig into essential considerations when comparing CertainTeed and Owens Corning shingles.
Quality and Dependability
Many roofing contractors and independent testing agencies agree that CertainTeed and Owens Corning are #1 and #2 when it comes to quality – and the brands change places depending on who does the rating.
A look at the most recent Consumer Reports ratings on asphalt shingles shows that Owens Corning and CertainTeed dominate the rankings with more products than GAF, Atlas, Tamko, and IKO.
OC takes the top spot in the standard architectural shingles tier and in the luxury/premium shingles category. That's a huge statement about the quality Owens Corning delivers and the longevity you can expect.